Transform Your Cardboard Boxes: Easy Repurposing Ideas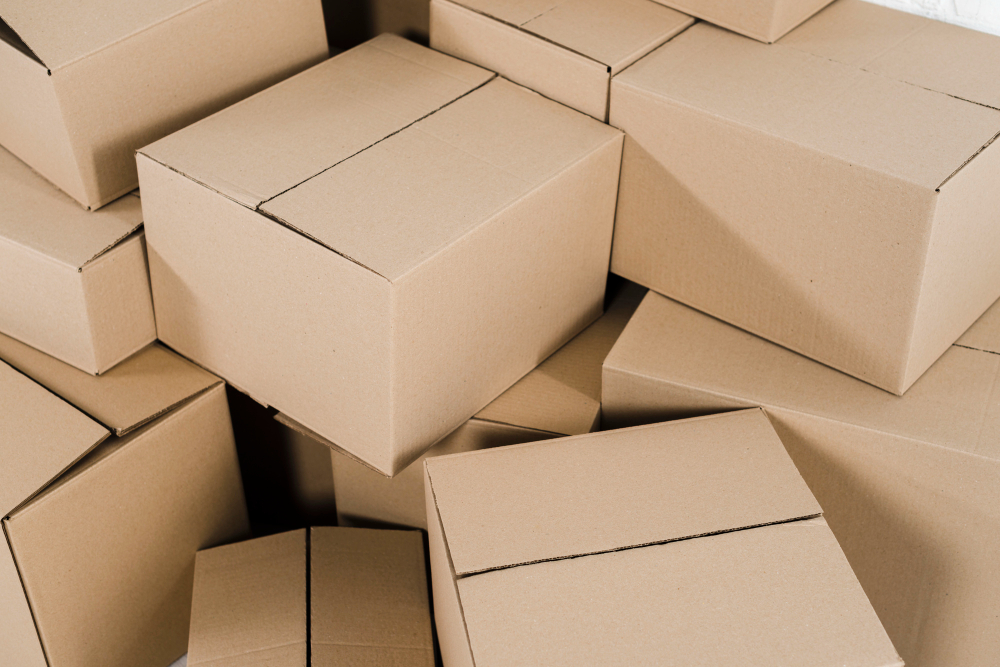 We all know how useful cardboard boxes can be. They are great for packing, moving, and organizing. But what do you do with them after you have used them a few times? Sure, you can recycle them, but there are many other ways you can reuse them before tossing them into the bin. Repurposing your cardboard boxes is not only eco-friendly, but it can also be a creative and fun activity for you and your family. In this blog post, we will explore some easy and practical ideas to give your cardboard boxes a new life.
1. Storage and Organization
Cardboard boxes can be easily repurposed into storage containers that can help you organize your home. You can cut them to size and use them to store clothes, shoes, toys, books, and anything else you need to keep tidy. You can also stack them in your closets or under your bed. If you don't want to see the box's print, you can cover them with wrapping paper or contact paper. You can also use them to create drawers or shelves, depending on your needs.
2. Home Decor and Crafts
Cardboard boxes can be used to create a variety of home decor and crafts projects. You can make wall art, picture frames, planters, and even furniture. With some creativity and basic crafting skills, you can create unique pieces that reflect your style. You can paint, glue, and cover the boxes with fabrics, ribbons, or paper. The possibilities are endless!
3. Play and Learning
Kids love playing with cardboard boxes, and you can use them to spark their imagination and creativity. You can turn them into forts, castles, cars, or planes. You can also cut them into shapes and letters to teach them the alphabet or numbers. You can use them to create puzzles, games, or DIY toys. The only limit is your imagination!
4. Packaging and Shipping
If you run a home-based business, you can save money on packaging and shipping costs by using repurposed cardboard boxes. You can cut them to size and use them as shipping boxes or packaging materials. You can also use them to store your products or materials. By reusing your boxes, you are not only reducing your carbon footprint but also saving money on supplies.
5. Garden and Outdoor Projects
Cardboard boxes can also be useful in the garden. You can use them to create compost bins, weed barriers, or mulch. You can also use them to grow plants, vegetables, or herbs. You can cut the boxes to size and use them as seedling starters or planters. Cardboard is biodegradable, so you can plant the whole box in the soil, and it will decompose over time.
Conclusion
As you can see, cardboard boxes are not just for packing and moving. They can be transformed into useful and beautiful objects that can enhance your home and make your life easier. By repurposing your boxes, you are not only reducing waste but also giving them a second life and expressing your creativity. So next time you have a cardboard box, think twice before recycling it. You never know what you can create with it! If you're looking for recycling center in Orlando, FL, contact Orlando Recycling today for a free consultation.