How to Improve Your Office's Recycling Efforts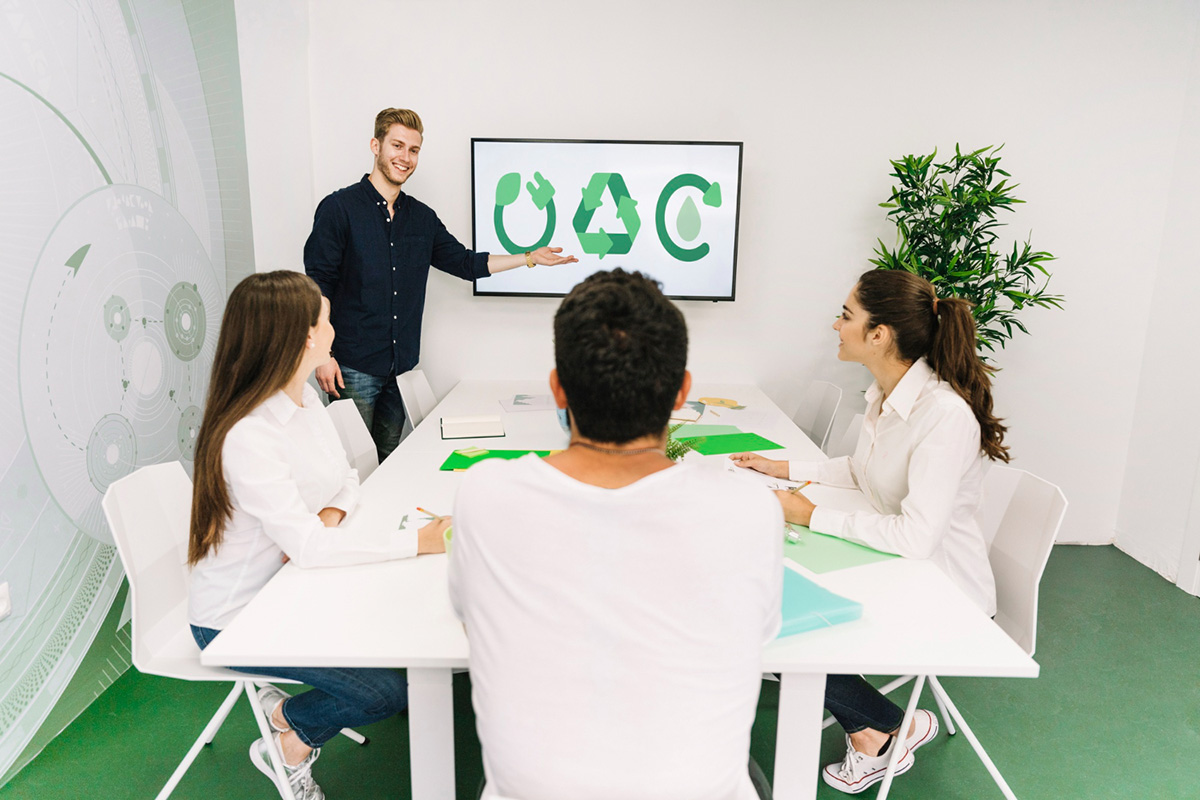 Are you struggling to motivate your employees to recycle at work? Do you want to create a recycling campaign that everyone can get behind? Whether you are in charge of managing your office or you just want to help your coworkers live a more sustainable lifestyle, you may want to improve the recycling efforts at work. As a recycling center, we help provide solutions so that homes and businesses can do their part to make the planet a better place. These are a few ways that you can improve your office's recycling efforts.
Create Designated Recycling Bins
Many people will not implement practices that are difficult or inconvenient for them. Instead, they will continue with their usual habits without regard to what they are doing to the environment. Although some people may find themselves wanting to better the planet, it may not last long if it is not a convenient solution.
One of the best ways to improve recycling efforts at work is to make it convenient. Place designated recycling bins right next to the garbage can. This visual reminder will make it easy for people to dispose of their recycled goods in the correct bin. Consider color-coding bins and placing them in common areas to make it simple to integrate into daily practices.
Send Email Blasts as Reminders
Make it fun by sending emails to the entire office staff with reminders about the importance of recycling. Include graphics or statistics to persuade them to make the best choice for the world around them. These email blasts can surely get their attention throughout the work week, and it can serve as a little reminder of the recycling campaign at work.
Create Office-Wide Challenges
Find ways to get people up and moving. Not only will this increase their awareness of the recycling campaign, but it can also make it more a more enjoyable practice. Offer challenges for different areas of the office to get the most recycled items that week. Challenge employees to use less paper at the printers, and offer the winner something fun to remind them that they earned it.
Set Goals
Come up with monthly or weekly goals to keep employees on their toes. This can be done once the recycling efforts start to drag, or when you notice that employees are struggling to implement these practices at all. Setting goals will help you as a whole work towards goals and meet them. Each employee will need to do their part in order to get the whole group to the finish line. This doubles as a team-building exercise that also happens to make the world a better place.
These are a few ways that you can improve your office's recycling efforts. By doing your part at work, you can help to reduce waste that finds its way to our roadways, parks, and oceans. If you are looking for more solutions for paper recycling in Orlando, contact Orlando Recycling to hear more today.