Four Great Reasons You Should Shred Your Important Documents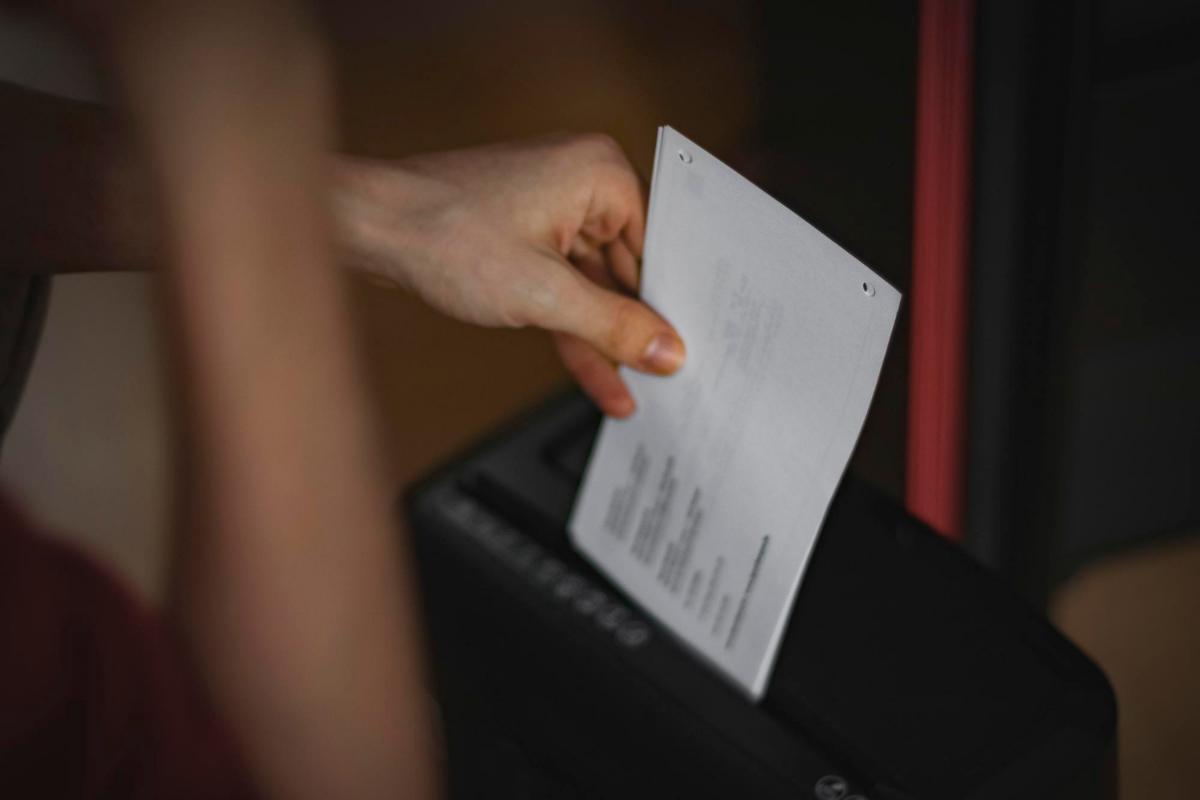 Do you take safety precautions when getting rid of your personal documents? Documents like bank statements and personal identification paperwork should be thoroughly shredded and disposed of safely to prevent any issues or theft. As professionals that offer certified document shredding in Orlando, we ensure that your paperwork is fully shredded and recycled to keep you safe. These are a few great reasons why you should shred your important documents before just tossing them aside.
Prevents Identity Theft
Documents like bank statements or personal identification papers can also include sensitive information about your identity. When you simply throw these entire documents into the garbage can, they can end up in the hands of a criminal. Without shredding these papers, anyone is free to read them and collect the data on the paper to use for themselves – and they will likely not be using it in a good way. Avoid identity theft by shredding documents with your address, social security numbers, and other personal information.
Reduces Clutter and Paper Waste
Papers often sit on dining room tables or on desks for weeks, or maybe even months, at a time. This leads to eyesores and clutter that eventually becomes shoved into a drawer or file folder, never to be seen again. Instead of leaving your important documents all across the room, declutter and get rid of papers you do not need. Shredding documents minimizes the amount of paper waste and allows it to be ready for proper and safe recycling.
Legally Required
If you operate a medical or legal business, you are legally required to shred documents that include your patient and client information. According to HIPAA, FACTA, and SOX, healthcare organizations, financial service providers, and other business organizations have legal obligations to protect sensitive personal information. To comply with these laws, you may need to shred documents before disposing of them.
Gives You Peace of Mind
When you take the extra steps to shred important documents, you can rest-assured that none of your information will get into the wrong hands. If you use a professional shredding service, you not only save time on these tasks, but you also trust that they will take care of this safety precaution for you without you needing to worry about the hassle of getting and using a shredder yourself. By taking these extra steps, you can protect your critical information, avoid any bank breaches, identity theft, or stolen financial data.
These are a few great reasons why you should trust our certified document shredding in Orlando to keep you safe. By taking the extra precautions to shred your important, sensitive information, you can save yourself the hassle and dangers of incorrect document disposal.
To hear more about the services offered at Orlando Recycling Inc, contact us today!