3 Ways Certified Document Shredding in Orlando Can Help You Save Money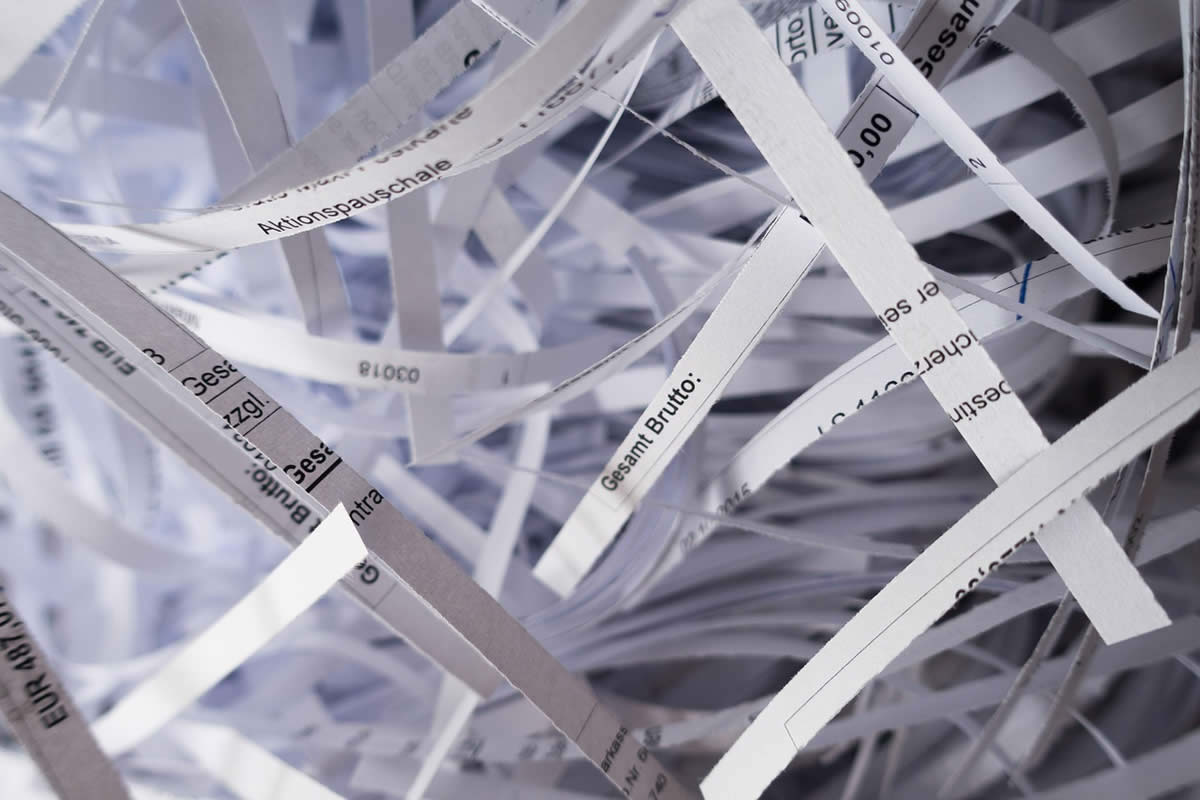 If your business is looking for ways to reduce cost and increase profits in 2018, contracting a professional and certified document shredding in Orlando is a good starting point. Certified on-site or off-site document shredding services takes out most of the risks and excruciating costs inherent in in-house shredding activities.
Although in-house shredding tasks might appear time efficient and cost-effective management solution, your business isn't saving as much time and money as it should save. Shredding your papers in-house can lead to waste of valuable employee time and productivity. It can also lead to possible mistakes and cause serious security breach for your business.
Below are three ways your business can save time and money by using a certified document shredding service in Orlando.
Maximum use of staff resources and skills

Except you have secured the services of a particular employee whose primary duty is to safely and efficiently destroy company documents, your employees are probably wasting precious time and resources on non-essential shredding activities.

When employees are tasked with document shredding, they can no longer perform their regular business assignments. At the initial time, this might look minimal. But as the weeks and months rolled by, the additional task can take a toll on overall performance and productivity of the employee. And when employee's productivity drops, company's income levels will equally experience a decline.

But the story is entirely different if you are to hire a certified document shredding service in Orlando. You will not have to rely on untrained staffs any longer. Our certified document shredding in Orlando will ensure there is no room for errors while you save time and money as your employees concentrate entirely on what they do.

Create a roomy business place

Contracting a certified document shredding in Orlando frees up large and usable physical space within the organization, ensuring that the work gets done thoroughly and conveniently.

Documents that have reached the end of their useful lifespan can be disposed of through shredding, which in turn, enable restructuring of purpose areas with the workstation. By so doing, more efficient and spacious office area is created, allowing your organization to focus on customer satisfaction.

Certified document shredding services in Orlando also provides for businesses better quality and secure disposable bins where your staffs can conveniently trash sensitive documents. Such documents are regularly removed and safely disposed of on a scheduled date and shredded either on-site right there on your business premises or off-site in a secure location.

These processes save you a lot of money while protecting your business from your business against breach of security of sensitive information.

Guarantee peace of business transaction

When your business is in contract with a reliable and professional certified document shredding service in Orlando, a formal certificate of destruction is issued to you, ensuring the most appropriate and standard shredding services has been carried out. This will give you the peace of mind that in the short or long term, you won't be paying damages for breach of confidentiality to anyone you might bring a lawsuit claiming privacy right.

Orlando Recycling is certified document shredding company that provides professional and detailed shredding documents ensuring that your records have been securely and lawfully destroyed in line with regulatory guidelines.
Orlando Recycling at your call
You can find out more about how Orlando Recycling Company can provide a thorough paper shredding service for your business. Our certified document shredding in Orlando ensures that will serve you 24/7 every day. Call us at (407) 872 1595 and let's get on with your document shredding needs today.