Name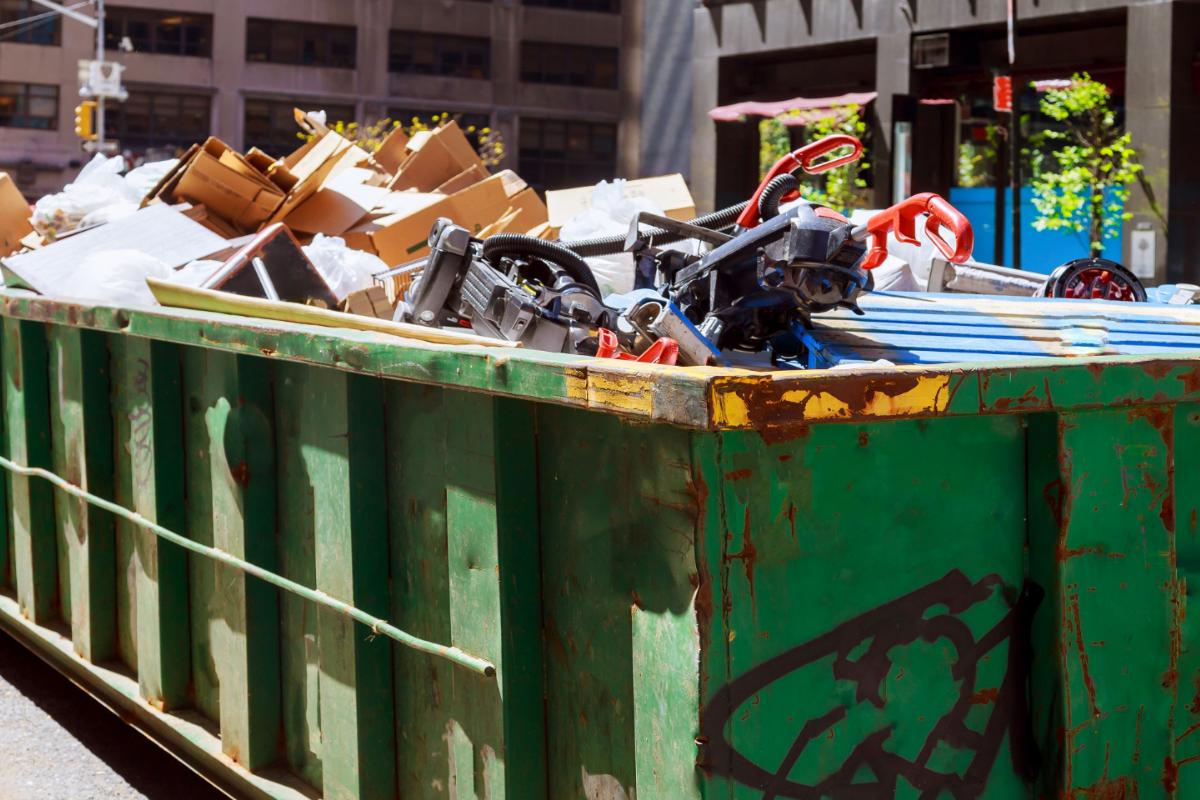 Step 1: Determine Your Needs The first step in renting a roll-off dumpster is determining how much debris you need to dispose of. This will help us determine the size of the dumpster that is best for your needs. For example, if you are disposing of large items such as furniture, then you may want to consider a 30 yard container. If you are disposing of smaller items such as yard waste, then a 10 yard container may be better suited for your needs. Step 2: Select Your Dum...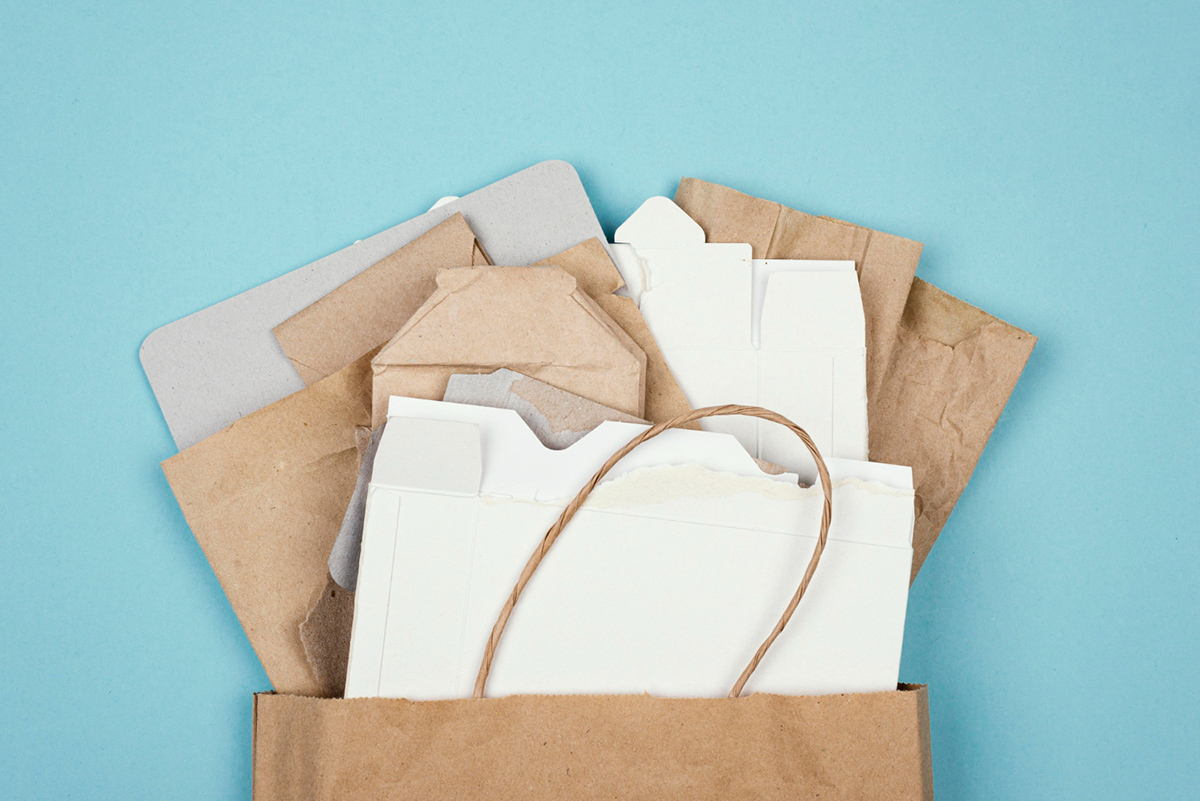 With the increasing awareness of how important recycling is for our environment, many of us are eager to do our part by recycling paper. But did you know that not all paper can be recycled? To help you determine which types of paper are recyclable and what to do with it, we've put together a short overview of paper recycling in Orlando. Types of Paper That Can Be Recycled The most common type of paper that can be recycled is office and scho...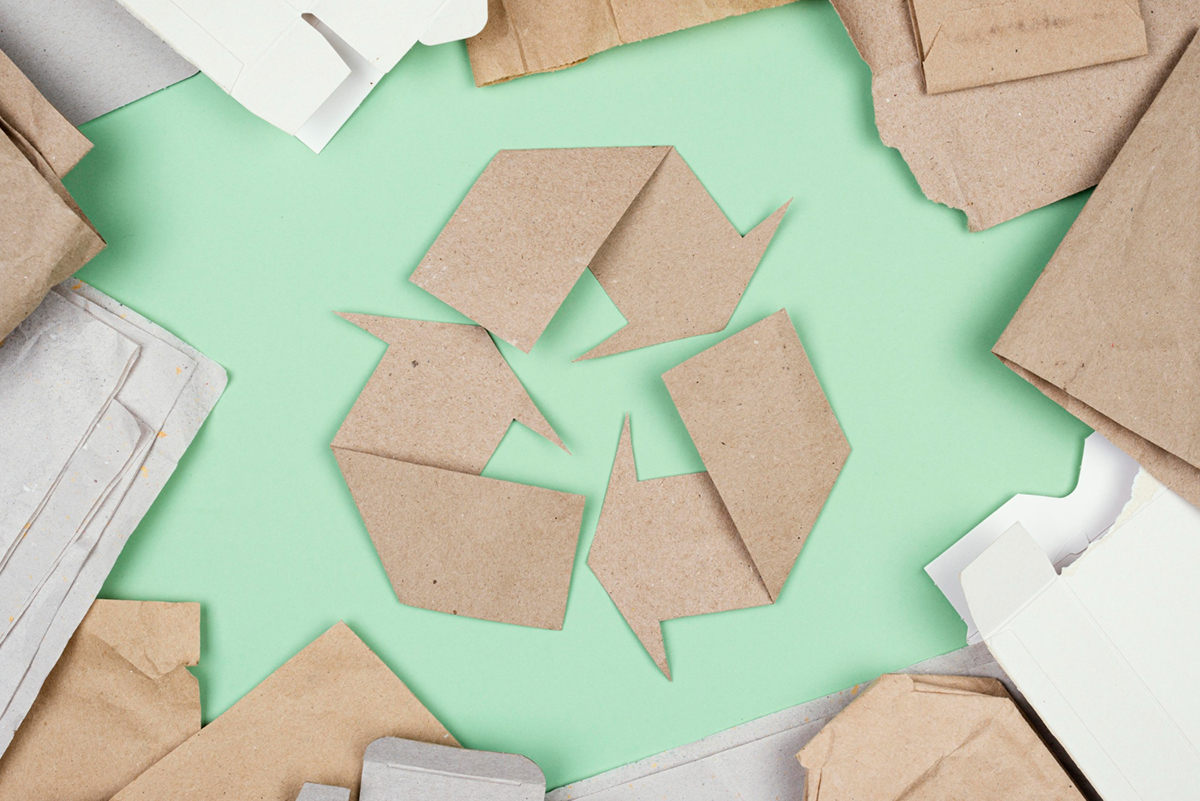 Paper recycling is an important activity that can help reduce the amount of paper waste that ends up in our landfills. It's not only good for the environment, but it can also save you money. Here, we'll discuss the benefits of paper recycling and provide some tips for how to recycle paper in Orlando. The Benefits of Recycling Paper Recycling paper has numerous benefits. First and foremost, when you recycle paper, you are helping to reduce...
Are you struggling to motivate your employees to recycle at work? Do you want to create a recycling campaign that everyone can get behind? Whether you are in charge of managing your office or you just want to help your coworkers live a more sustainable lifestyle, you may want to improve the recycling efforts at work. As a recycling center, we help provide solutions so that homes and businesses can do their part to make the planet a better place. These are a few ways that you can improve your ...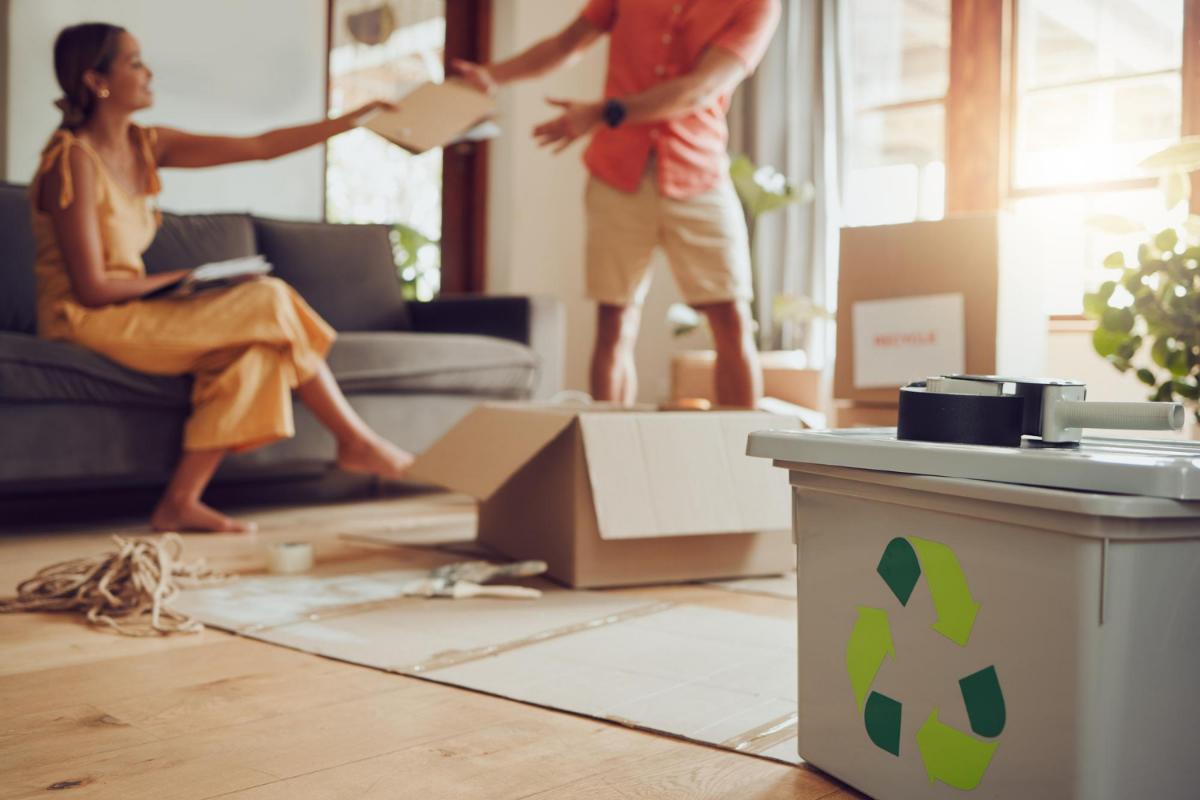 Recycling is collecting and processing used materials repeatedly; otherwise, these items will be thrown into dumping sites as waste material and cannot be used again. Therefore, recycling is a valuable process that enables us to make useful items from recycled items. We must recycle certain items to prevent them from degrading and the pollution they will cause when left in an open environment. As a recycling center in Orlando, we help many communities in the area learn how to properly recycle...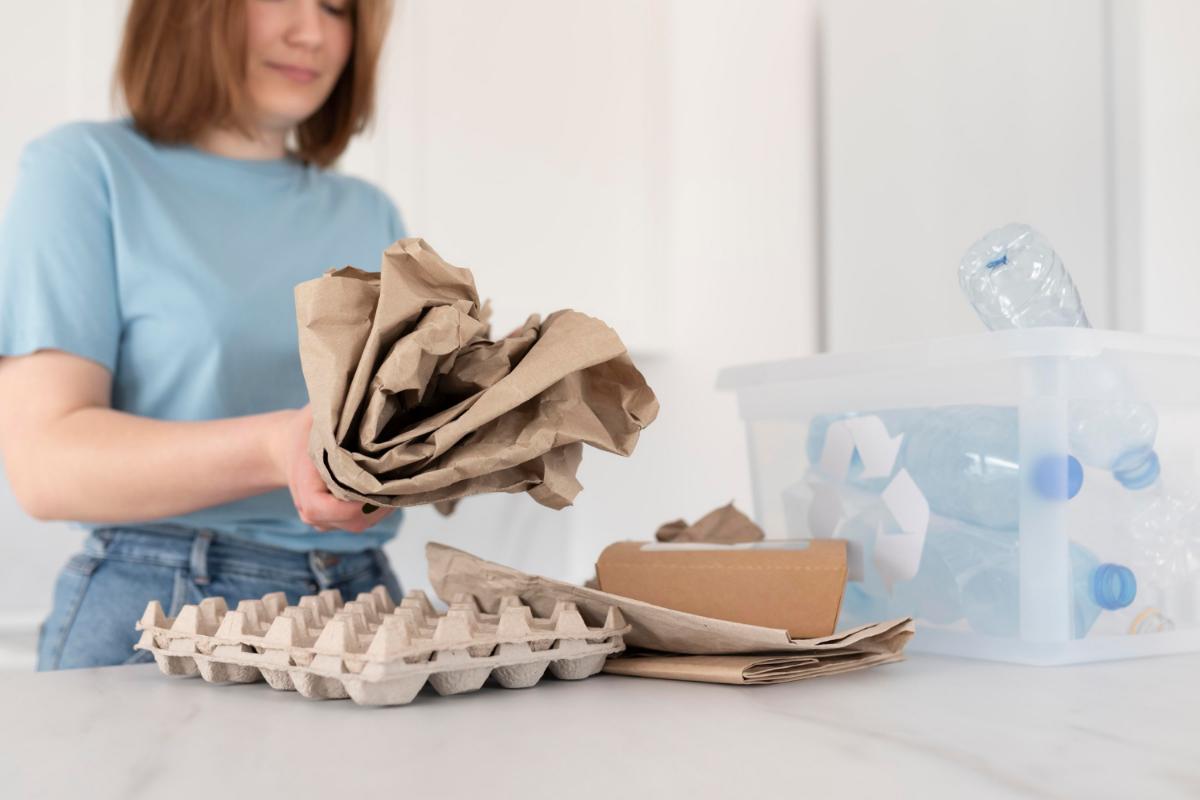 Are you looking for ways to improve your recycling habits? Do you want to reduce the amount of waste that leaves your home each night? When you constantly lug large bags to the curb on trash night, you may find yourself asking for ways to reduce all that waste. Reusing household items is one of the best ways to encourage recycling and practice sustainable habits at home. As a recycling center in Orlando, we know all the best household items that can be easily reused many times. Clo...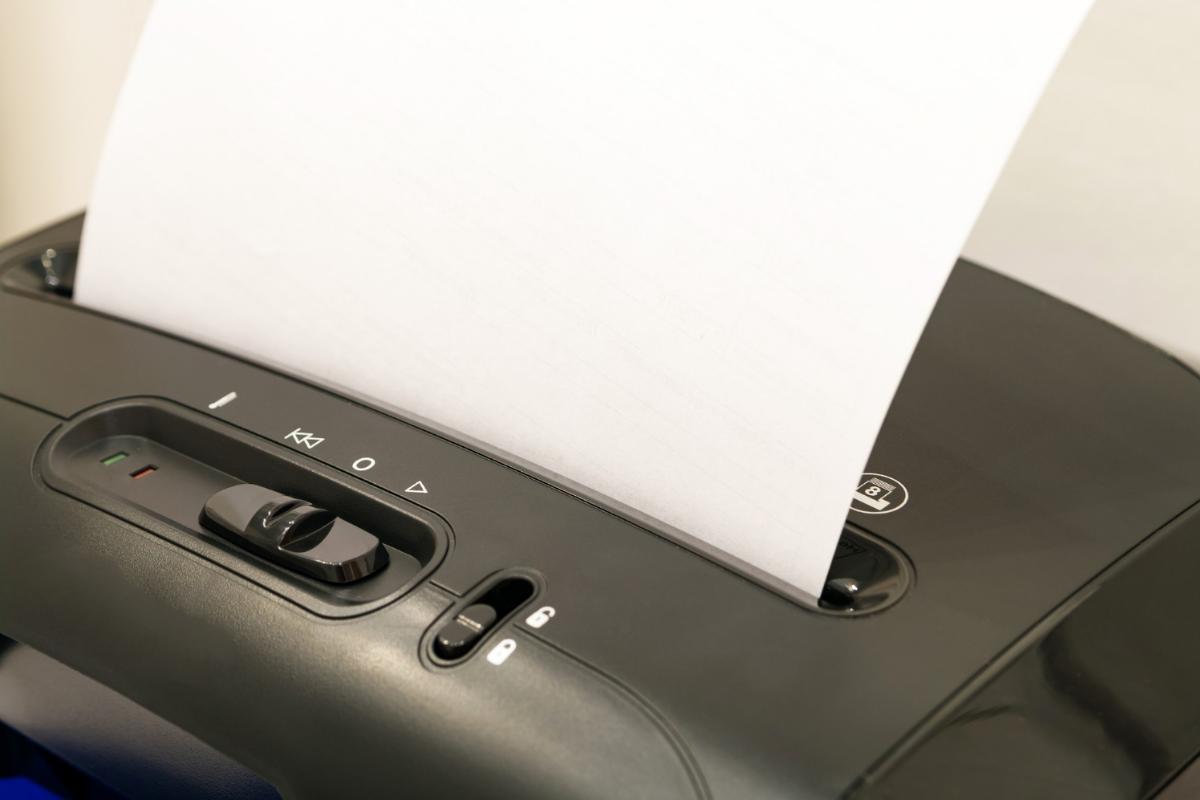 As companies and institutions increasingly go paperless, the demand for secure obliteration of paper documents increases. While institutions can take on the job in-house, more and more are pivoting to certified document shredding in Orlando to manage the job for them. Whether they complete document shredding onsite or pick up your secure bins and carry the documents to a different location for shredding, shredding services offer institutions a useful service that conserves time and ...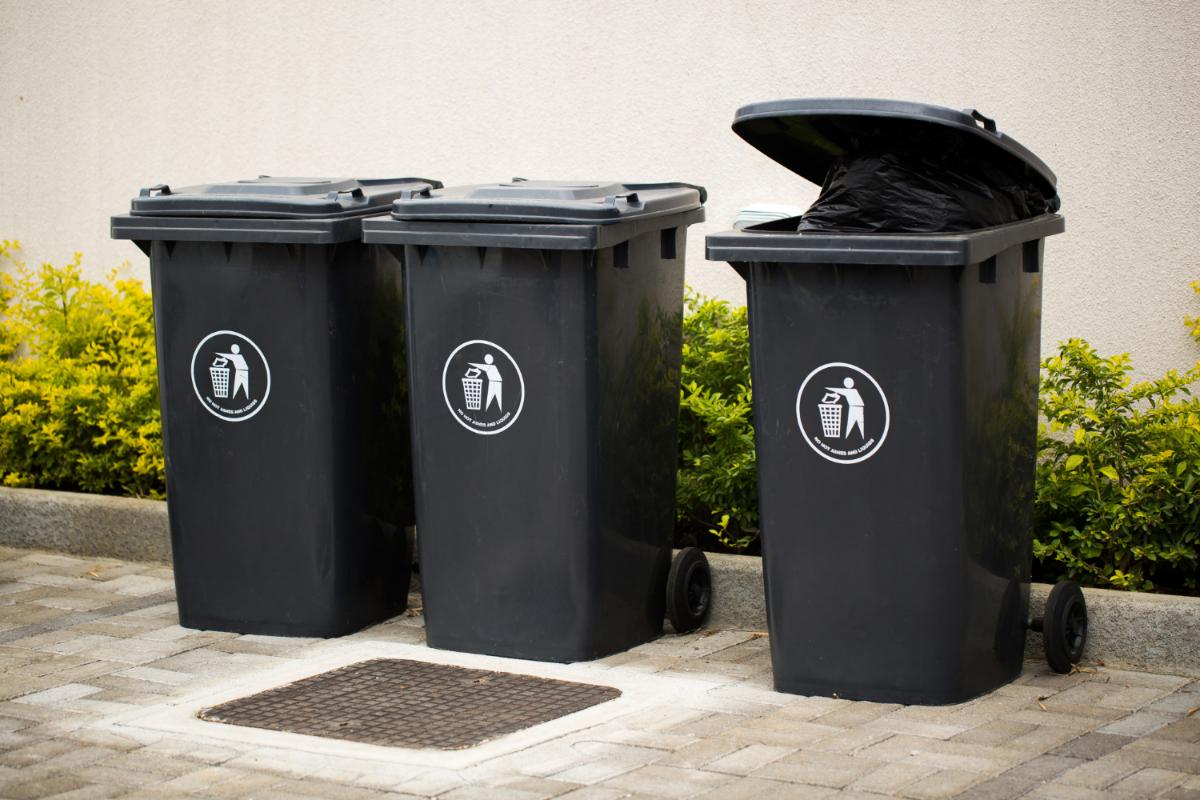 Recycling is the process of taking materials that are discarded into the trash and repurposing them for other functions. By increasing your recycling practices, you can reduce the amount of waste that ends up in landfills or littering our planet. You also work to decrease the greenhouse gas emissions by reducing your levels of waste. As a recycling center in Orlando, we work to educate our community on the proper ways to recycle. These are a few tips to help you recycle the right way. ...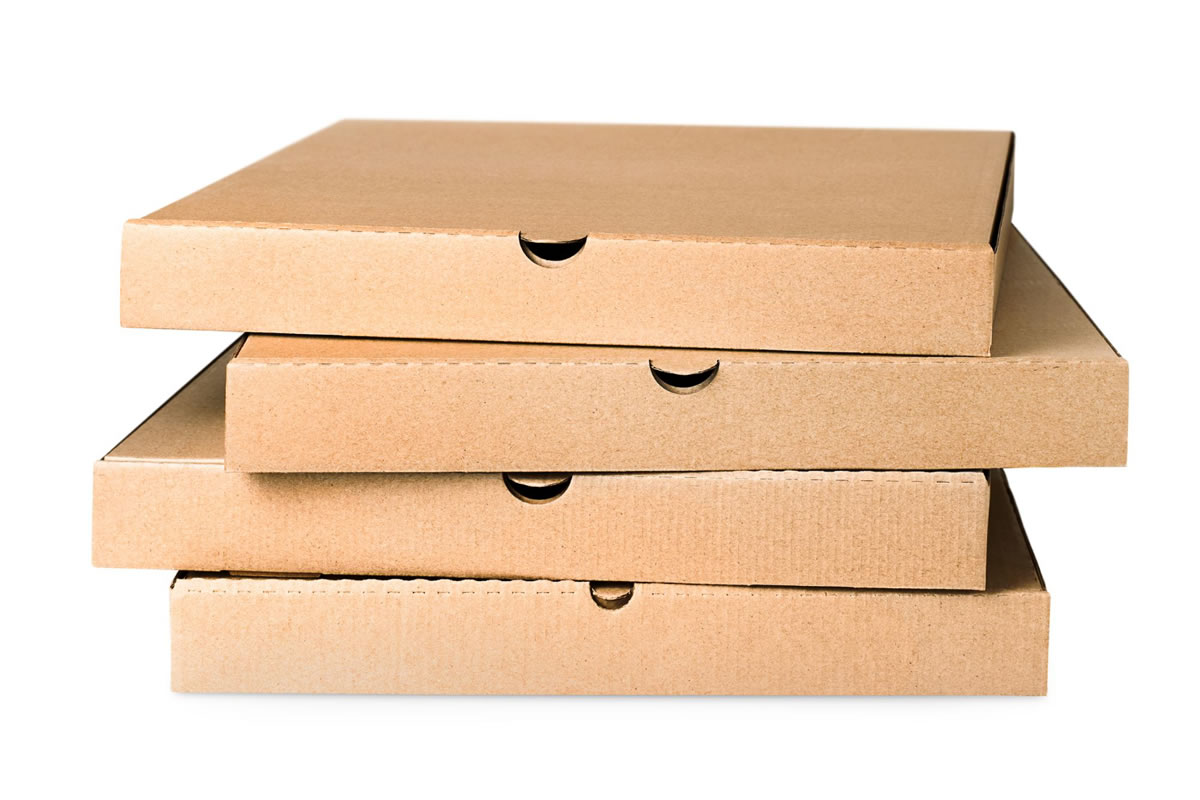 When you think of recycling, greasy pizza boxes are terrible. Seriously terrible. To understand why our experts on cardboard recycling in Orlando, look at how paper and cardboard recycling works. The heat cycles required for glass, metal, or plastic recycling can burn off small amounts of food remains. So unless there is an extreme amount of food left on recyclables, your glass, metal, and plastic will turn out just fine. But paper recycling is different. Because paper doe...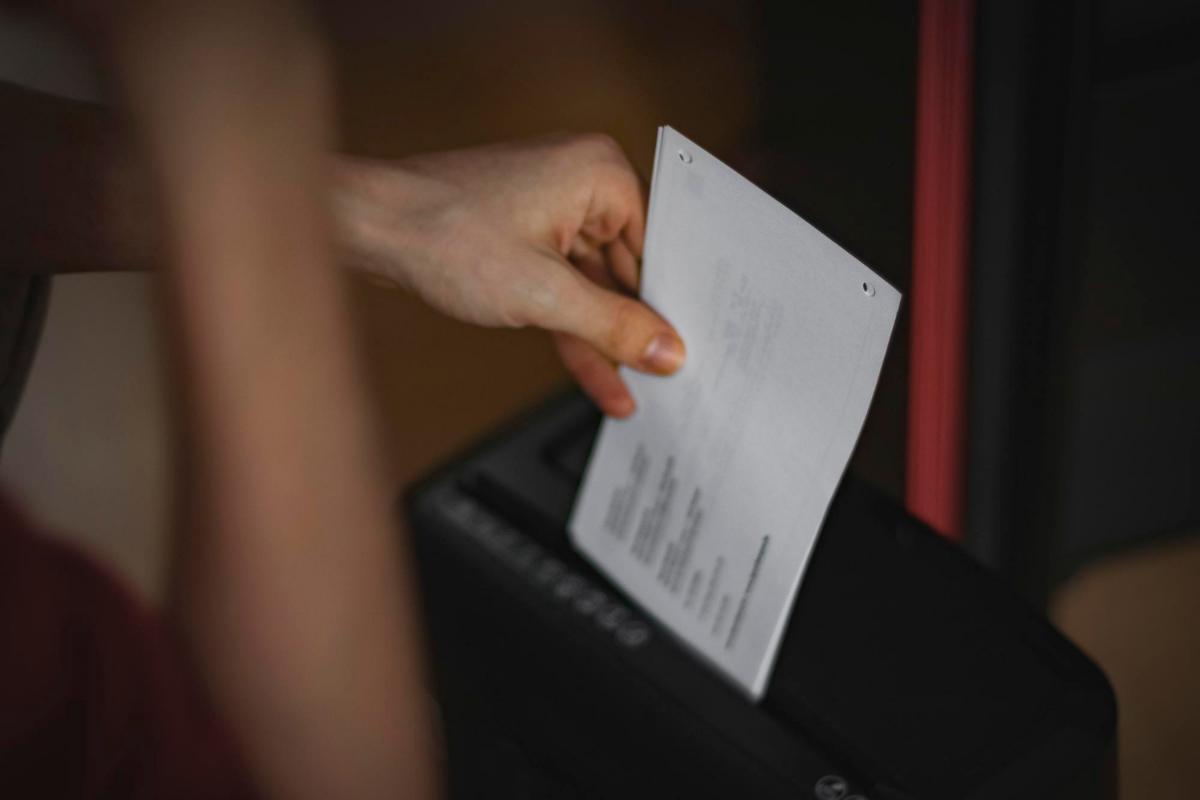 Do you take safety precautions when getting rid of your personal documents? Documents like bank statements and personal identification paperwork should be thoroughly shredded and disposed of safely to prevent any issues or theft. As professionals that offer certified document shredding in Orlando, we ensure that your paperwork is fully shredded and recycled to keep you safe. These are a few great reasons why you should shred your important documents before just tossing them aside. ...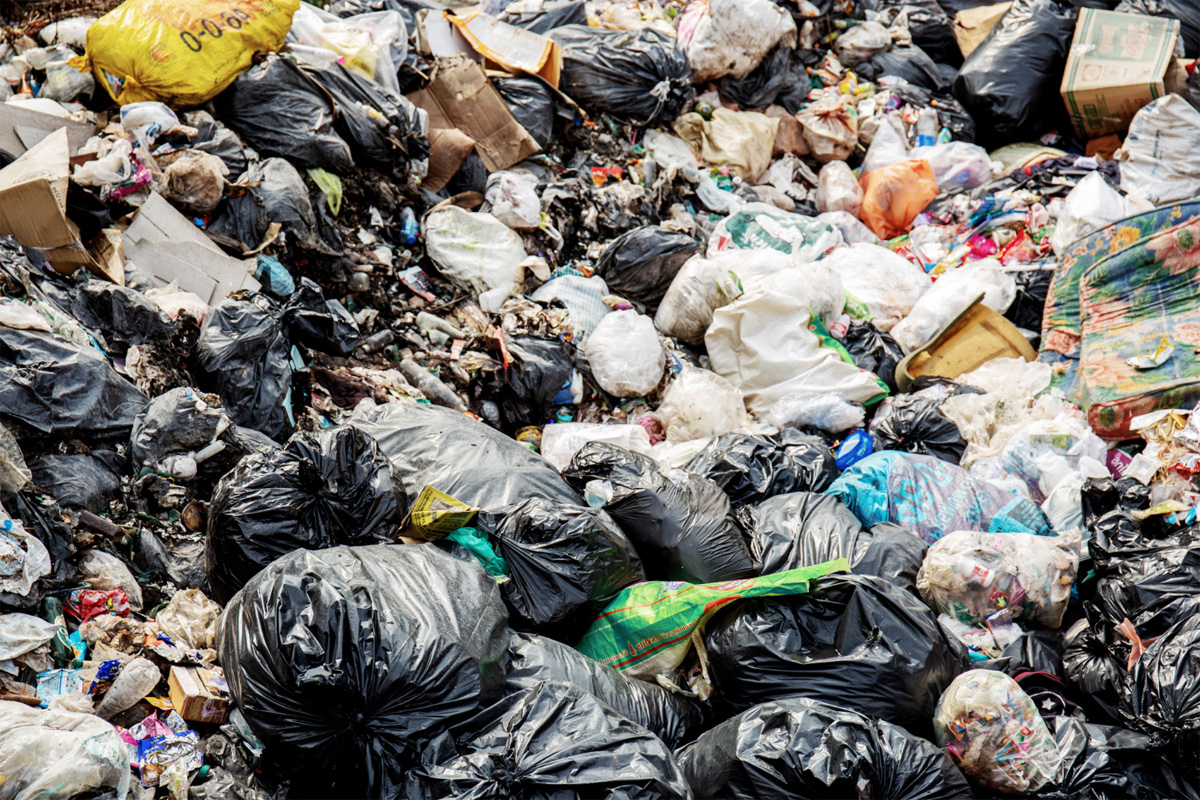 A trash compactor service in Orlando can assist you in significantly reducing waste costs by decreasing the number of pick-ups required for your location. A compactor does precisely what you'd assume; it compresses trash so fewer pick-ups are required. The most continually operated size is 30 cubic yards. It demands an investment up front, but it can save quite a bit of capital over time. You're a higher trash generator. Does one 8-yard dumpster pick-up daily mee...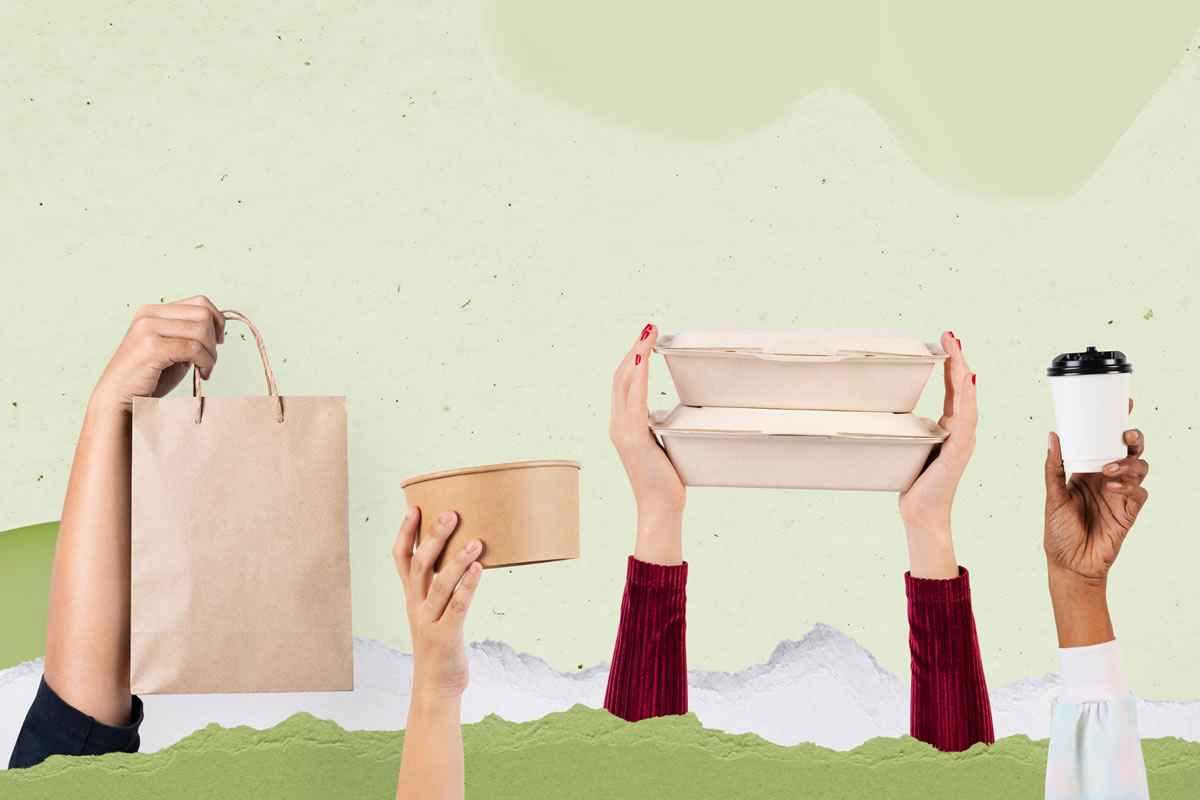 Even in our tech-driven world, people consume obscene quantities of paper. The EPA calculates that Americans use 70 million tons of paper every year in the US alone. Yet, about 70% of paper waste is reclaimed in our nation. Saving landfill area, water, and power are just some of the benefits of recycling paper. In addition, recycling paper helps reduce greenhouse gases and produces a cost-saving and sustainable fiber for creating new paper creations. Experts on certified document shredding in...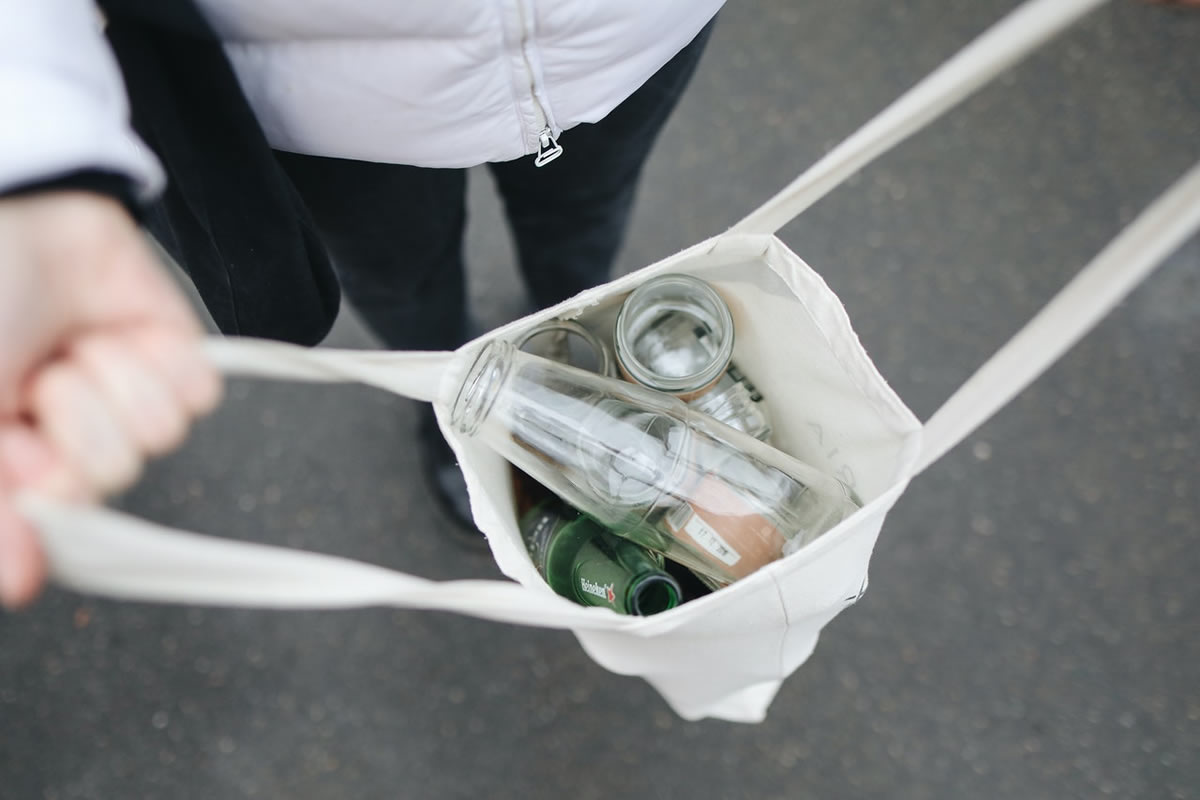 The recycling symbol is well recognized across the globe to help improve the state of our environment. Children across the world learn the terms "Reduce, reuse, recycle" to create a better environment for future generations. Most people know that recycling is a way to contribute to a better world. However, most people are not fully aware of the benefits that recycling offers. As a result, they hesitate to recycle based on the effort and time it takes to collect, separate, and send ...
Cardboard is one of America's most recycled materials. It is an ideal material for recycling because it is made of paper. Many types of cardboard, including dishes, tubes, and boxes, can be recycled, reused, and repurposed. However, oil or grease contaminated cardboard materials, like pizza boxes, are not eligible to be recycled. Our experts on cardboard recycling in Orlando offer the following benefits to recycling this common material: Wide range of usability We ca...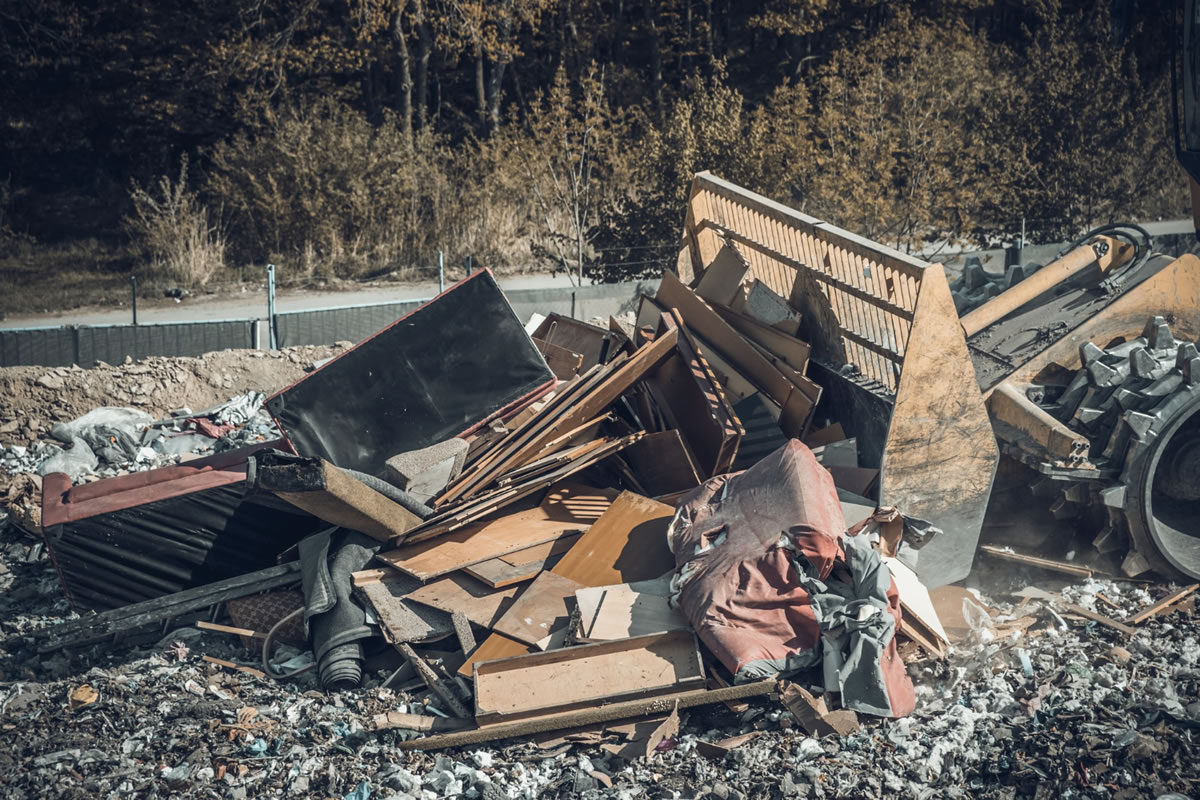 Trash compacting reduces larger volumes of trash into smaller, more compressed units using specialized trash compactor machines. For commercial companies and other organizations that produce large amounts of refuse, a professional trash compactor service in Orlando has various benefits beyond typical disposal methods. Our experts offer the following reasons why more businesses are using trash compaction to boost operations. It simplifies business waste handling. Refuse c...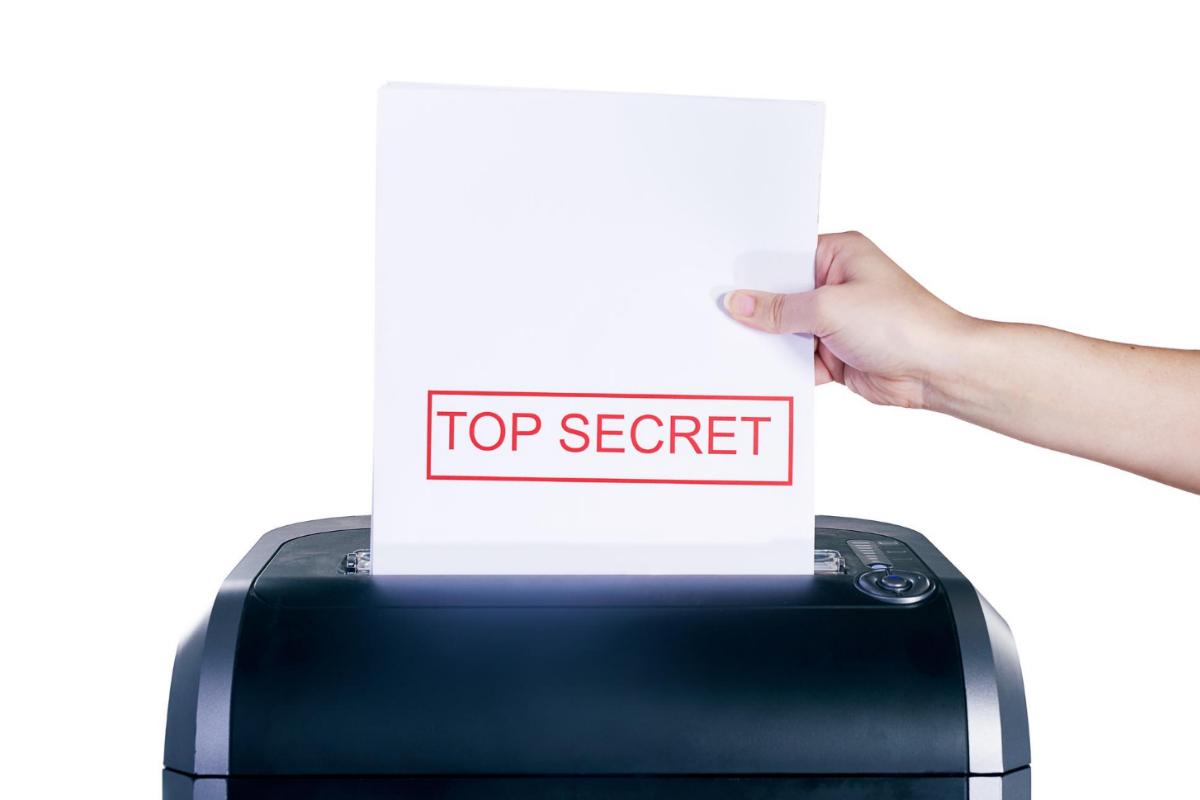 The need for secure paper document destruction increases as organizations and businesses continue choosing paperless business options. Most companies prefer to hire certified shredding services to take care of their paper shredding instead of doing the job in the office. Hiring a document shredding company can save your business money and time and ensure that your documents are appropriately shredded for privacy concerns. Why document shredding matters. It is environment...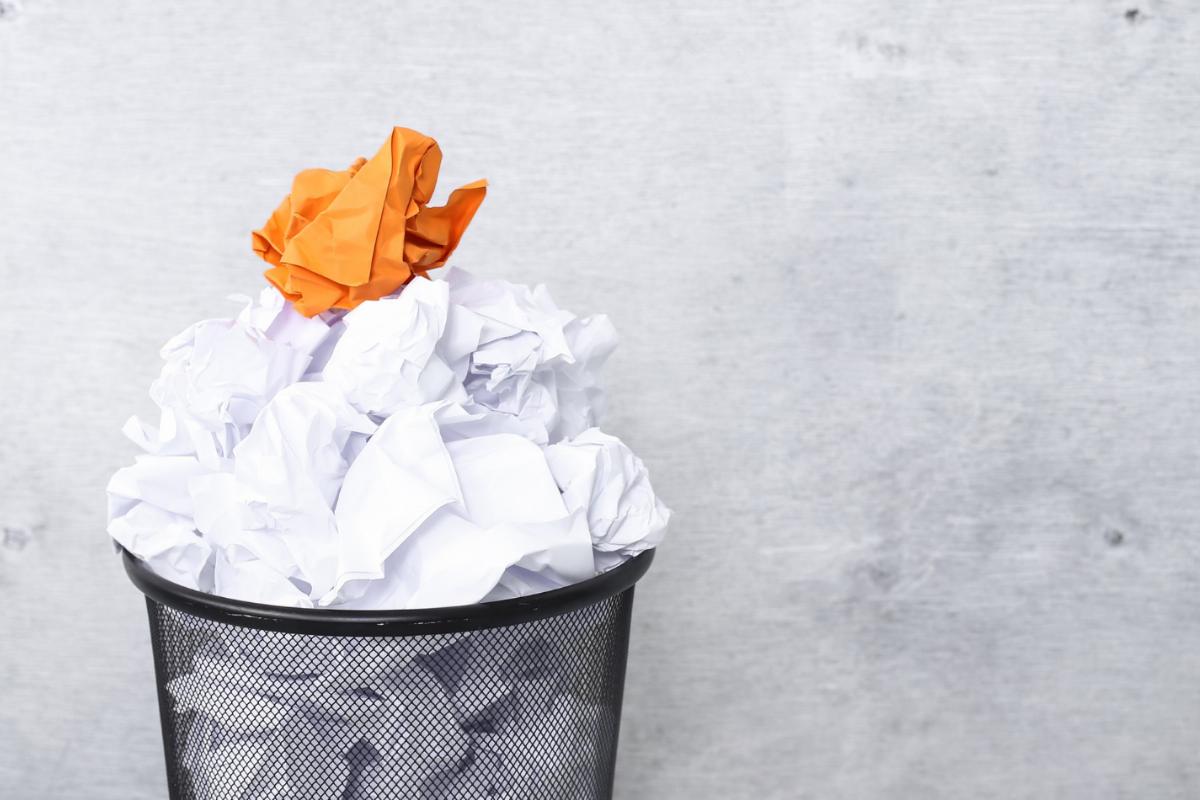 Even in our technology-driven world, people consume obscene amounts of paper. The EPA estimates that Americans consume 70 million tons of paper per year in the United States alone. Yet, around 70% of paper waste is recycled in our country. Saving landfill space, water, and energy are just some of the advantages of recycling paper. In addition, recycling paper can help to reduce greenhouse gases and produce a cost-saving and sustainable fiber for making new paper products. Experts offer these ...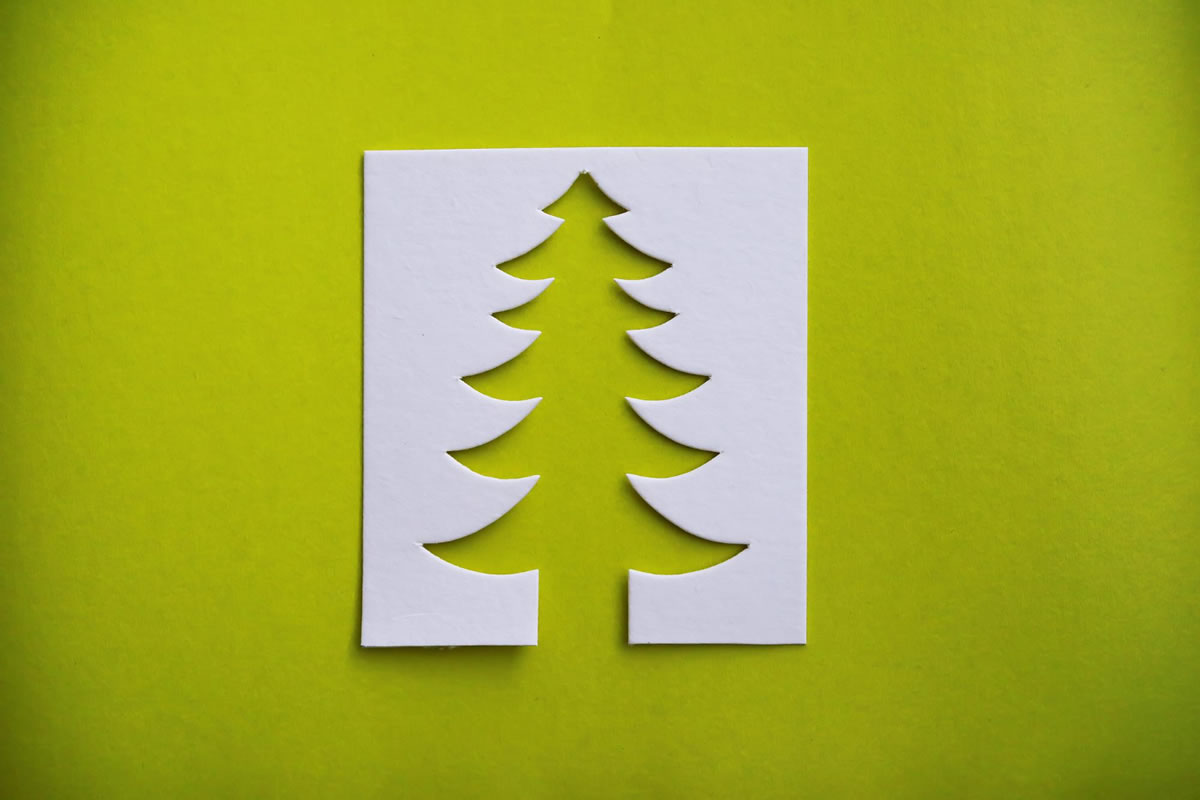 With the holidays closing in and most Americans far too busy to go out and do holiday shopping, we are all likely to be receiving tons of boxes on our doorsteps in the coming month. However, the Christmas season is a time to be merry and joyful, so we should all be prepared to give the earth and our communities a virtual gift by recycling all that cardboard. Many cities have created recycling programs that encourage eco-friendly habits during the holidays and year-round. Some offer ...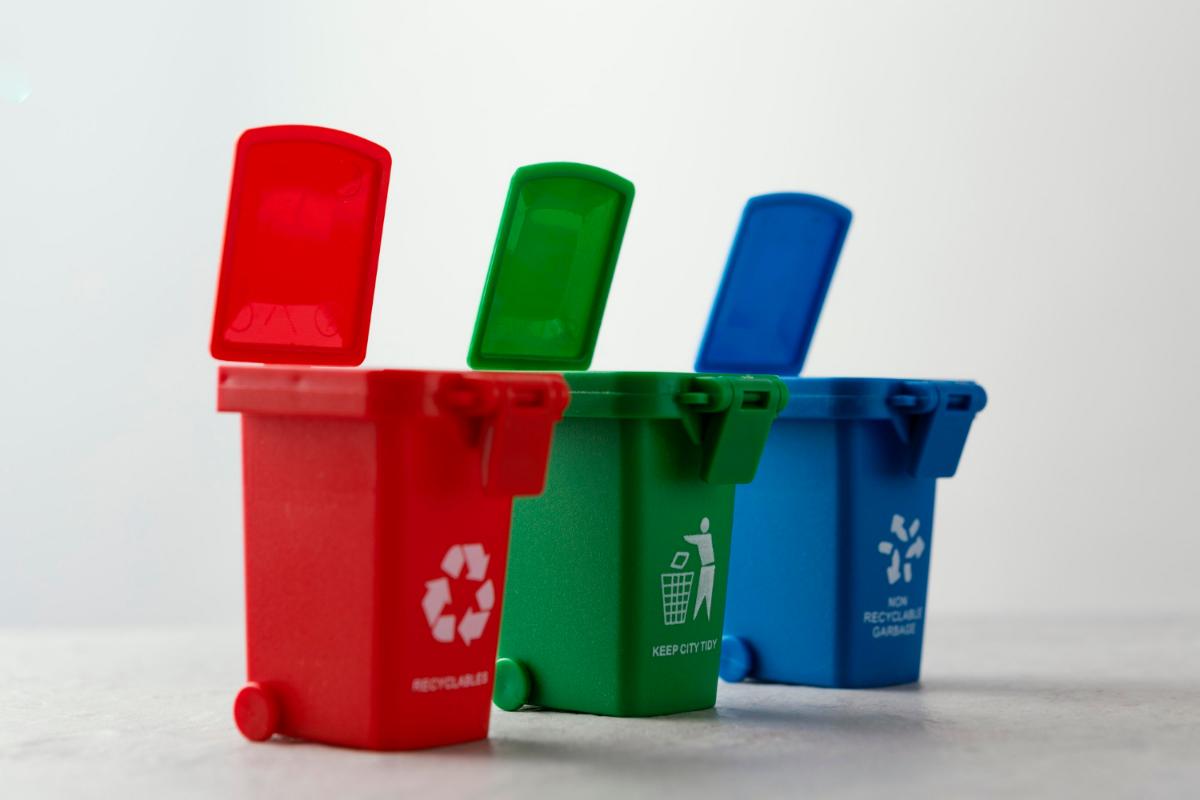 Did you know that you need to clean out your jars before recycling them? Many people do not consider the fact that they ruin the entire contents of your recycling bin if you do not remove food residue from containers before tossing them in. This leads to the wasted recycling efforts of hundreds of bins. As recycling center in Orlando, we educate our community on the proper way to recycle in their home or business. One of these tips is to avoid contamination of their re...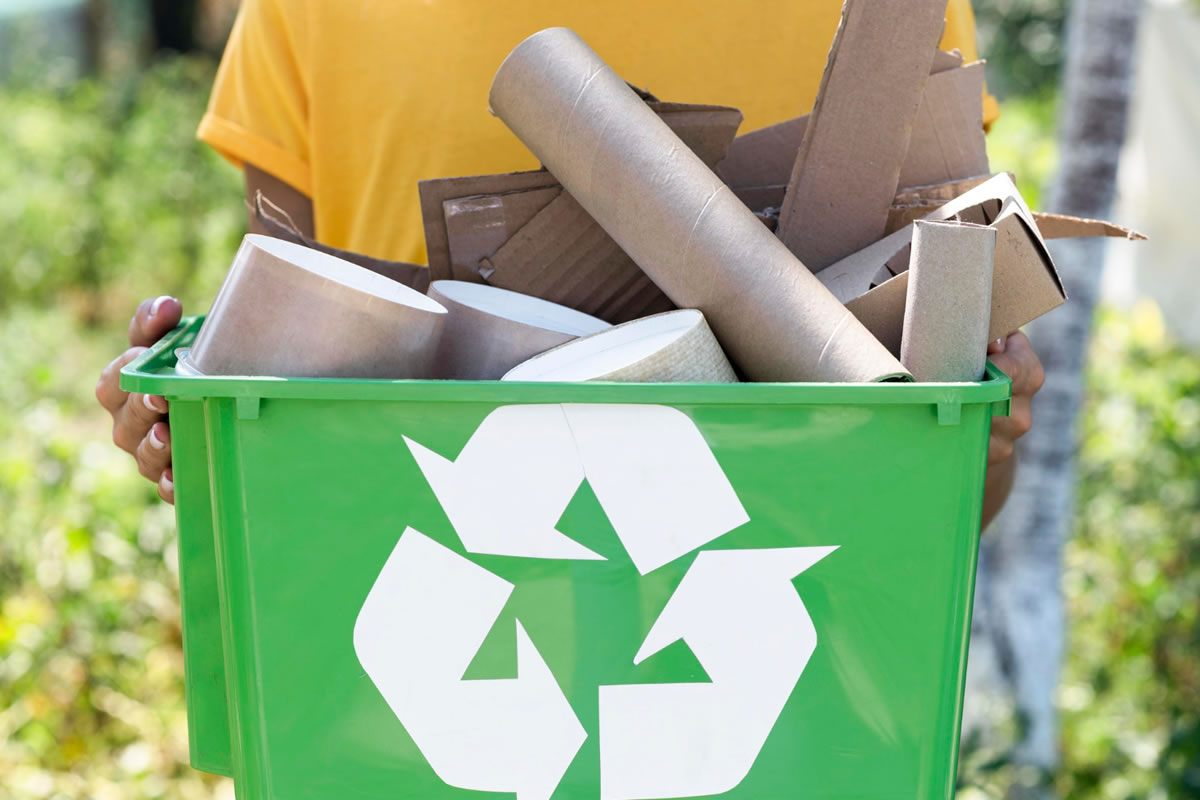 Are you struggling to make the efforts to recycle? Do you want to finally take the time to recycle and reuse materials in your home? By starting small, you can be successful in any cardboard or paper recycling in Orlando that you want to try to increase. Whether you want to reduce waste, save money, or just leave less of a carbon imprint on the world around you, you can recycle many materials, like aluminum, glass, paper, cardboard, and more. These are a few tips to in...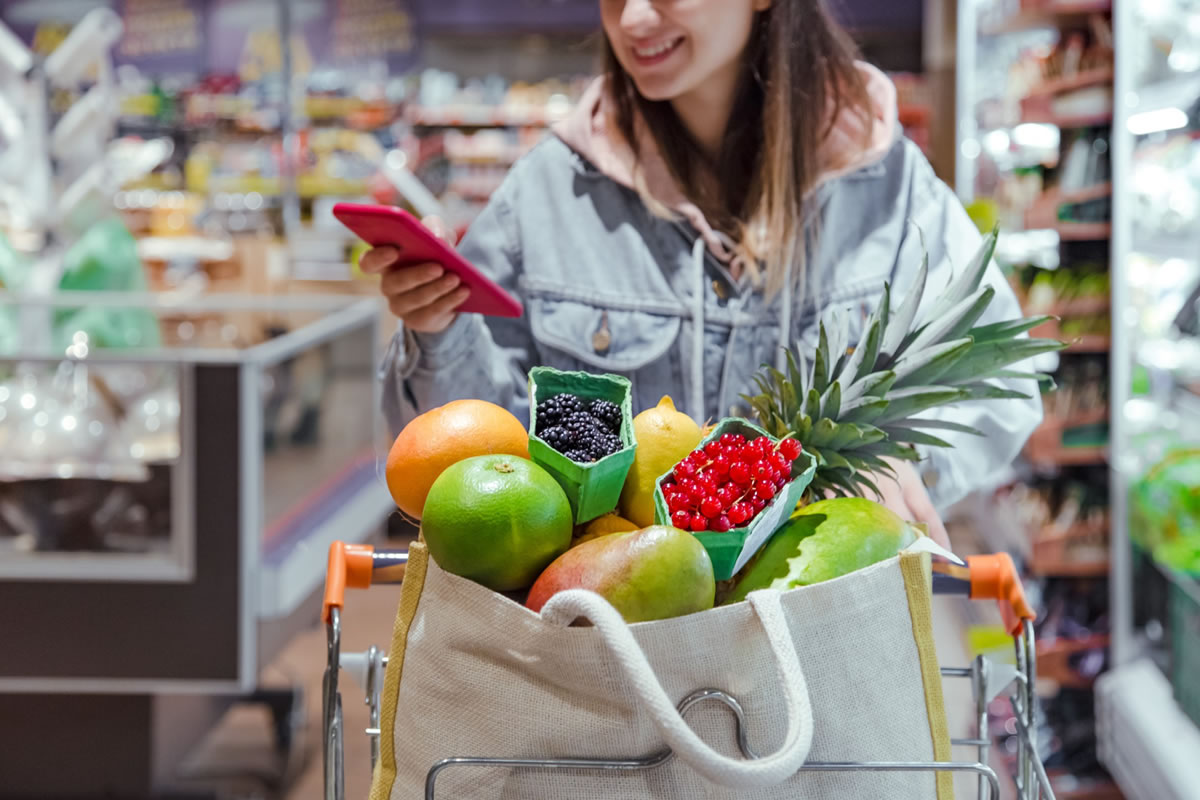 Did you ever notice how many items you throw away when you are shopping? Once you walk in the door with your purchase, whether they are retail, grocery, or household products, you likely throw away so many boxes and bags as you unpack. Most of this waste is completely unnecessary. By making the right changes to your shopping habits, you can reduce the waste associated with your shopping trips. As a company that focuses on cardboard recycling in Orlando, we encourage ou...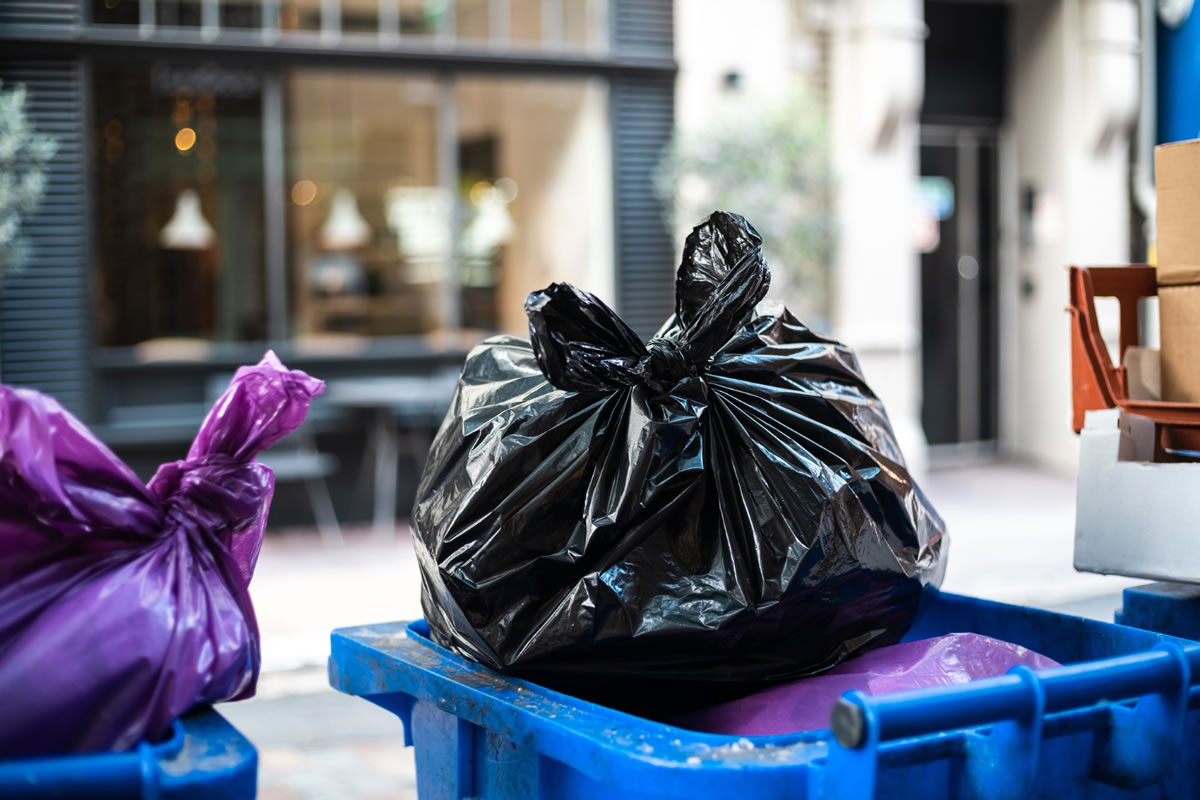 It's almost August, and that means that back-to-school items are starting to appear in the stores. When the Fourth of July is over and the summer turns a corner, it is time to start preparing to go back to school in the fall. Back-to-school shopping and preparing involves purchasing many new items, supplies, and clothes. This can cause excessive waste when you are ...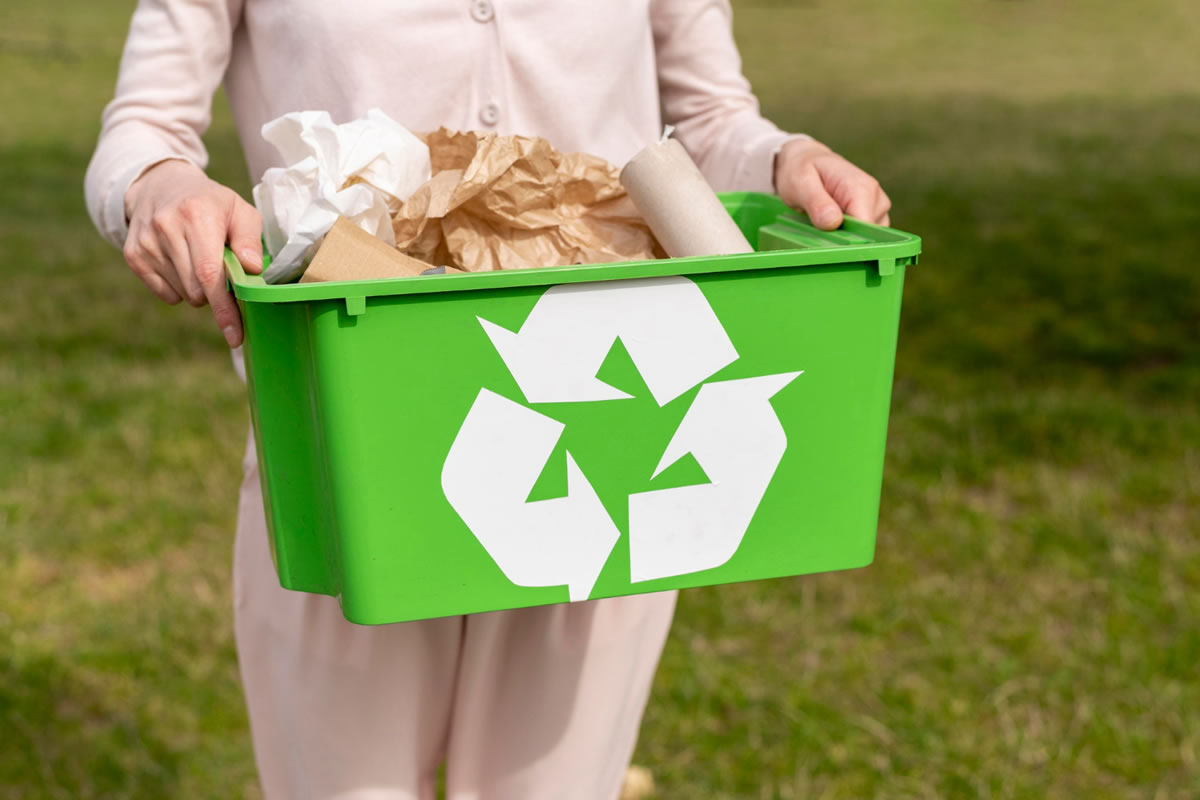 When it comes to doing good things to make the planet better, recycling is likely one of the first actions that come to mind. However, do you recycle in your home? How about in your business? When you notice that the recycling efforts are not there, it is up to you to step in and educate yourself on how to change this. Our company offers quality paper and cardboard recycling in Orlando to increase these efforts community-wide, and we are here to help you get started.&n...
Are you looking to increase your recycling efforts at home? Do you want to make sure that you are doing your part by recycling everything you can be? When you follow the specific guidelines laid out by your recycling center in Orlando, recycling can be an easy task that makes a big impact. As a homeowner, you can make it much simpler for you and your family to recycle at home. These are a few tips to implement that will make it easy to recycle at home. Desig...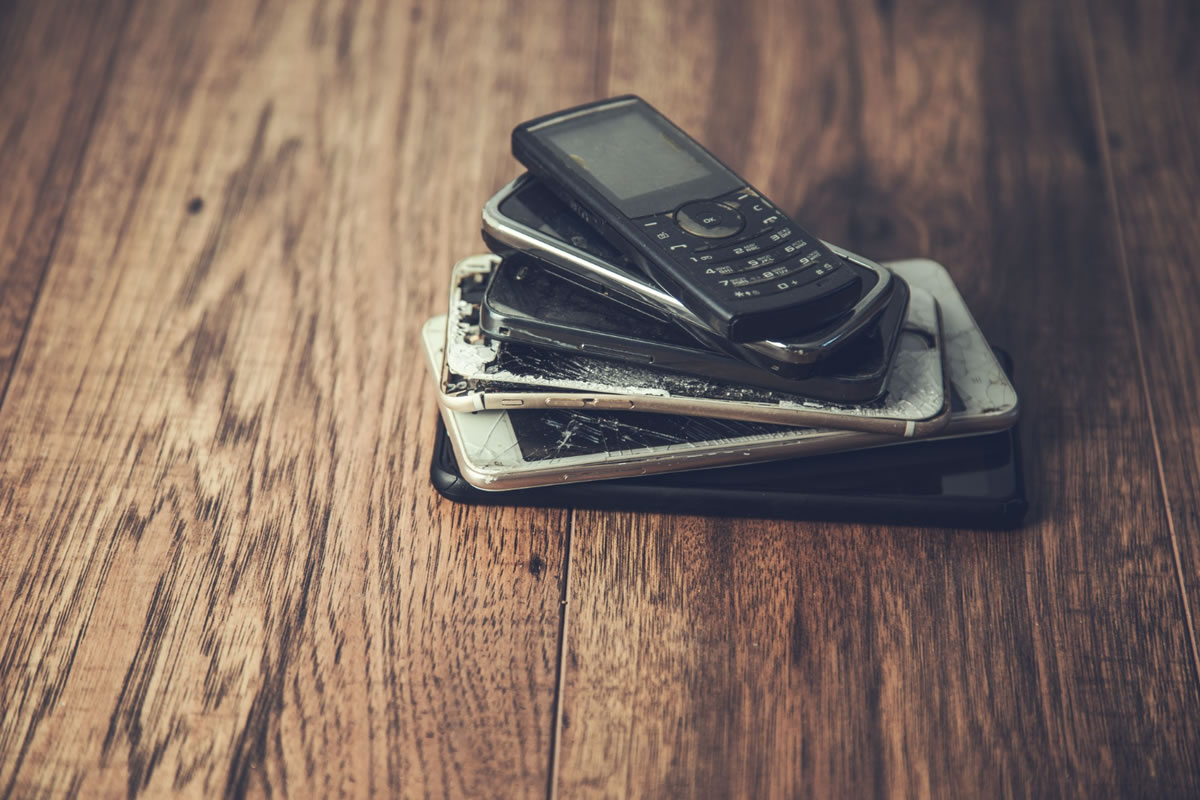 Are you going through your old stuff and realizing that you have a big box of old electronics that you don't know what to do with? Avoid tossing your electronics in the trash by educating yourself on how to properly recycle and reuse these devices. When you work with a quality recycling center in Orlando, you will learn that many of our household electronics can actually be repurposed or scrapped for parts before you ditch them. Instead of just throwing everything away w...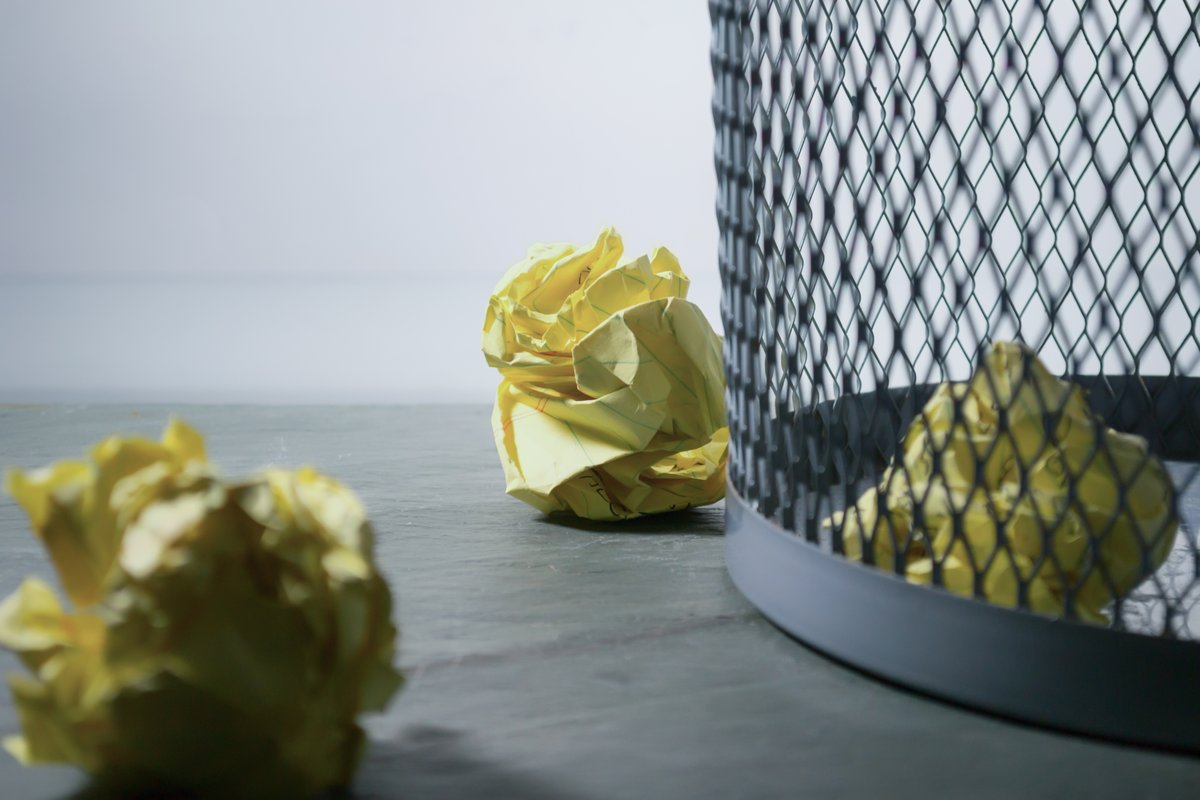 Are you trying to motivate your employees to increase their recycling efforts? Do you want decrease wastefulness in your business? When it comes to running a business, you also need to consider how you can make a good impact on your community. By increasing your recycling efforts, you can not only create a good reputation, but you can also make the world a better place at the same time. Our recycling center in Orlando has the tips for you. These are a few tips th...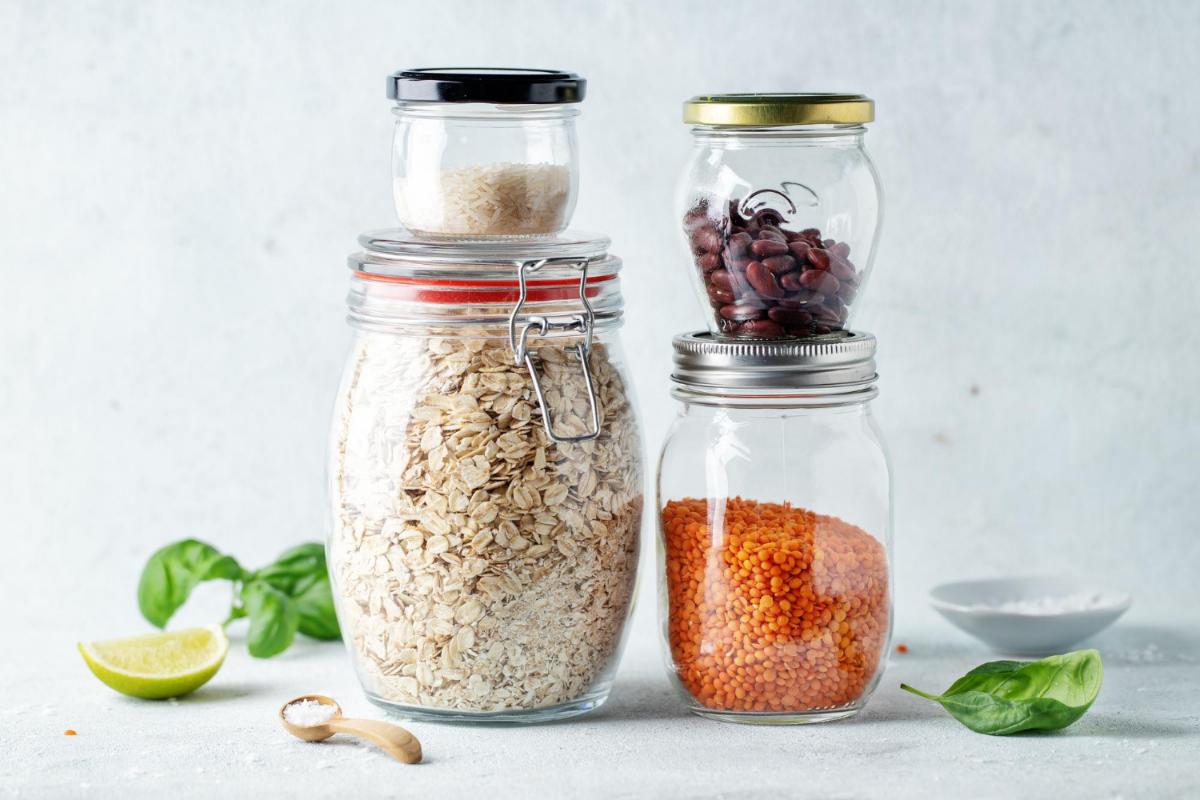 Have you noticed an increase in advertisements for reusable food storage containers? There are many types of these containers that are created from plastic, glass, silicone, and other recyclable materials. In an attempt to eliminate waste from plastic bags, cardboard boxes, Styrofoam take out boxes, and many more typical food containers, reusable containers are becoming much more popular. As a company that focuses on plastic and paper recycling in Orlando, we help our commun...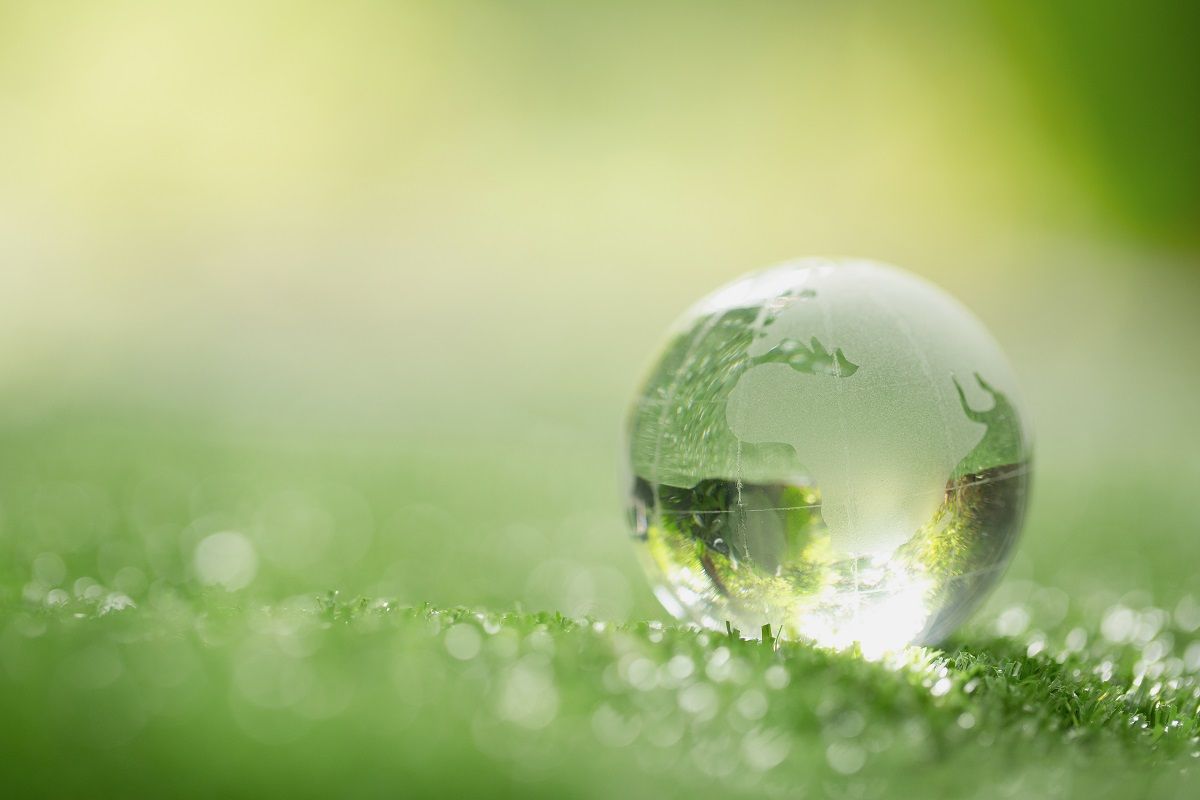 Are you looking for ways to live a more sustainable and environmentally conscious lifestyle? Do you want to do your part to help the planet? Many of us live lives without considering how our habits affect the world around us. However, when you make small adjustments to your daily life, you can reduce your carbon footprint on the planet and do better for the world around you. As a recycling center in Orlando, we help the community increase their efforts to reduce waste....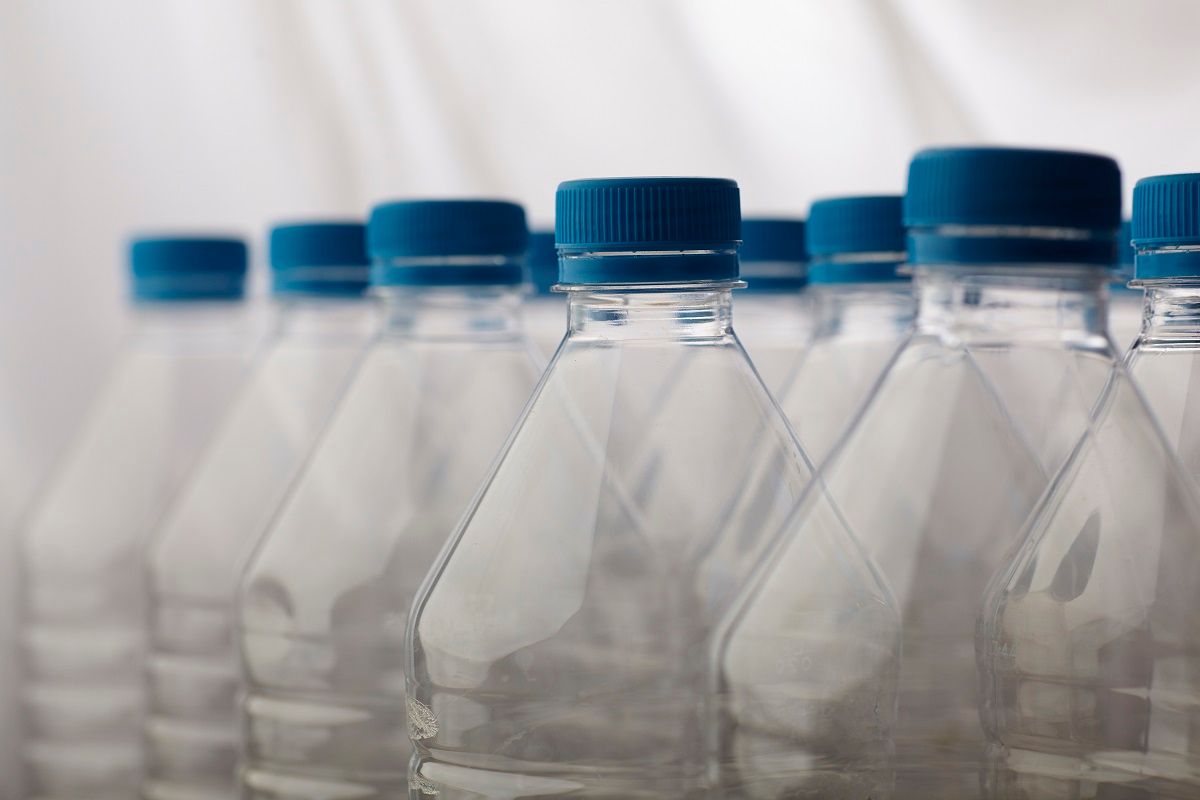 Have you ever wondered how to repurpose your waste so that you can reduce your carbon footprint? When you get creative, you can reuse many of the items in your house before you throw them away. In fact, you may actually be able to keep your home even more organized than you thought possible without spending tons of money. As a company that specializes in paper recycling in Orlando, we provide recycling tips to the community. There are a few household items that you can...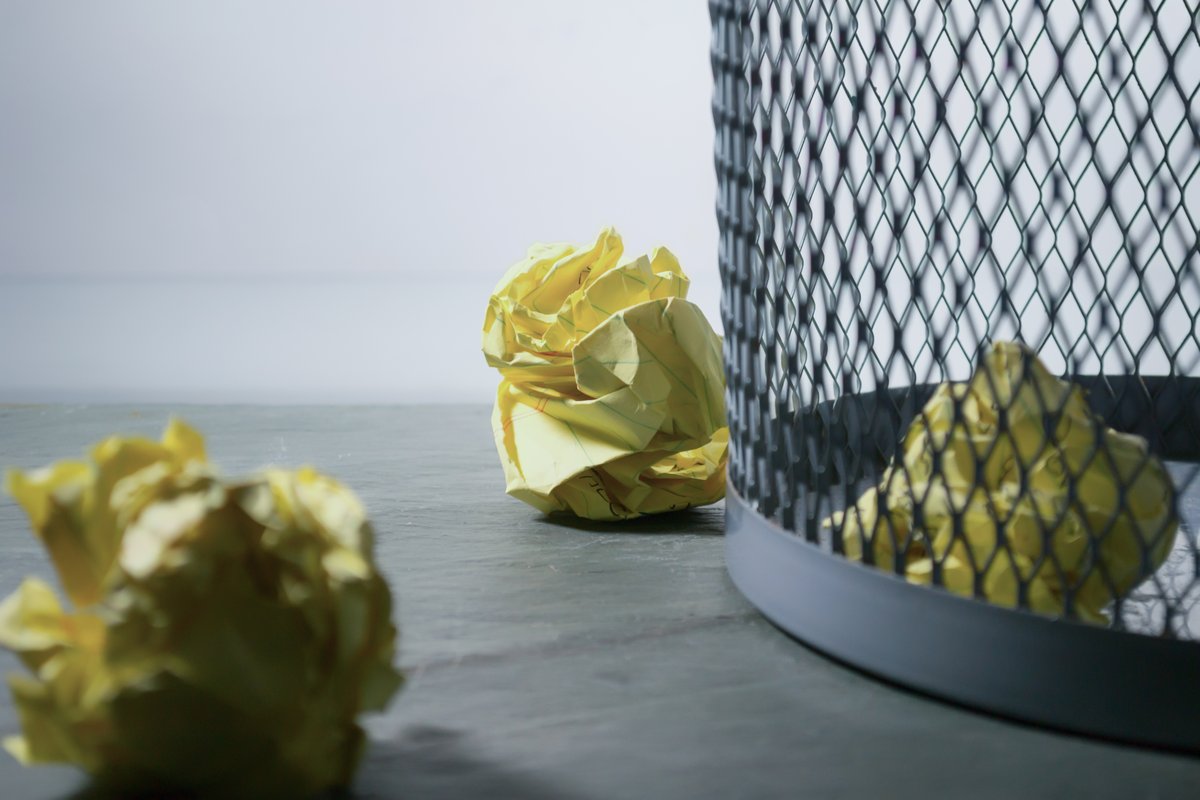 Are you a business owner that is looking to make a positive impact on the environment? Are you looking for ways to reduce your business's carbon footprint by recycling? When you work with our recycling center in Orlando, we can help your business get on the right track and increase their recycling practices. Recycling can not only have positive impacts on the environment and your community, but it can also provide you with recognition for being a company that cares...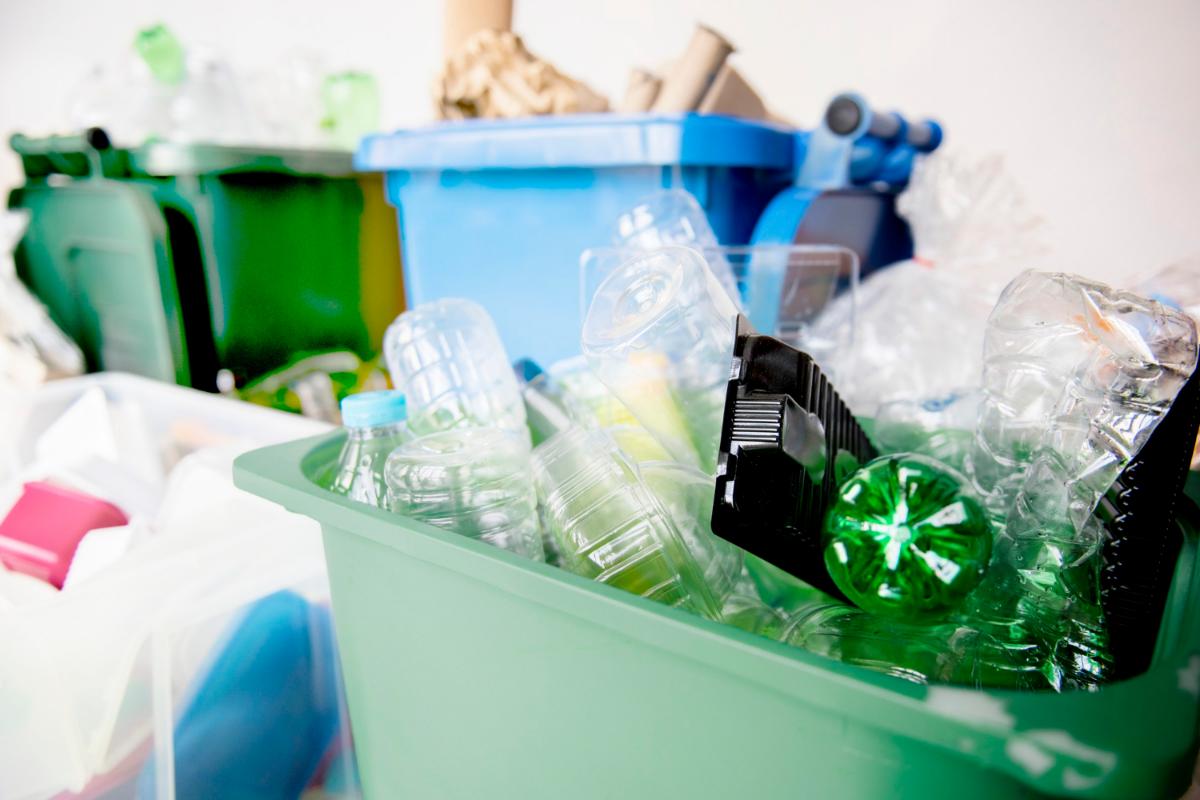 Are you wondering how to properly recycle the plastic in your home? If you've been piling up your plastic containers, plastic bags, and plastic utensils in hopes to properly recycle them, you are doing the right thing to help the planet. However, the steps to properly recycle plastic are a little bit different than recycling other common materials. As a recycling center in Orlando, we offer many educational resources and materials to help our citizens engage in proper re...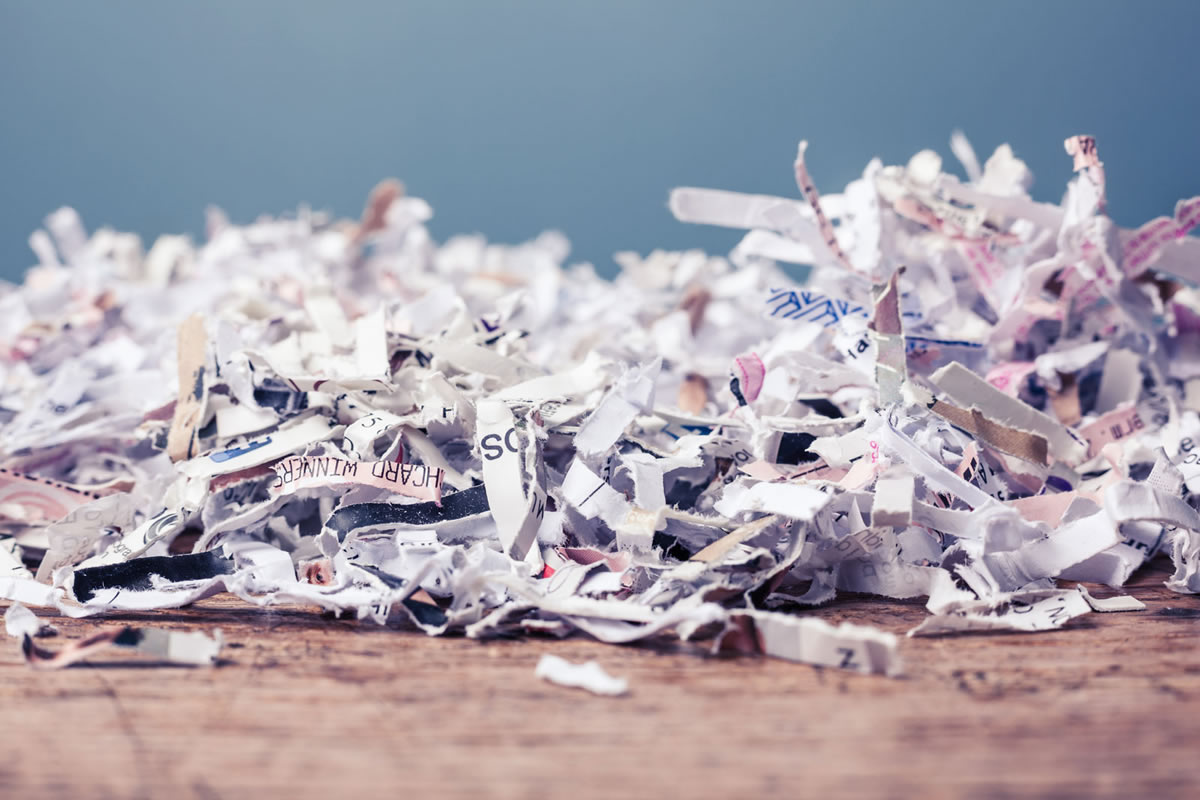 Do you hold onto many documents or old bills that you no longer need simply because you don't know how to dispose of them properly? Are you wondering how to recycle any shredded paper that you have lying around in large bags? Over time, these papers can take up a lot of space in your home, so you'll want to dispose of them safely and properly. As a recycling center that also offered certified document shredding in Orlando, we have a few tips on how to properl...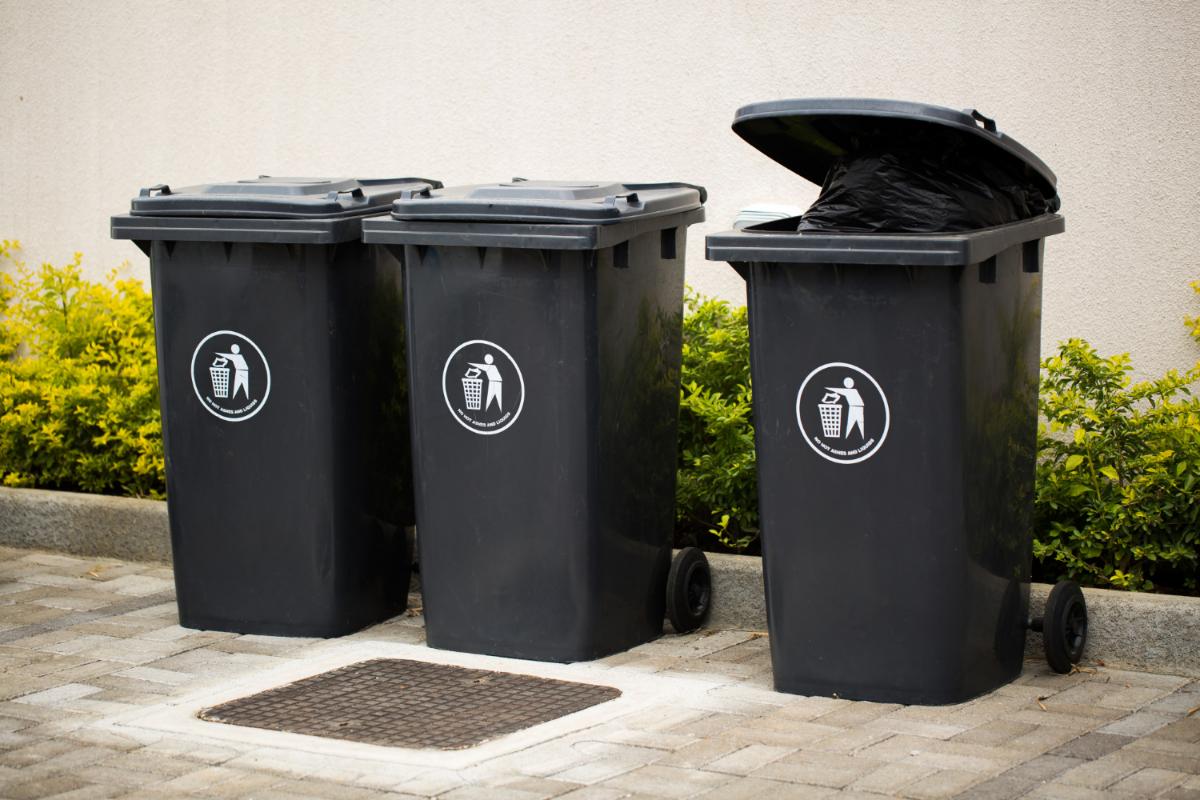 Are you interested in increasing your recycling efforts in your home? Recycling is a great way to decrease the pollution that ends up damaging our ecosystems, land, oceans, and lakes. By increasing your recycling efforts, you can leave a positive impact on our planet. At our recycling center in Orlando, we assist our community in making their stamp on the world by educating them on proper recycling methods and providing them with the right resources to do so. There are...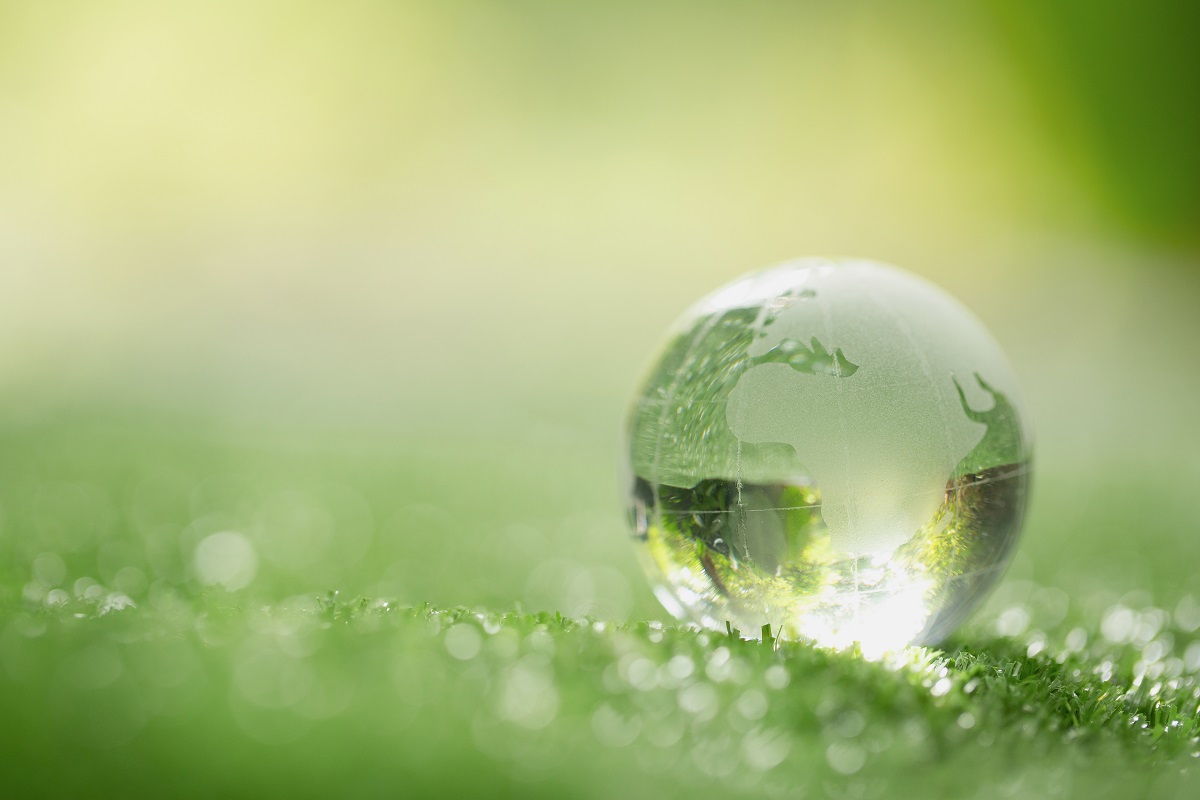 Cleaning is an essential part of our everyday lives. No matter where we go, we always seem to be aware of how cleaning practices can drastically decrease our chances of picking up germs, bacteria, and other pollutants. There is no time like the present to upgrade your cleaning routine by investing in green cleaning supplies. These supplies swap out harsh and toxic chemicals for safe ingredients while still getting your house clean and shiny. As a recycling center in Or...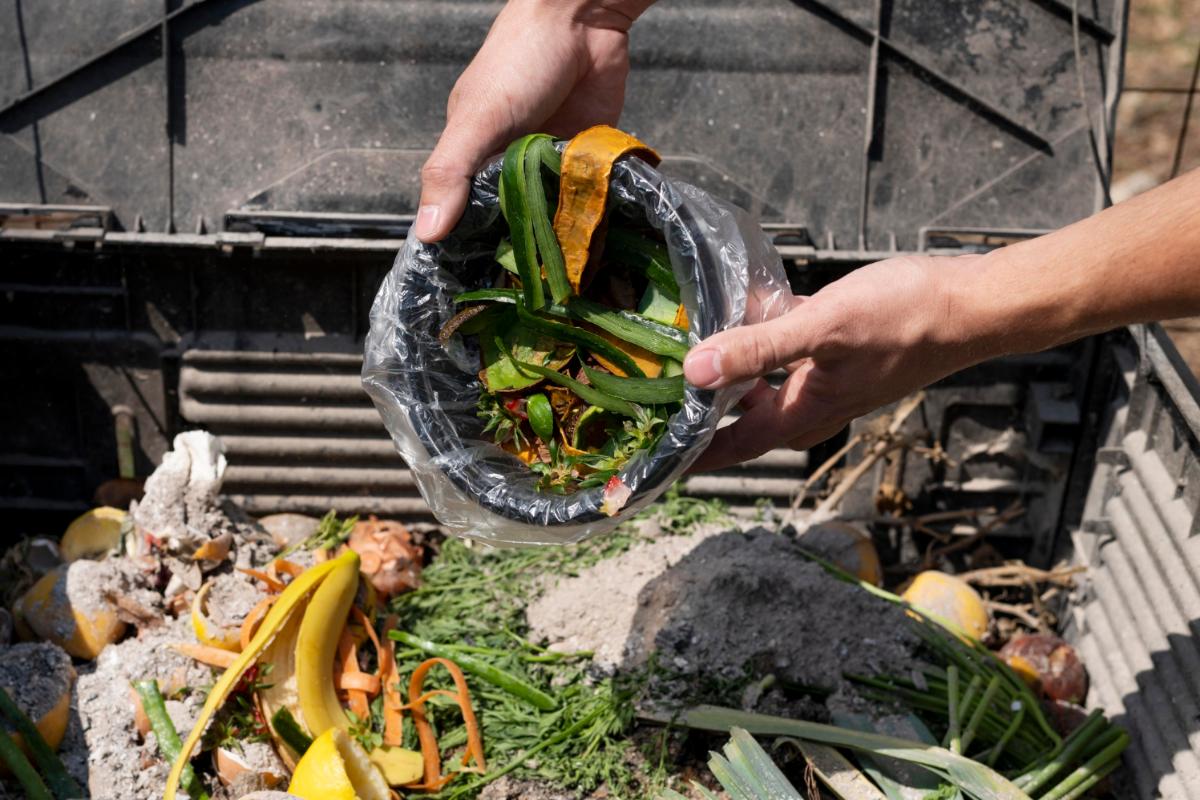 Have you ever wondered how you could truly make a lasting impact on the environment? You already recycle, reduce your waste, conserve energy, and save water when you can, but what else can you be doing to help the environment? Our recycling center in Orlando can help get you started on the right path to affecting great change and helping our mother planet. Every small change you make can make a lasting impact and effect more change in the long run. There are a few ways...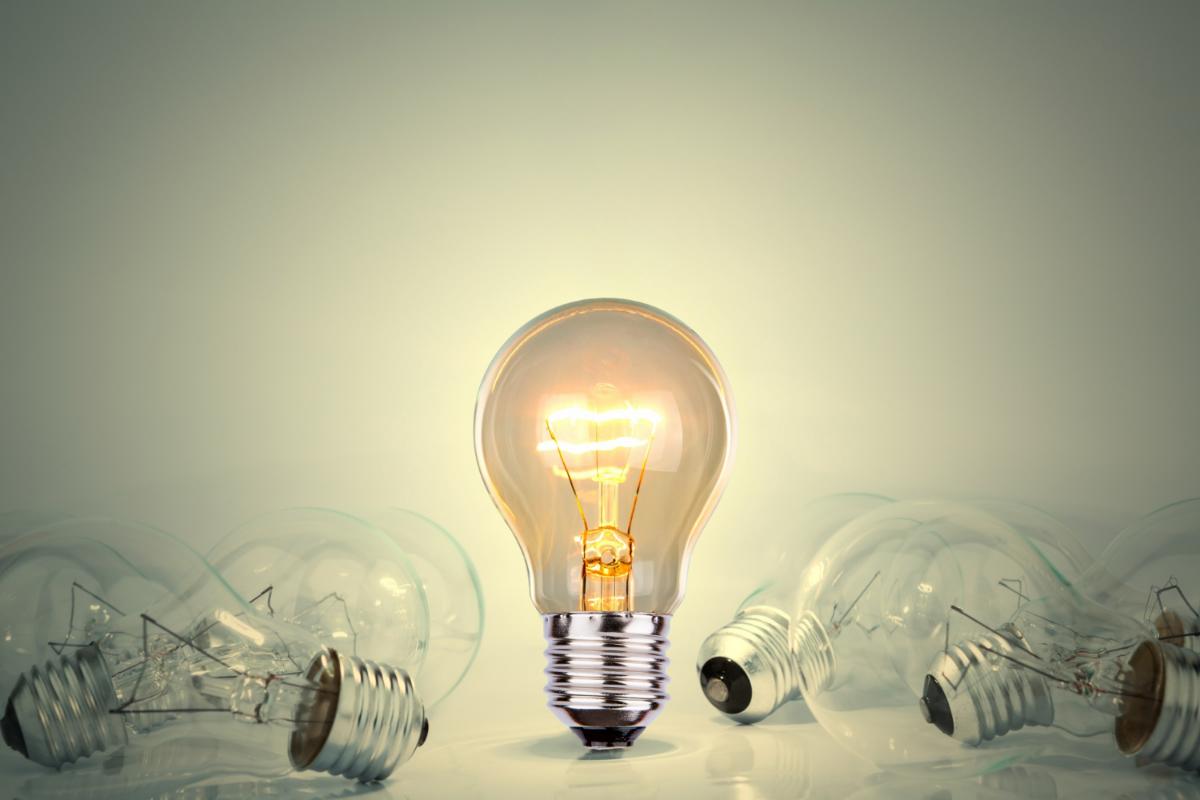 Whenever you replace your lightbulbs, do you make sure to dispose of them properly? Many people think that you can simply throw away your lightbulbs without any worry, but this is a misconception. In fact, most people do not dispose of their lightbulbs as they should. At our recycling center in Orlando, we recommend following our advice for properly recycling your lightbulbs to prevent accidents and increase recycling efforts. Although proper disposal may vary througho...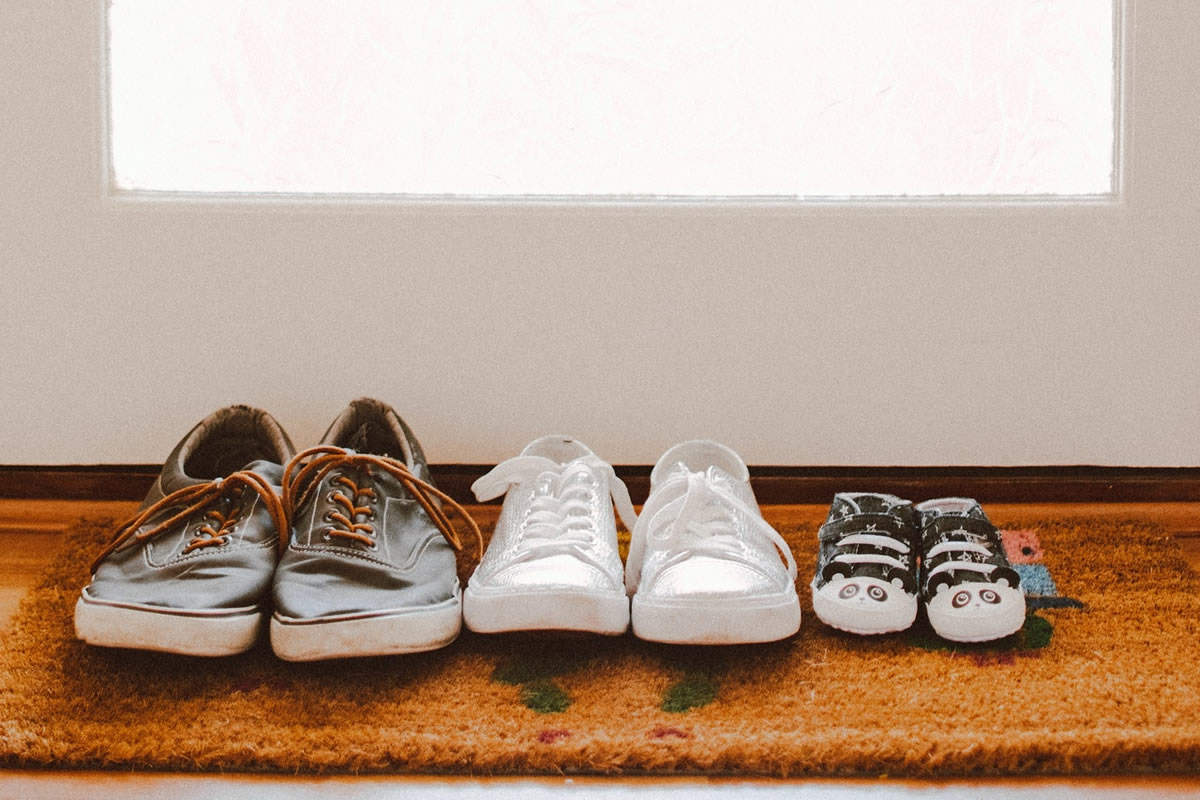 Do you feel like you and your family contributes too much waste to the environment? Are there ways you can cut back on the amount of nonrenewable resources your family uses? If you are looking to create a more sustainable and environmentally friendly home, you will have to make some changes to your lifestyle. As a recycling center in Orlando, we offer many resources that help our community take care of our planet, starting with recycling. Living sustainably will help o...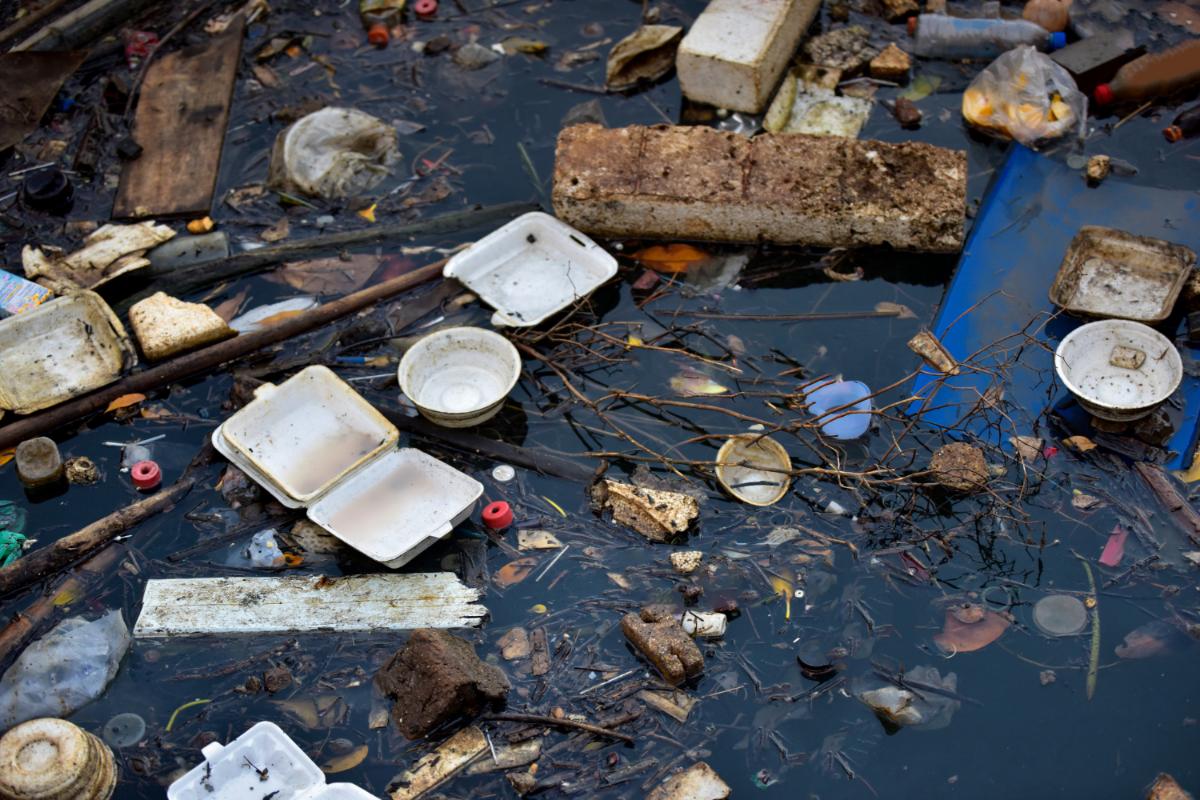 When we throw something away, we often don't think about the repercussions of our choices. In fact, we forget about it seconds later. Many people don't think of the dangers that this type of waste can cause. This is a sad truth that can be avoided. When you recycle, you can help eliminate these dangers. Our recycling center in Orlando can prevent many reusable goods from adding to the garbage that piles up in our landfills. There are a few surprisin...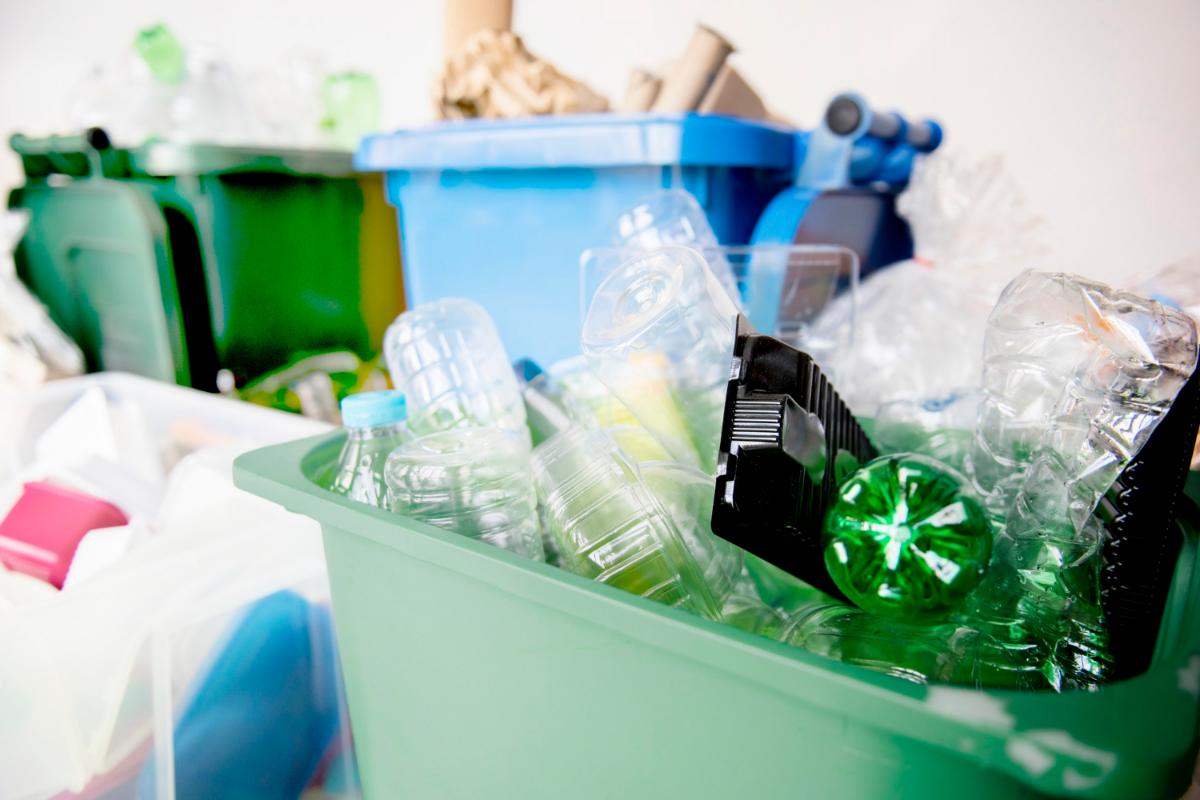 Are you rinsing out your recyclables before throwing them in the bin? Are you paying attention to your local recycling regulations? Are you decreasing your waste in your home? If you are not actively doing these things, you are recycling the wrong way. Yes, you heard it. There is a right and a wrong way to recycle your reusable materials. Whenever you are recycling your plastic, you want to be sure to follow the regulations and policies of your local recycl...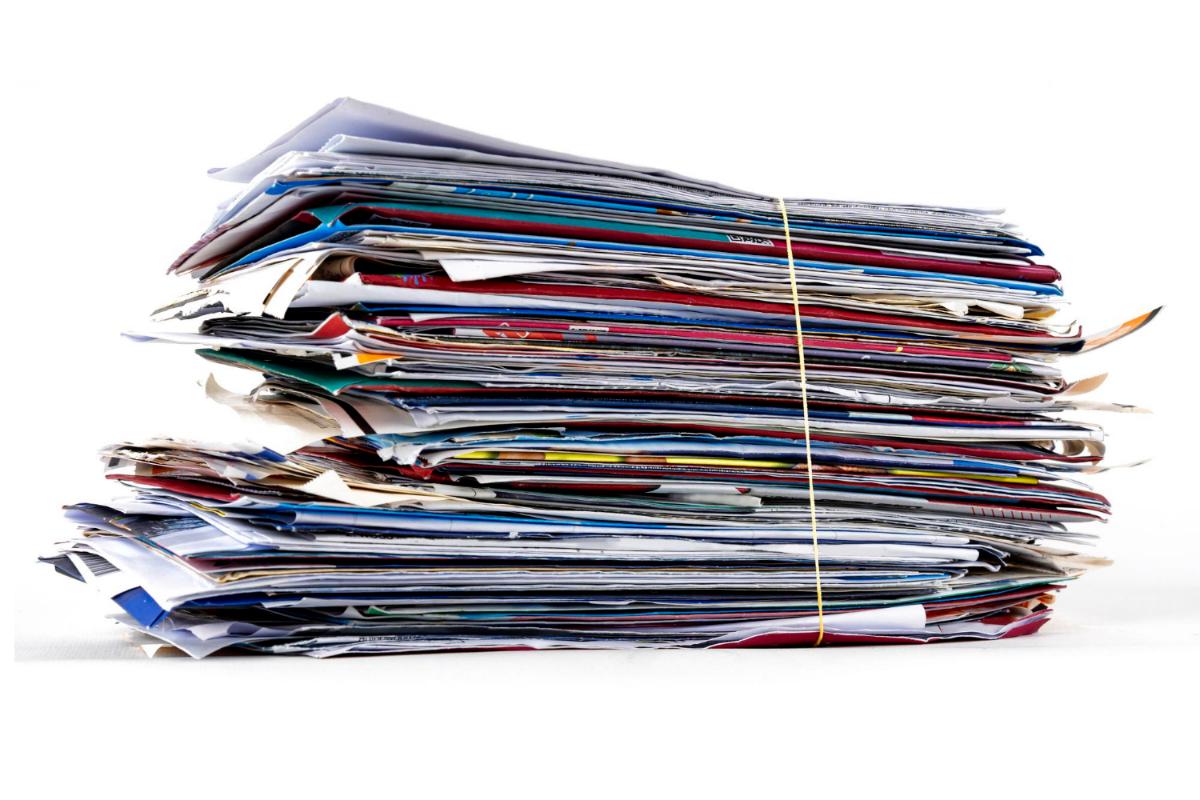 In order to reduce the amount of waste that exits your household, you should be aware of the everyday household essentials that you can recycle. This will help you both reduce waste and also repurpose your materials for the manufacturing of more goods. Many people are not aware of exactly what they can recycle, which ends up leading to more waste than there needs to be. Contacting your local recycling center in Orlando to find out how you can increase your recycling efforts ...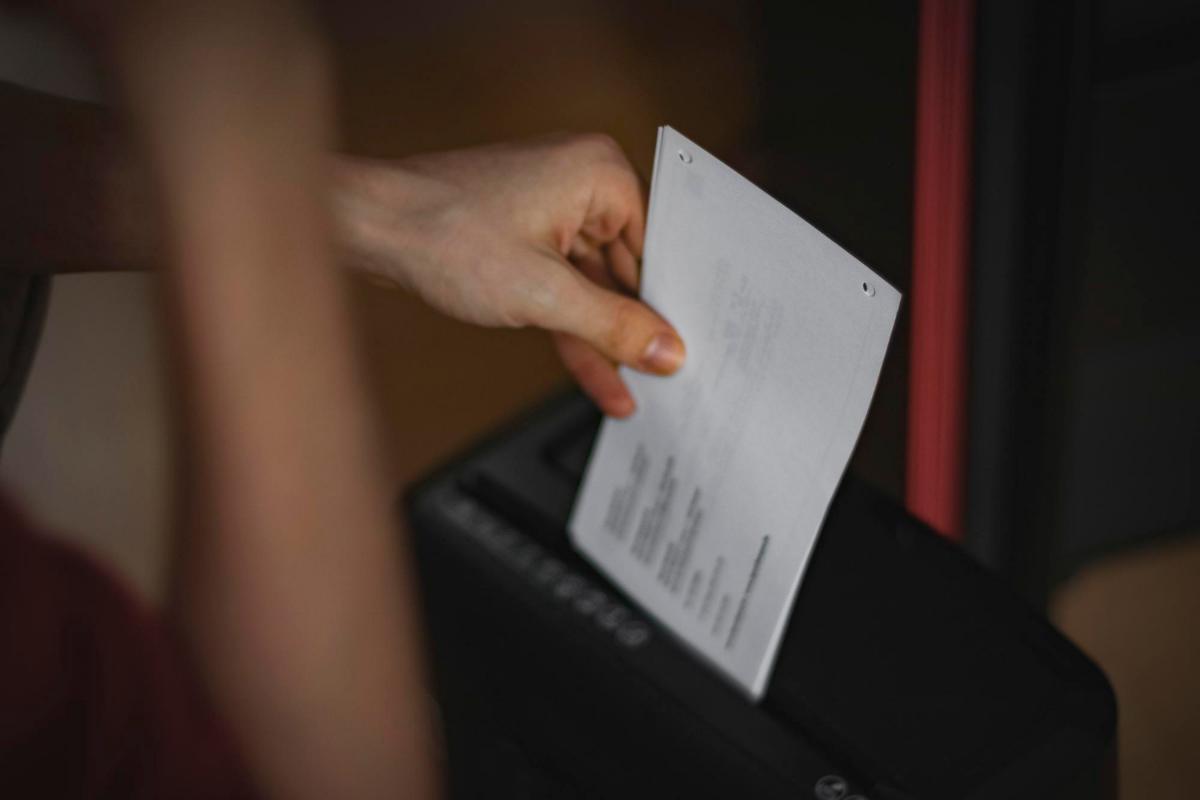 Personal documents are important for data tracking, financial records, and plenty of other reasons. Even though these documents are critical for certain tasks, they are also confidential and must be securely stowed. Identity theft and financial theft are incredibly common when your documentation gets into the wrong hands. As a recycling company that helps with certified document shredding in Orlando, we help people discard their secure documents in a safe way. Most peo...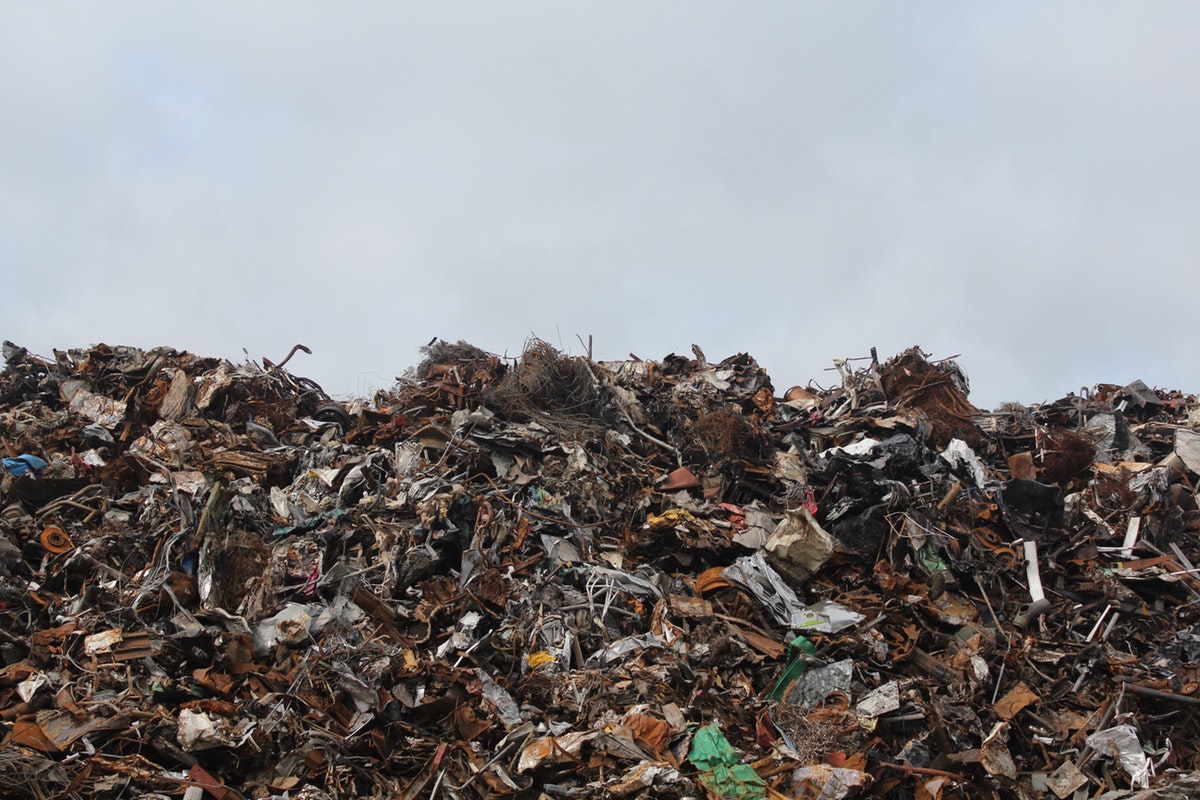 Are you considering using compactor services for your business? When you use a compactor service in Orlando for your business, you will contribute less waste and recycle more, which can help curb your garbage disposal costs. A compactor service will push waste and recycling material into a machine that applies pressure to squeeze the waste together, which reduces the overall amount of space the waste occupies. There are many advantages to using a compactor service for your b...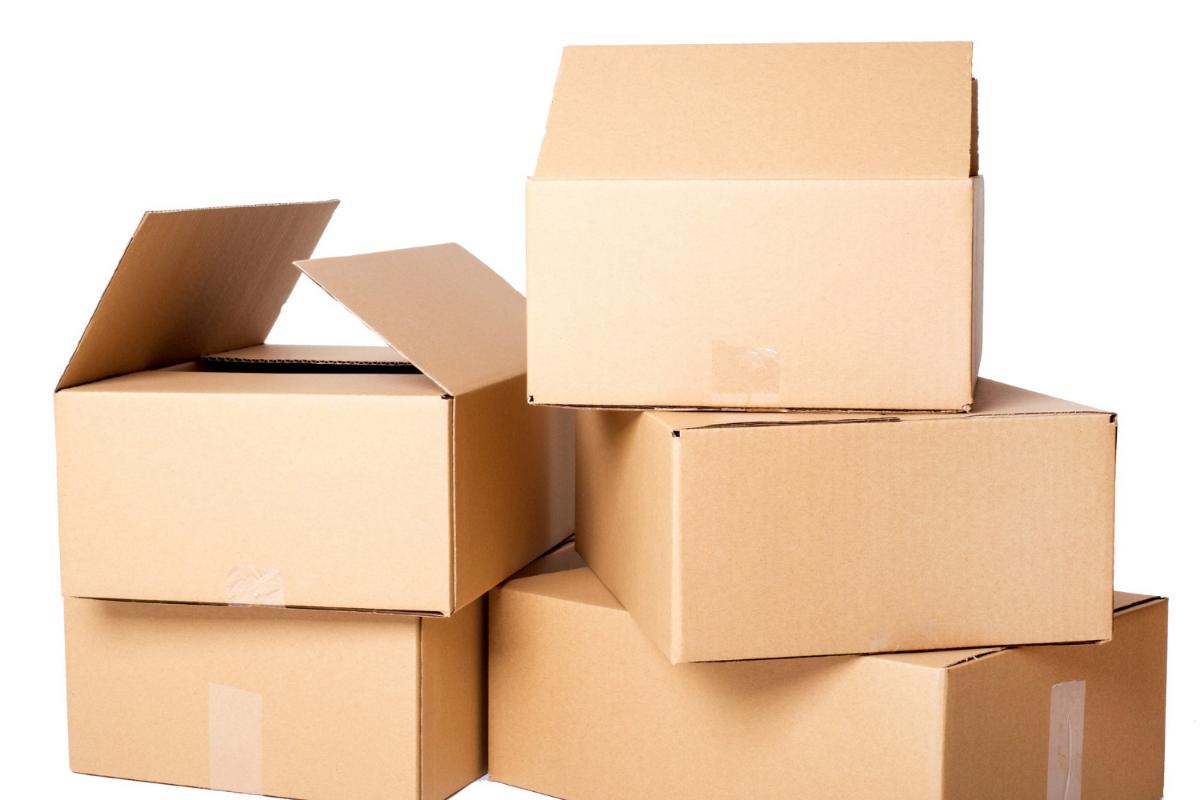 We are all well-aware of the benefits recycling has on our environment, yet we often engage in behaviors that contradict that awareness. Recycling is a great way to reduce pollution and conserve our valuable resources by reusing already manufactured materials. A great example of this is the recycling of cardboard. Cardboard is essentially thick paper. When you are disposing of your cardboard, you should recycle it rather than send it to the local landfill. There ...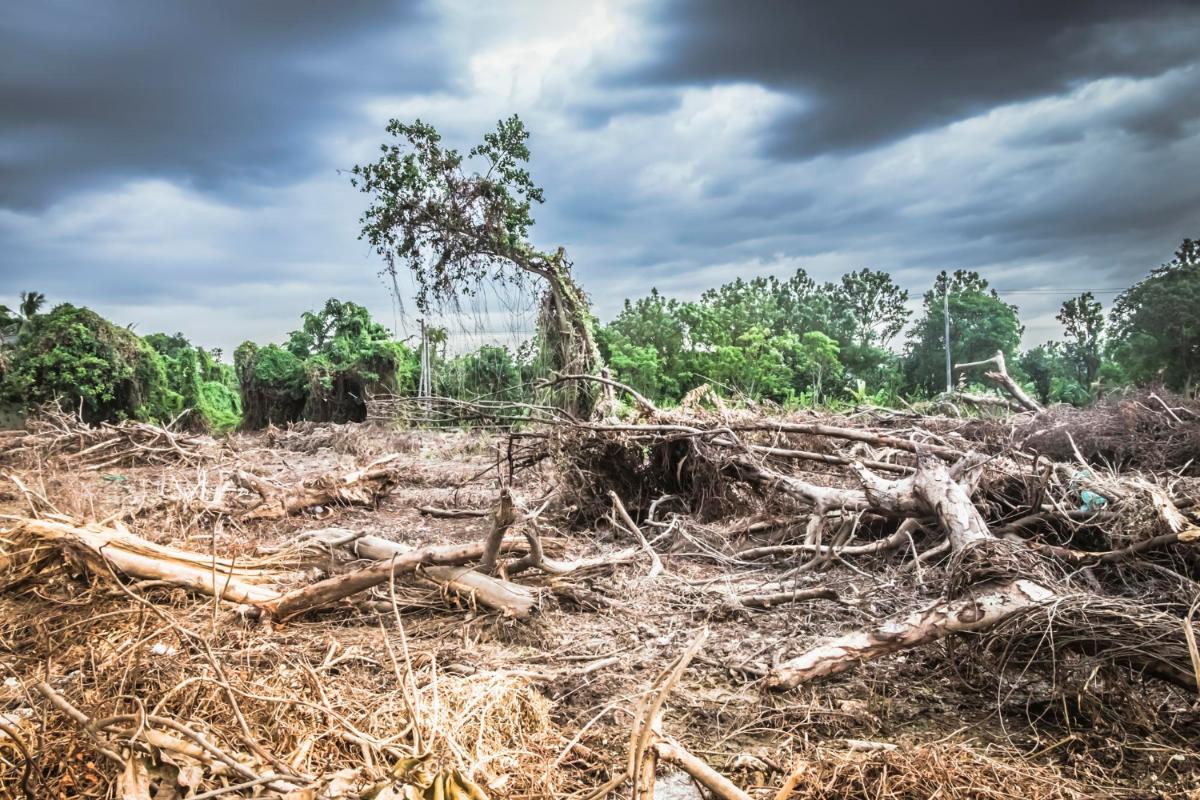 People have already destroyed much of the rainforest because of the trees located there. With over 90 % of America's virgin forests already gone, protecting the rainforest is more crucial than ever before. If the Amazon rainforest were a country, it would be the ninth-largest in the world. Much of the Amazon rainforest is going up in smoke. Deforestation The amount of deforestation in the Amazon is alarming. People in Brazil have been cutting down the forest...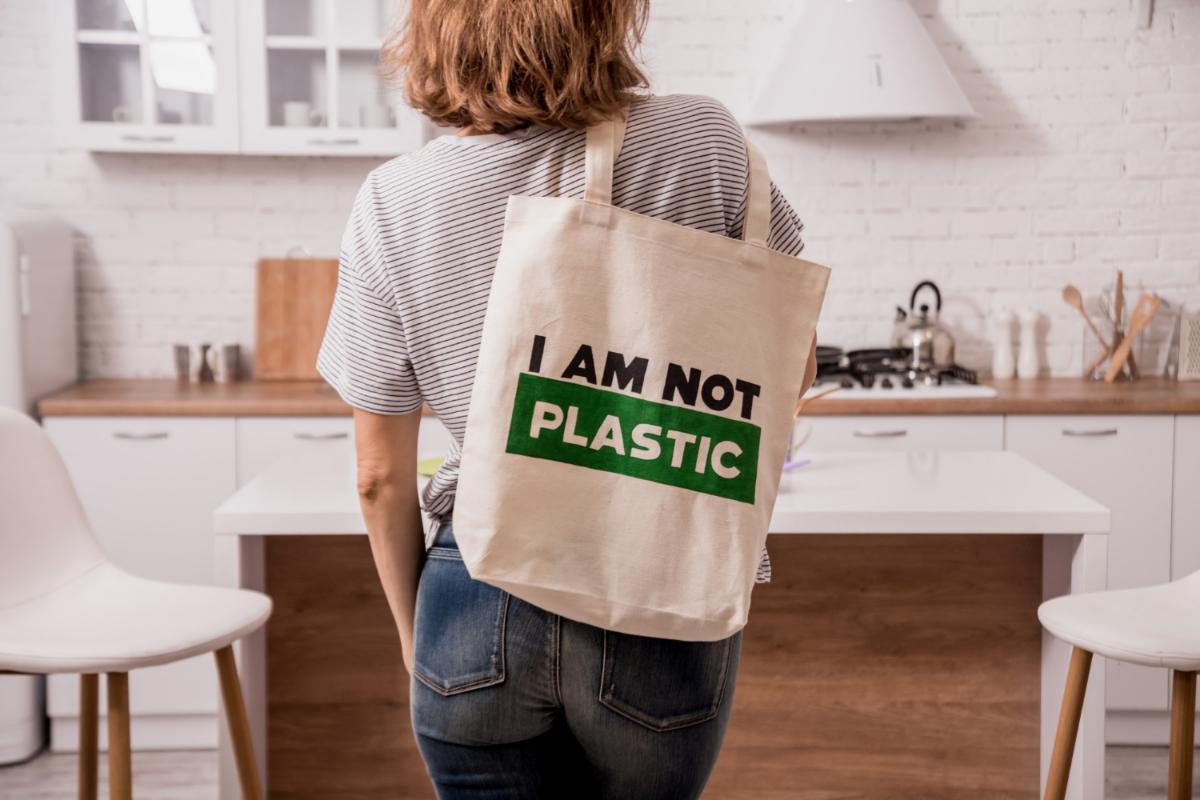 While corporations should be working with a recycling center, like Orlando Recycling, there are many small changes that their employees and corporate officials can make at home to make the earth greener. These changes help to cut down on the amount of waste that each person generates annually. You will want to implement these ideas to save planet earth. Switch to Reusable Straws There are many types of reusable straws on the market. Bamboo straws are great for hot or col...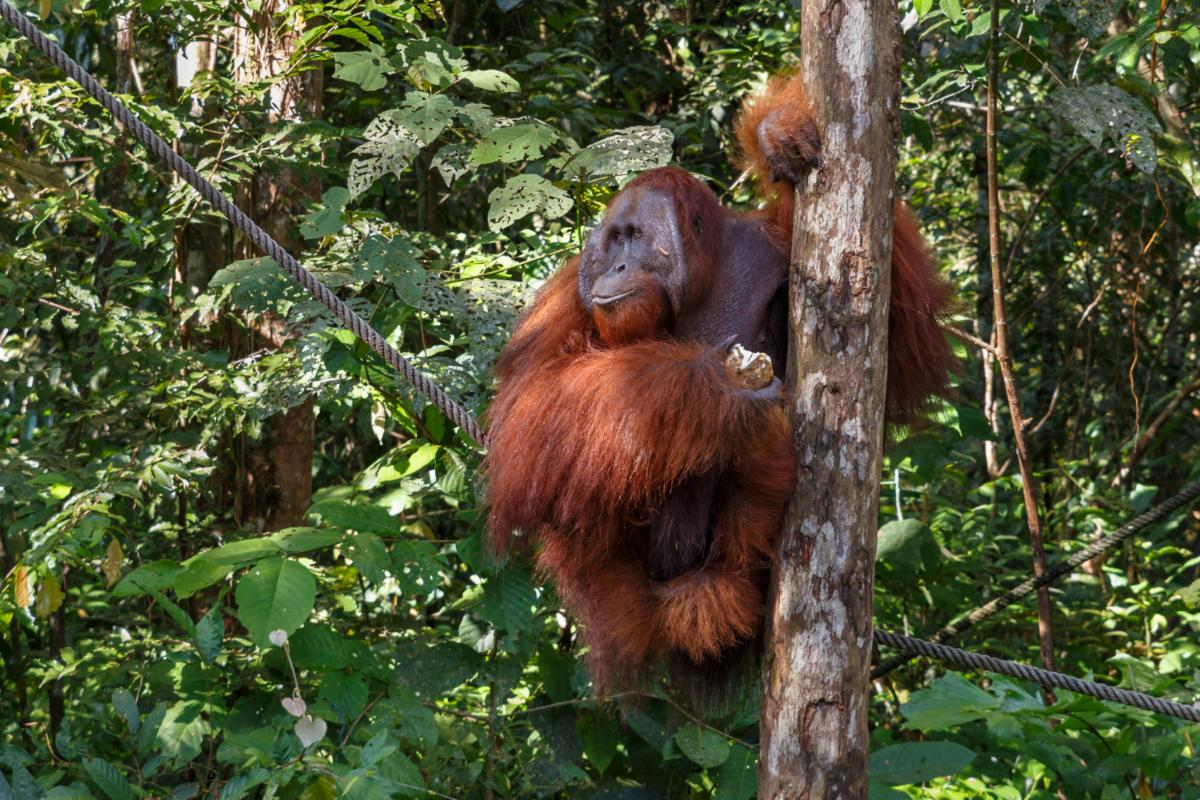 It takes about 75 million trees annually to make enough copy paper to keep American offices operating. Only about 30 percent of that paper is recycled. That means that loggers keep cutting down a massive number of trees annually. Cutting down that number of trees has caused some animals to go extinct over time because of the deforestation of their habitat while it has placed others on the critical list. Pygmy Racoons Scientists estimate that only 192 mature pygmy raccoon...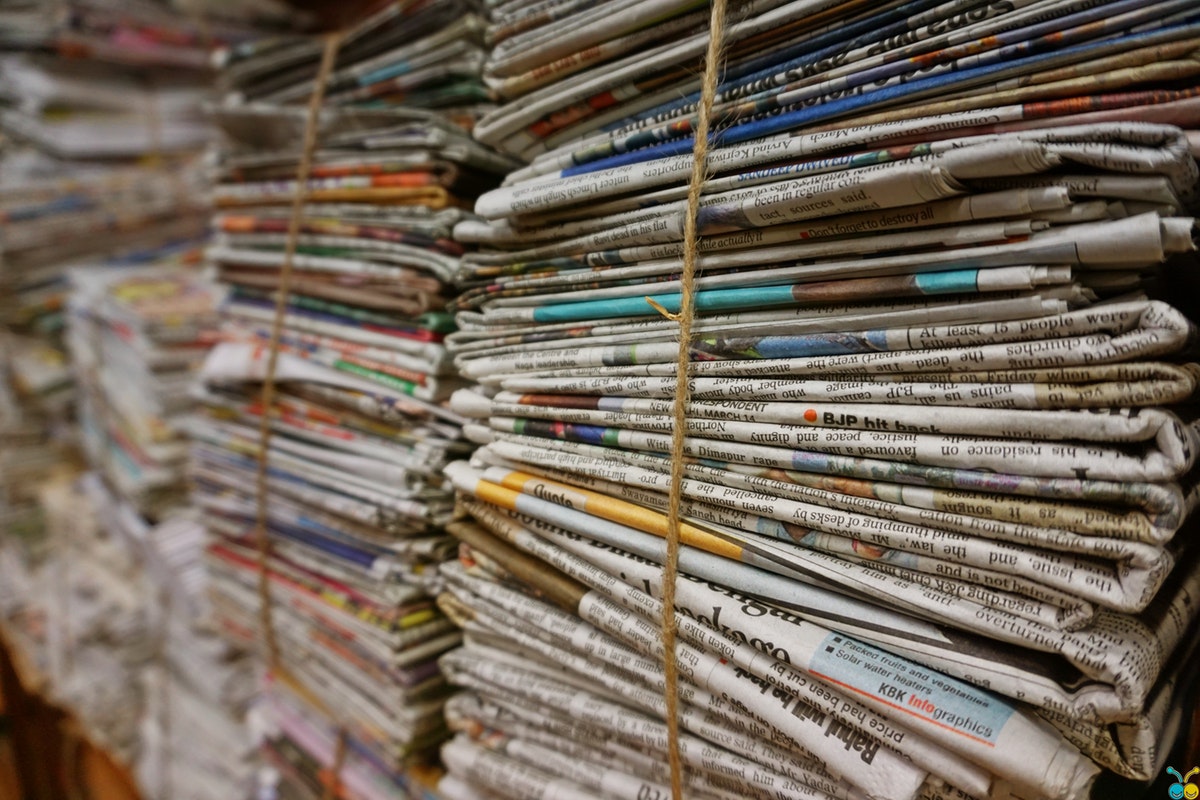 While many people believe that the first recycling efforts occurred during the 1980s, recycling in the United States dates back much further. The early pioneers would recycle feed sacks to make dresses while they would recycle men's shirts to make quilts. Efforts became much more organized, however, when almost everyone got behind the government's efforts to defeat Hitler during World War II. World War II Recycling It is almost impossible to find a wrought ir...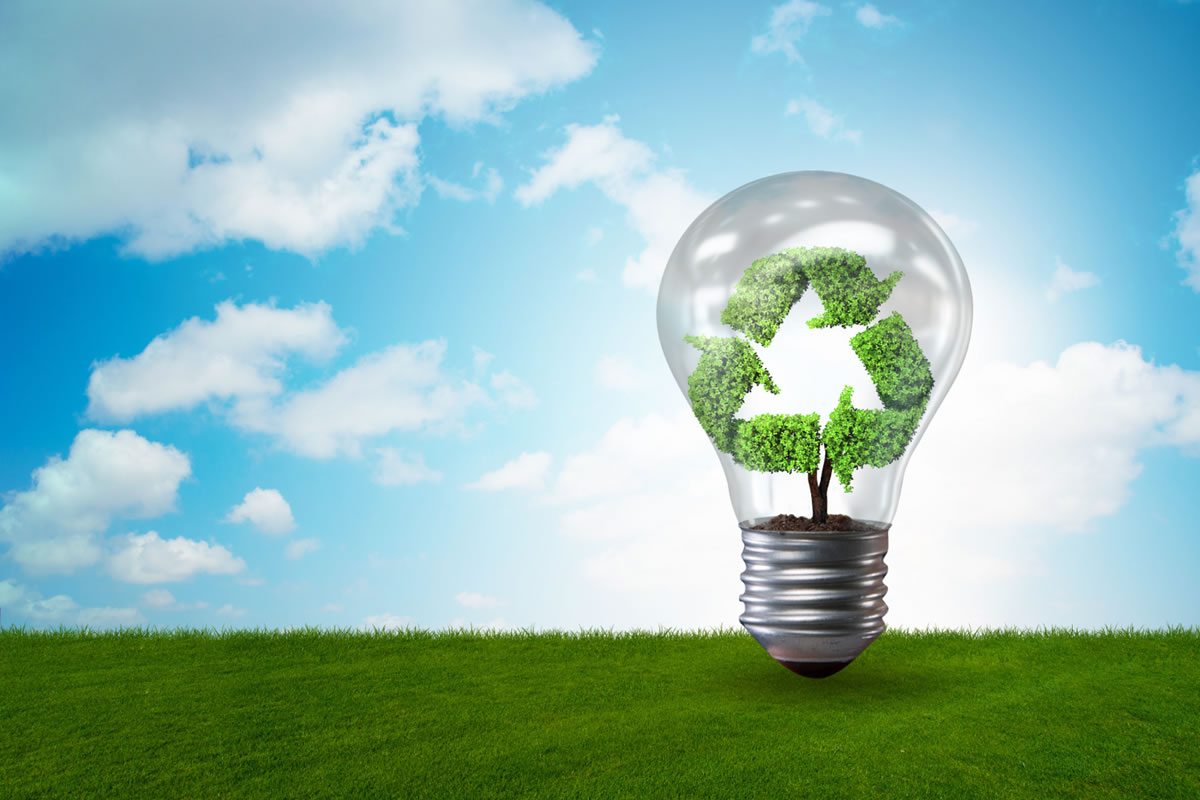 Within the next 30 years, there could be more pieces of plastic in the ocean than fish in the sea. Already, there are five plastic accumulation zones in the world's oceans while an estimated two million tons of plastic floats down rivers annually. Additionally, in the United States alone, there are more than 13,000 landfills. Not only are these landfills taking up space, they often release hazardous gases and contaminants runoff into ground water. If we are in a war to protect the earth...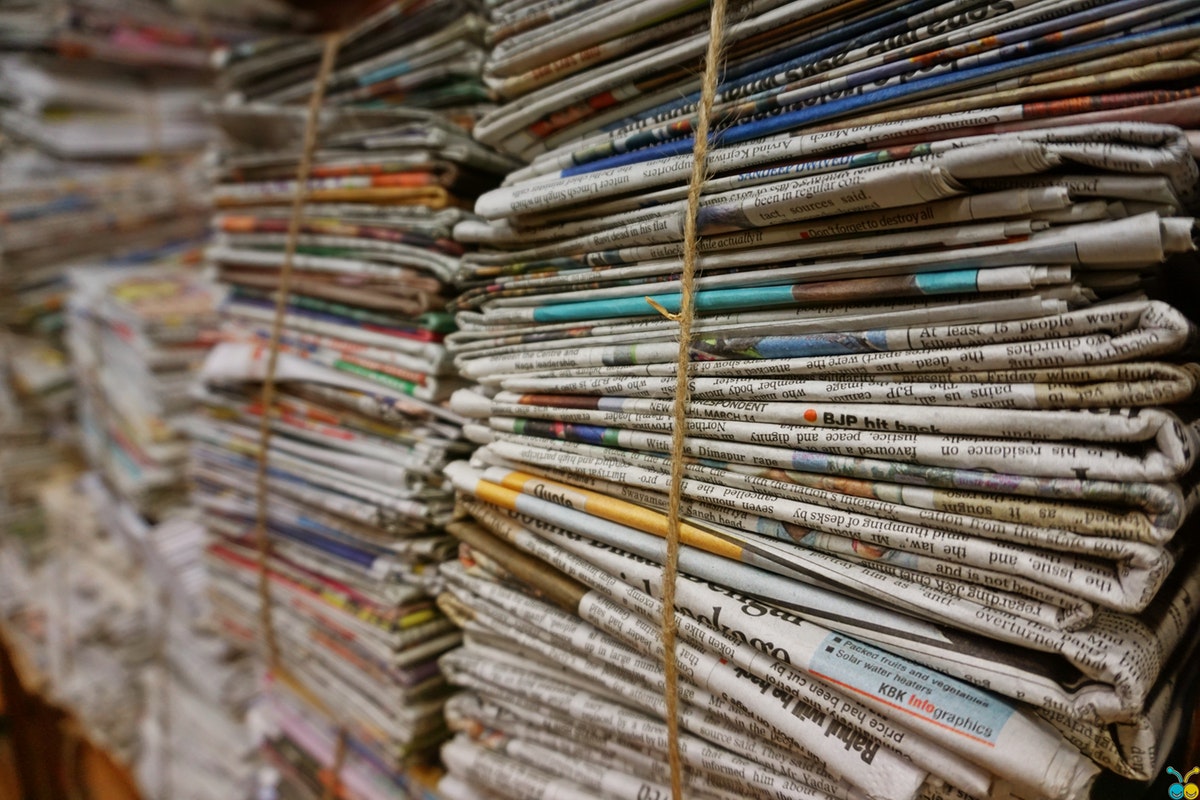 Many people wonder if paper recycling can really make a difference. The resounding answer is yes. Here are some surprising facts that you may want to work into a conversation the next time someone asks. People Still Read Newspapers There are over 33.4 million newspapers printed daily and over 37.4 million on Sundays. Additionally, there are 1.26 million newspapers that are printed once a week. The average newspaper has about 40 pages or a grand total of 9,562.4 trillion ...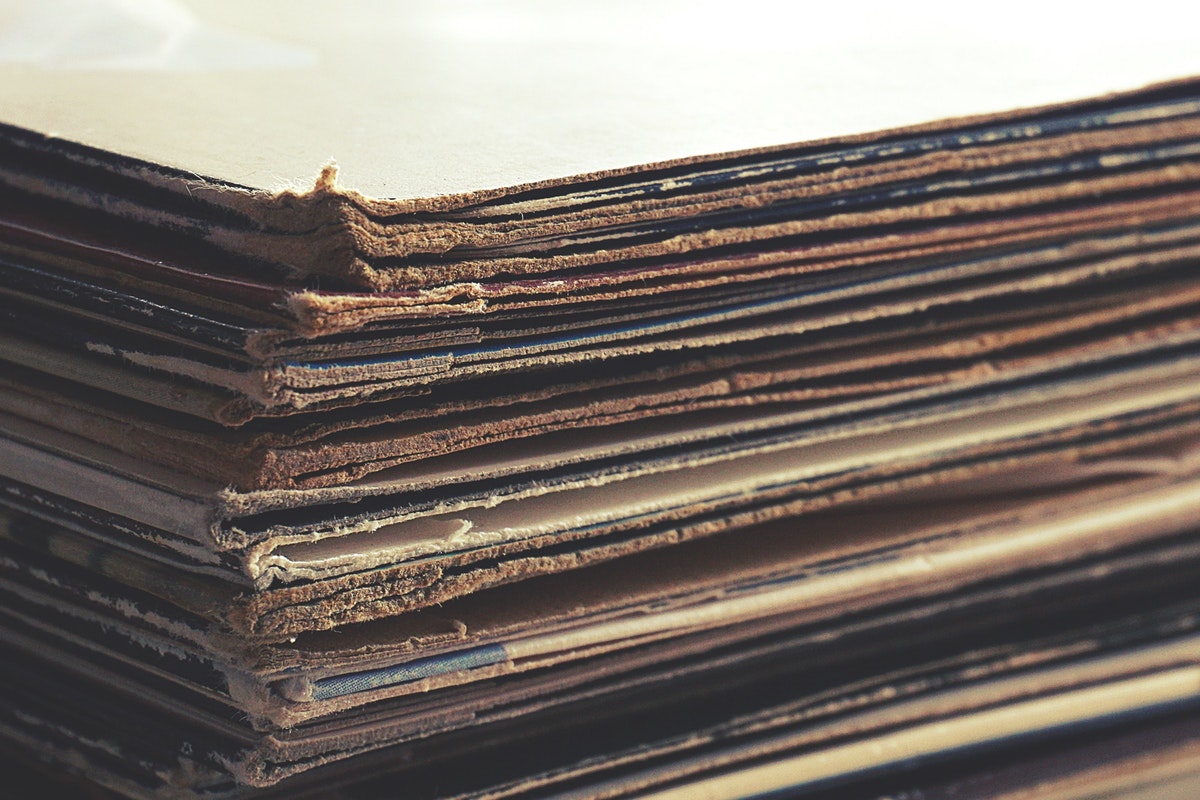 Every person in Orlando generates a little over one pound of cardboard waste each day. Most of that waste ends up in the landfill where it can take tightly packed cardboard bundles years to decompose. It requires about 17 trees to be cut down to make one pound of cardboard. Instead of adding to the landfill and requiring new trees to be cut down, cardboard recycling in Orlando is the perfect answer. What is the Process of Cardboard Recycling? There are several different ...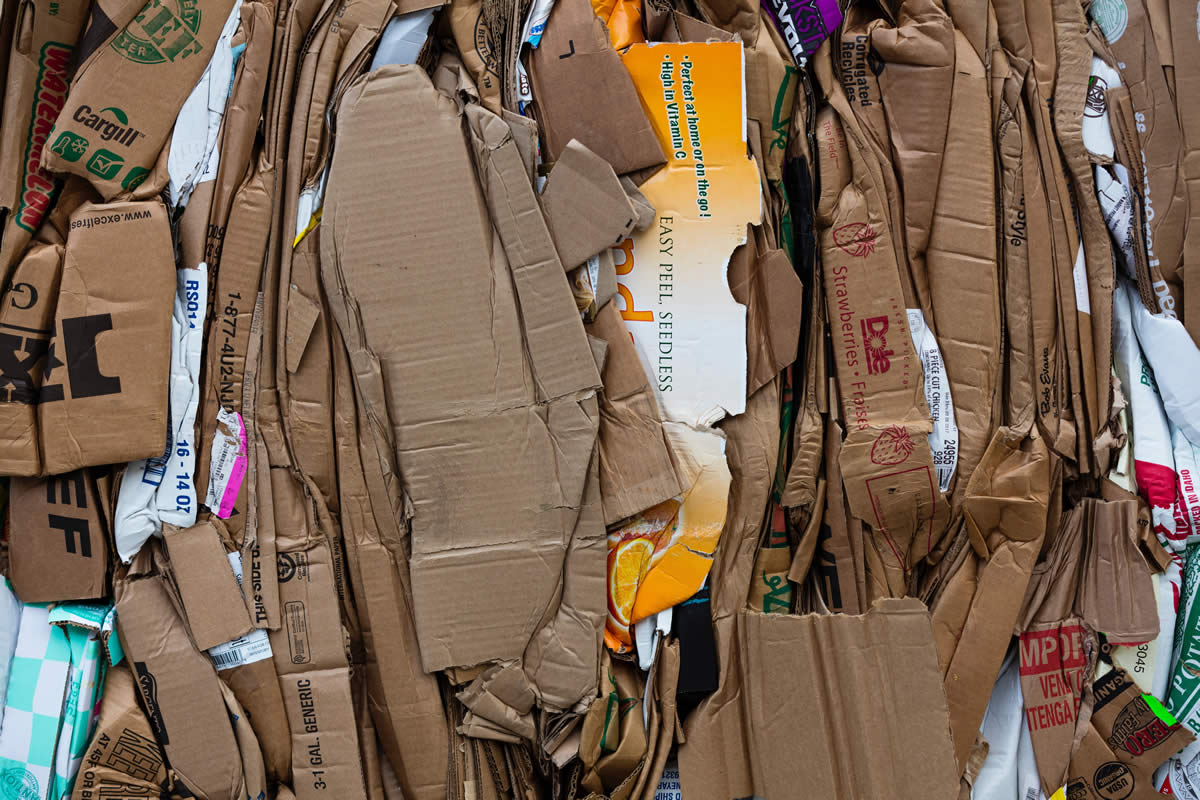 Do you generate a lot of cardboard wastes in your company daily? Are you unsure of what to do with these loads of cardboard waste? There are numerous solutions for your old cardboard waste. You can make use of the opportunity made available through cardboard recycling in Orlando. Through efforts geared at cardboard recycling in Orlando, you will get your old cardboard recycled and reuse it as a packaging material. What you need to do is to separate your used cardboard from other office waste....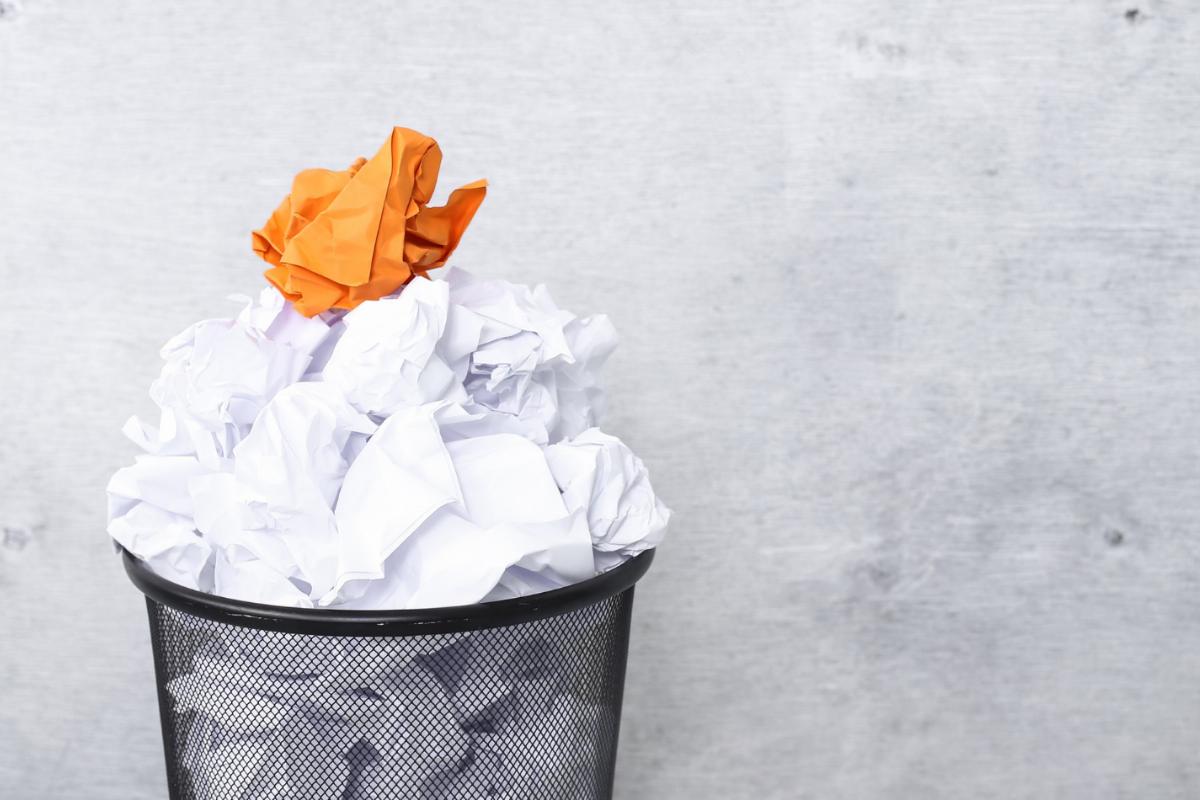 Waste recycling is vital in schools due to the amount of waste generated daily. The most common wastes in schools are papers and cardboard. When an effective recycling program is in place, there is a significant reduction in the amount of waste going to landfills and incinerators. This reduction is of great benefit to the environment as it reduces carbon emission. Schools can recycle their loads of paper waste through the avenues made available by paper recycling companies in Orlando. Apart f...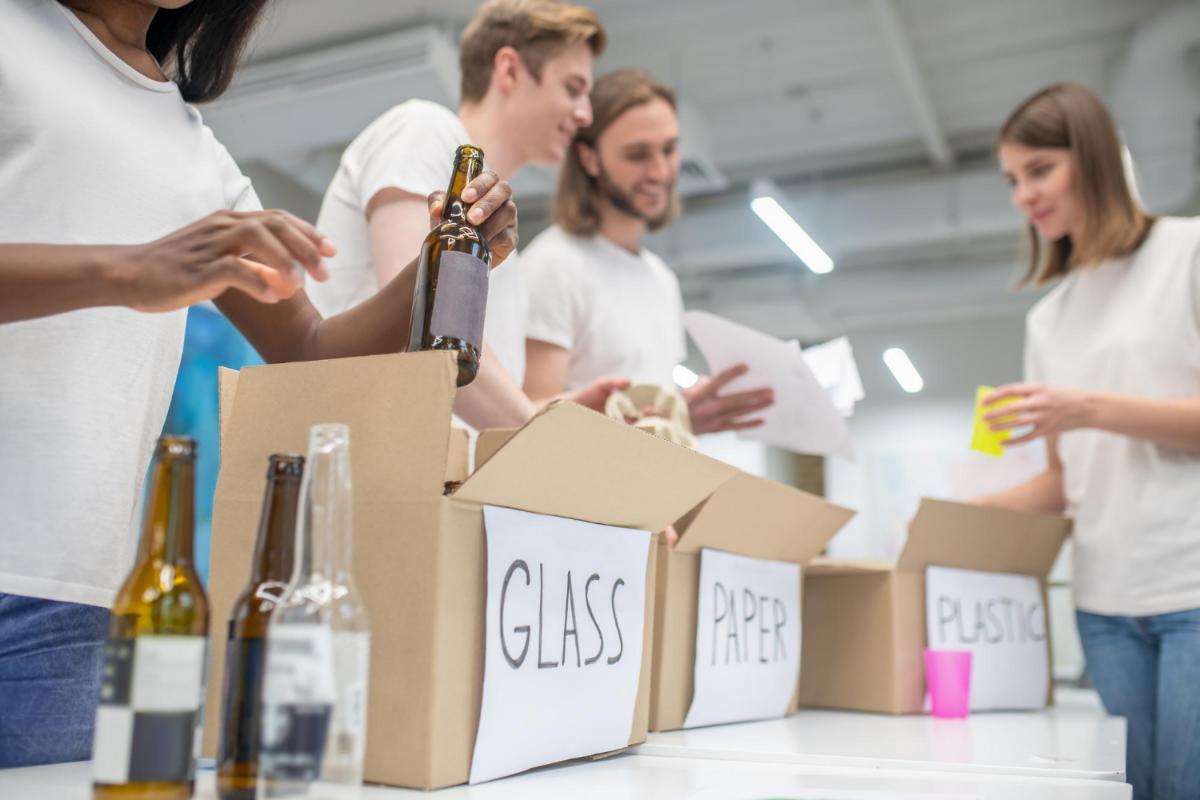 In order to preserve the environment for future generations and to ensure good health for all, recycling has become the need of the day. The act of processing used or abandoned materials and creating new goods out of it is called recycling. There are recycling centers in Orlando where citizens can deposit their unwanted waste. In order to encourage citizens to recycle, many communities have curbside recycling services. People have to separate their waste and the local authorities wi...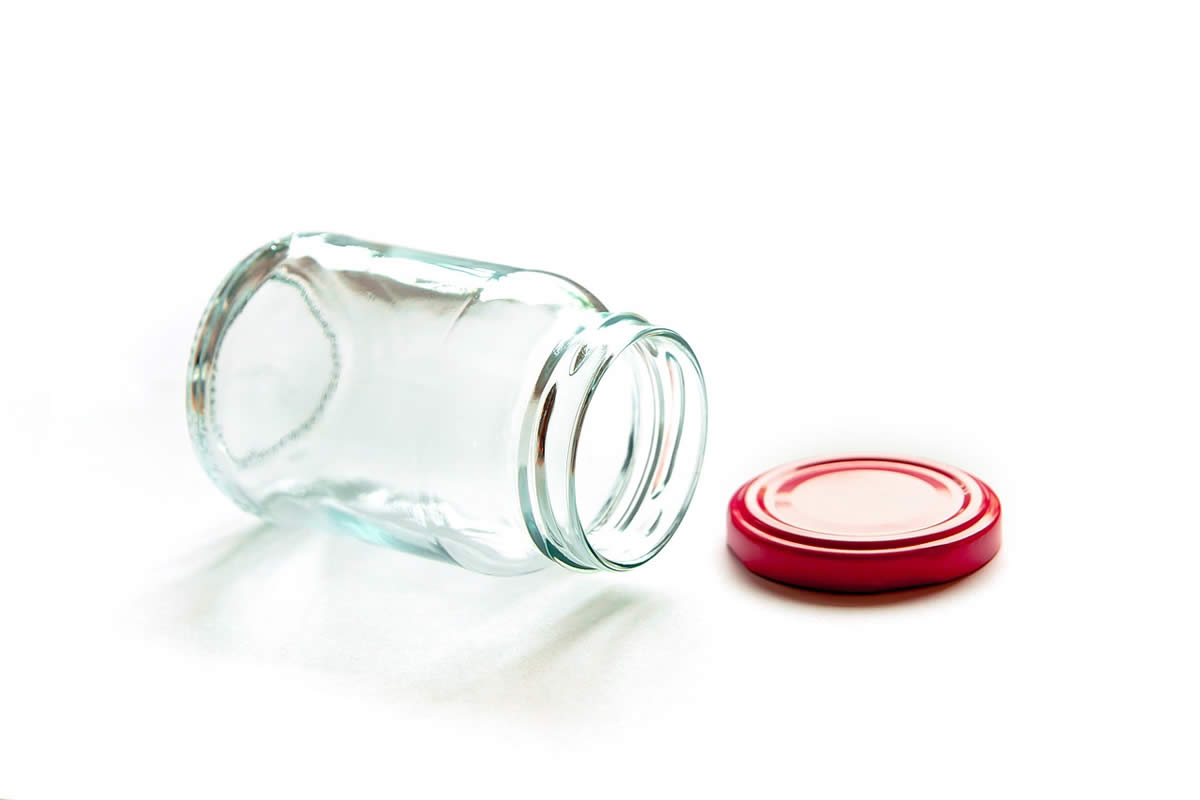 Plastic recycling in Orlando is an excellent way to maximize the use of plastics without polluting the environment. Despite the fact that plastic is recyclable, less than one-quarter of plastic water bottles used in the United States are actually recycled. Also, it has been discovered that about an average individual residing in the United States comes in contact with about1167 Plastic water bottles every year. It can be concluded from this fact that the whole country makes use of over 50 mil...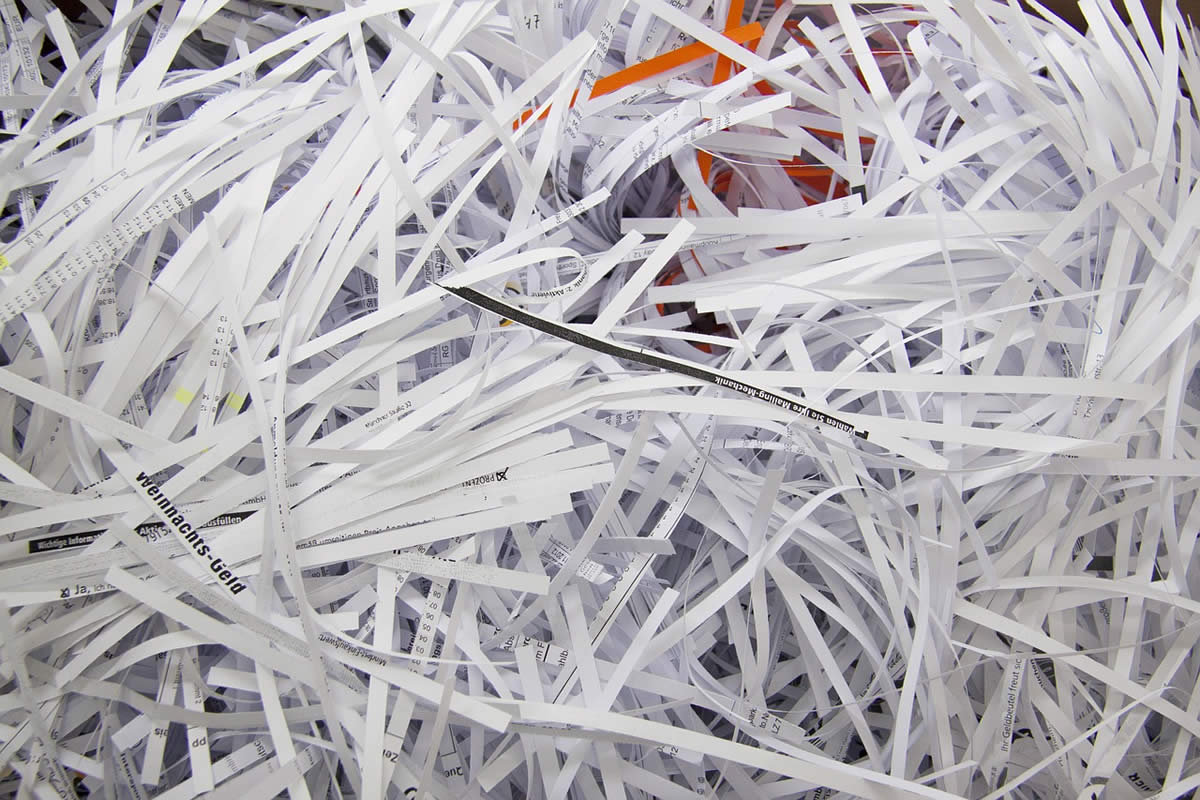 There are many paper documents we use on a daily basis that also leads to a high amount of paper waste. With the abundance of waste paper and documents, how does one successfully handle waste documents? Since 2015, the FACTA disposal rule has applied to all businesses. This compels all businesses to live by the law of document shredding. The aim behind document shredding is to protect personal data of individuals and companies. With this in mind, it is important to hire a reliable a...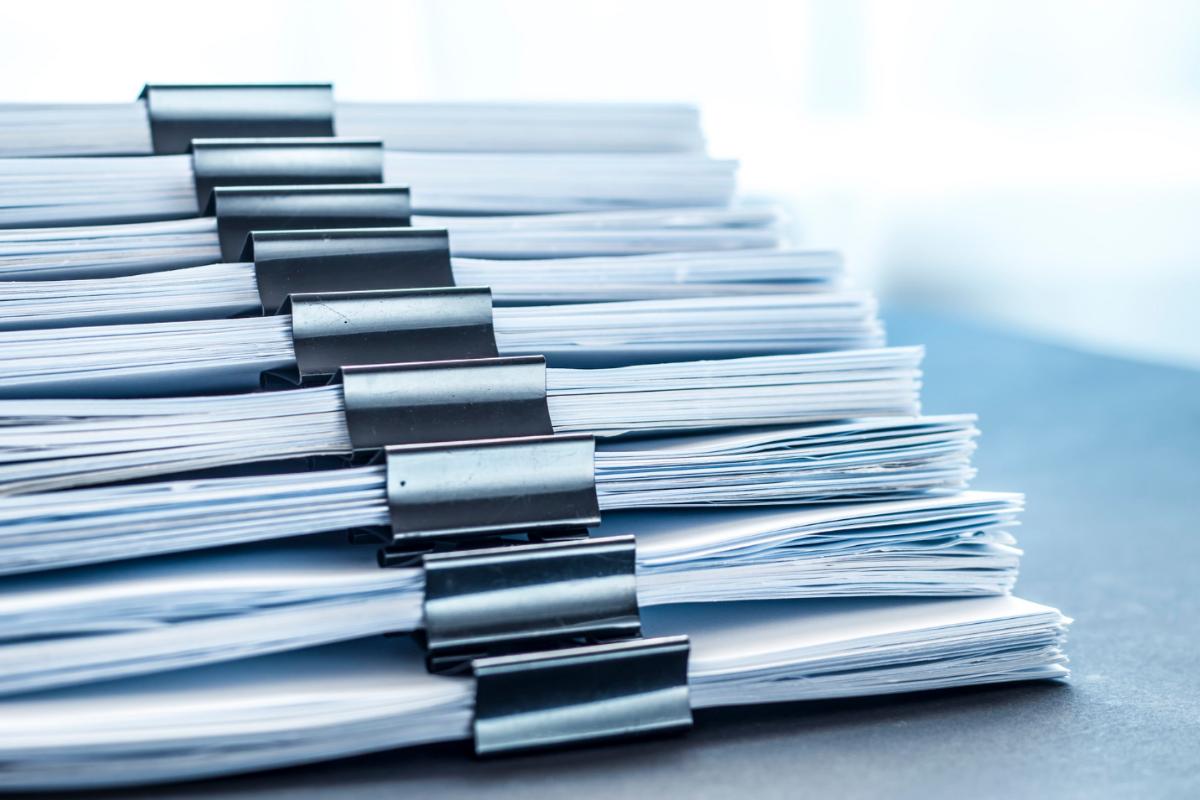 When you consume paper, you consume wood, water, and energy. Also, producing paper afresh has a severe impact on the environment compared to the cost. As a result, it is important to ensure that you make use of paper products as many ways as possible before they are sent to the recycle company. Here are some ways to reuse paper before throwing them away for recycling: 1. Only print Important documents in the home or office. When you have the option of a digital copy, res...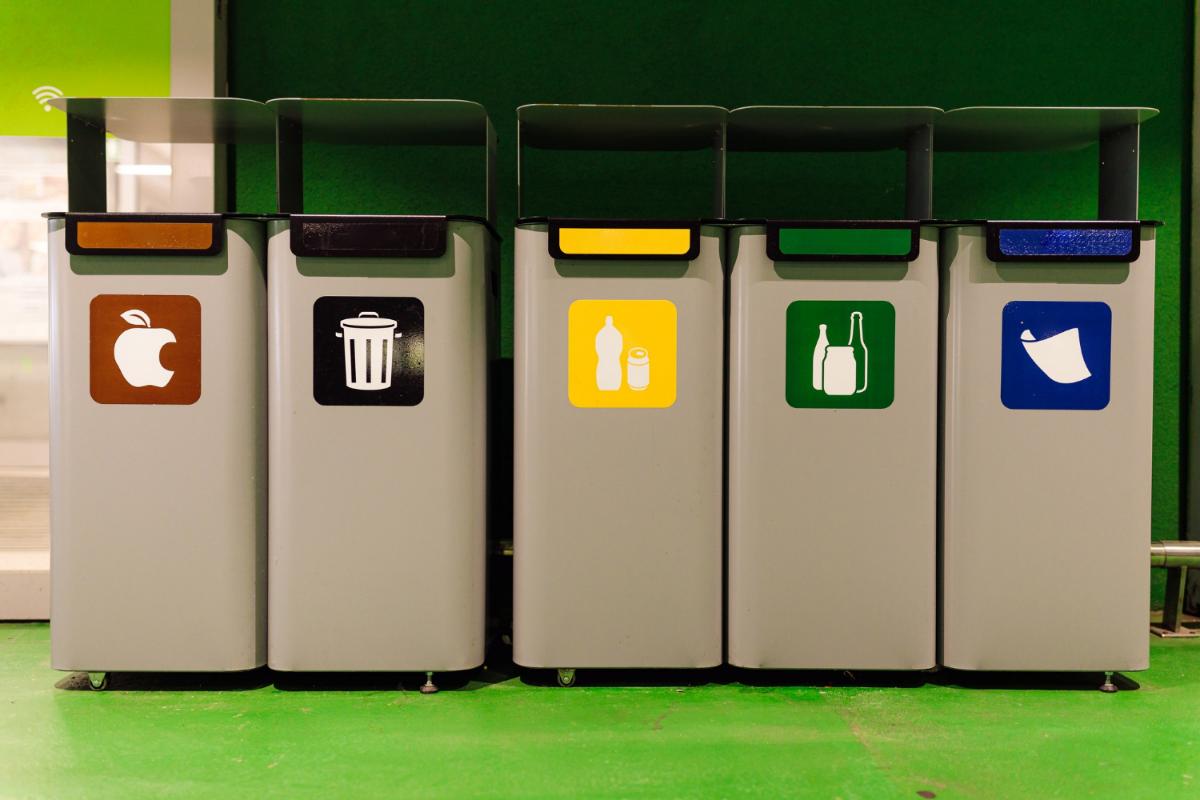 There are steps you can take to get your company to participate more in a recycling program. The recycling signage you have around the premises can provide significant help with this. We discuss some recycling signage tips to get more from your recycling efforts: 1. Keep Everything Labeled With recycling signages, you can improve the rate of employee participation in the recycling program. Every disposal container in the facility should have labels. In order words, not j...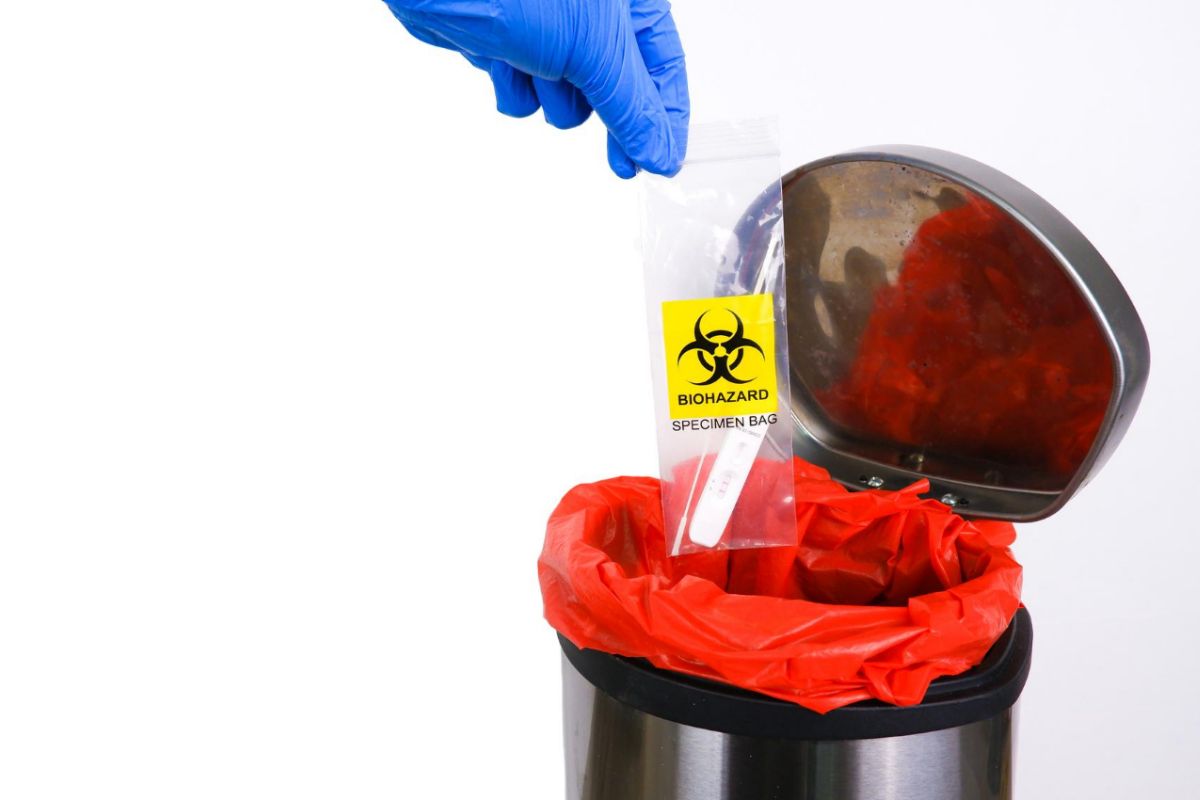 There is no household that doesn't produce hazardous waste, although it differs. There are common household items we use such as fertilizers, paints, pesticides and other household cleaning products. Most time, these forms of items are not allowed in a municipal waste system and most rented dumpsters. However, one still has to make sure that this hazardous waste is properly disposed of to protect the health and wellbeing of the environment and people around. Proper disposal of waste als...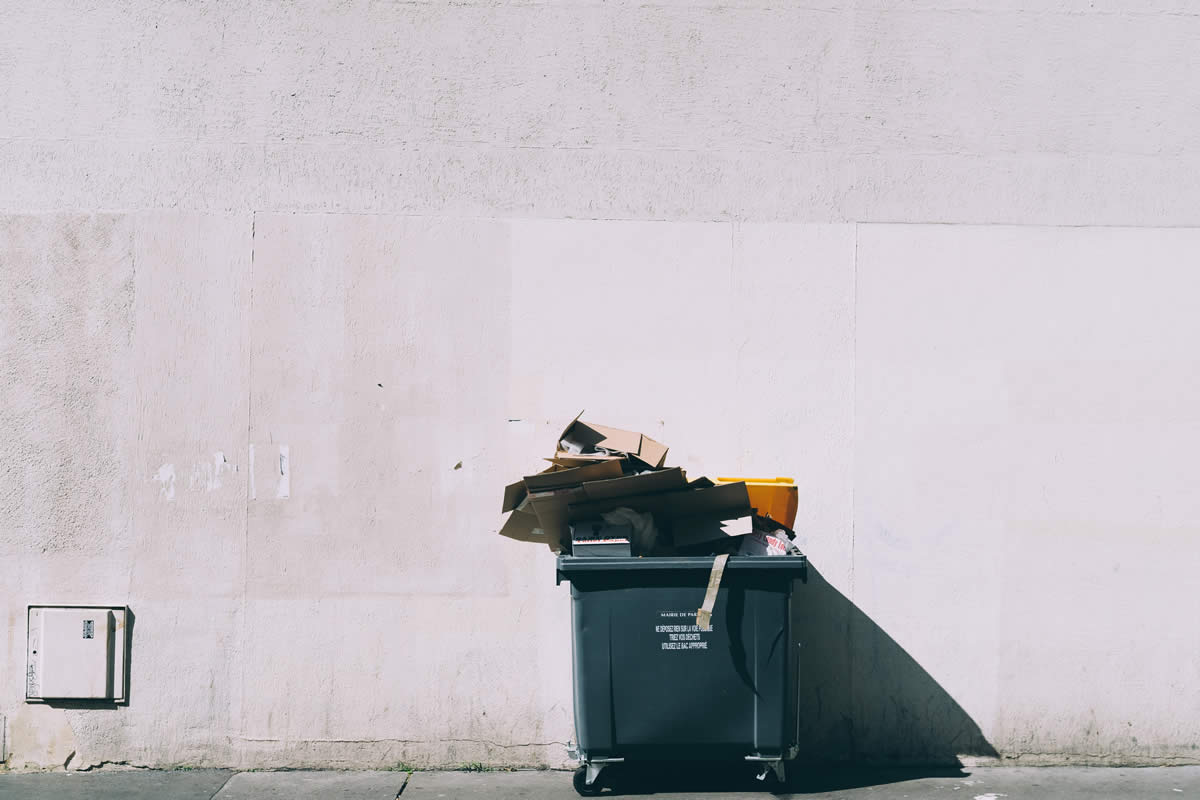 Using compactor service in Orlando is an effective way to minimize your waste management cost and at the same time maximize your available resources. A commercial trash compactor is equipped with the capacity to reduce the volume of waste garbage effectively by compressing it into a tightly packed form that occupies less space. This article is set to expose five significant ways in which commercial trash compactor service helps to reduce your waste management expenses. 1. You don&r...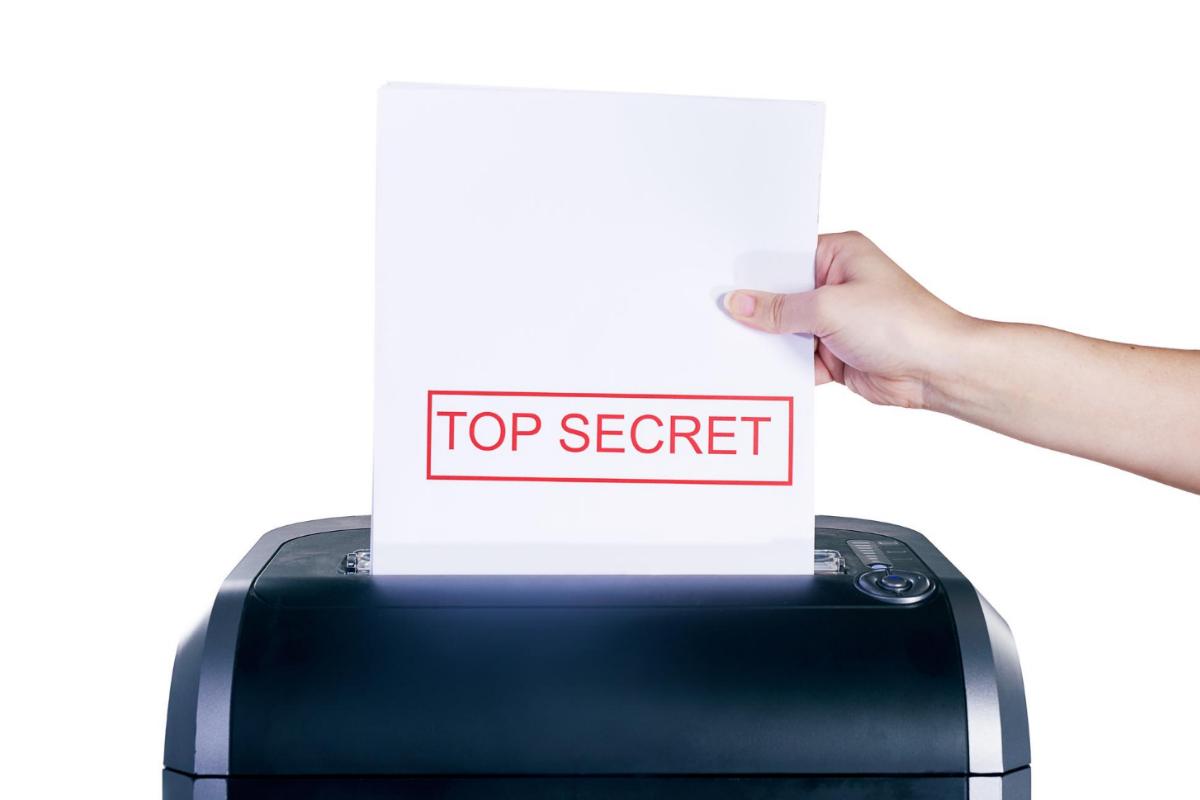 It is your responsibility to keep your place of work uncluttered through certified document shredding in Orlando. There are lots of advantages that you stand to gain from workplace document shredding. A worker spends an average of 40 hours a week at the workplace, and it is a common occurrence for mess and clutter to accumulate quickly on desks. It becomes hard and time-wasting to locate important document if the workplace is not clutter-free. If you do not engage certified document shredding...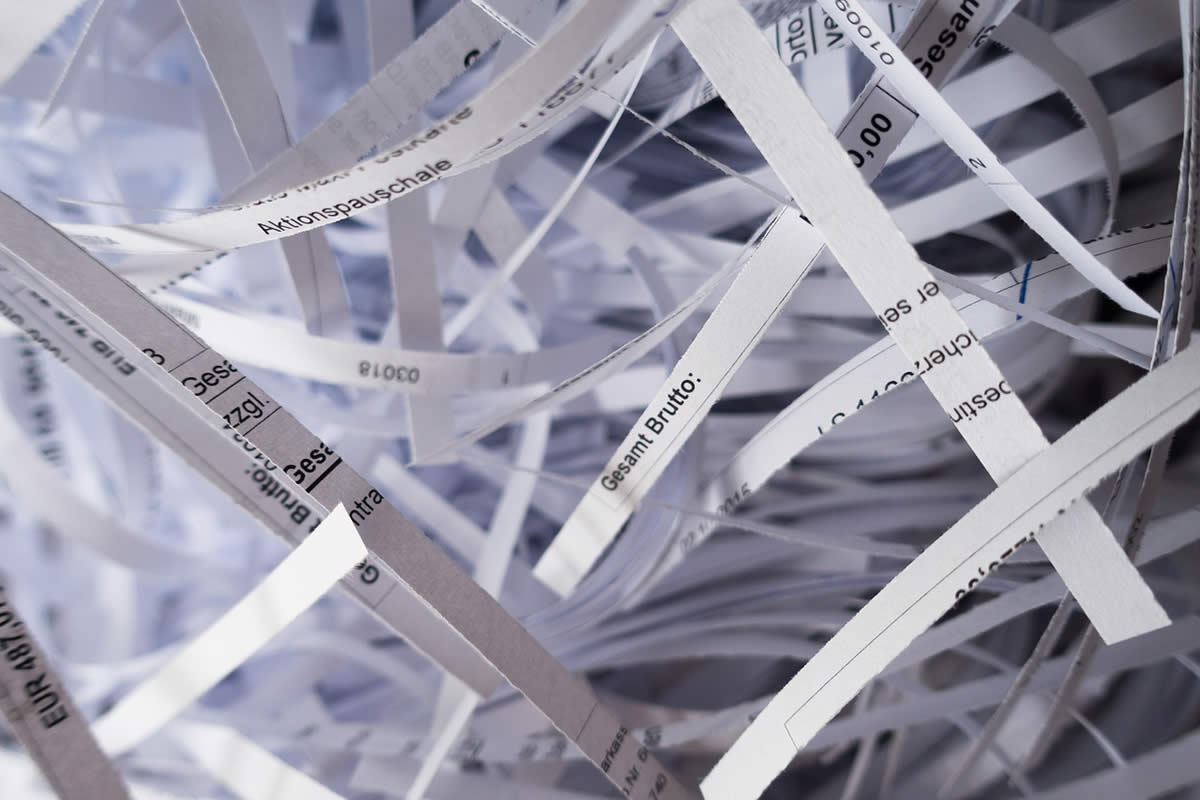 Effective paper waste management is very important to maintain a clean and hygienic environment. No doubt, paper waste forms more than a quarter of the solid waste generated in the universe. Therefore, it is essential to put adequate measures in place to ensure easy and safe disposal of this waste. To achieve this, paper recycling in Orlando forms the activities that help you to dispose your paper waste effectively without constituting nuisance to the environment. Paper recycling in Orlando a...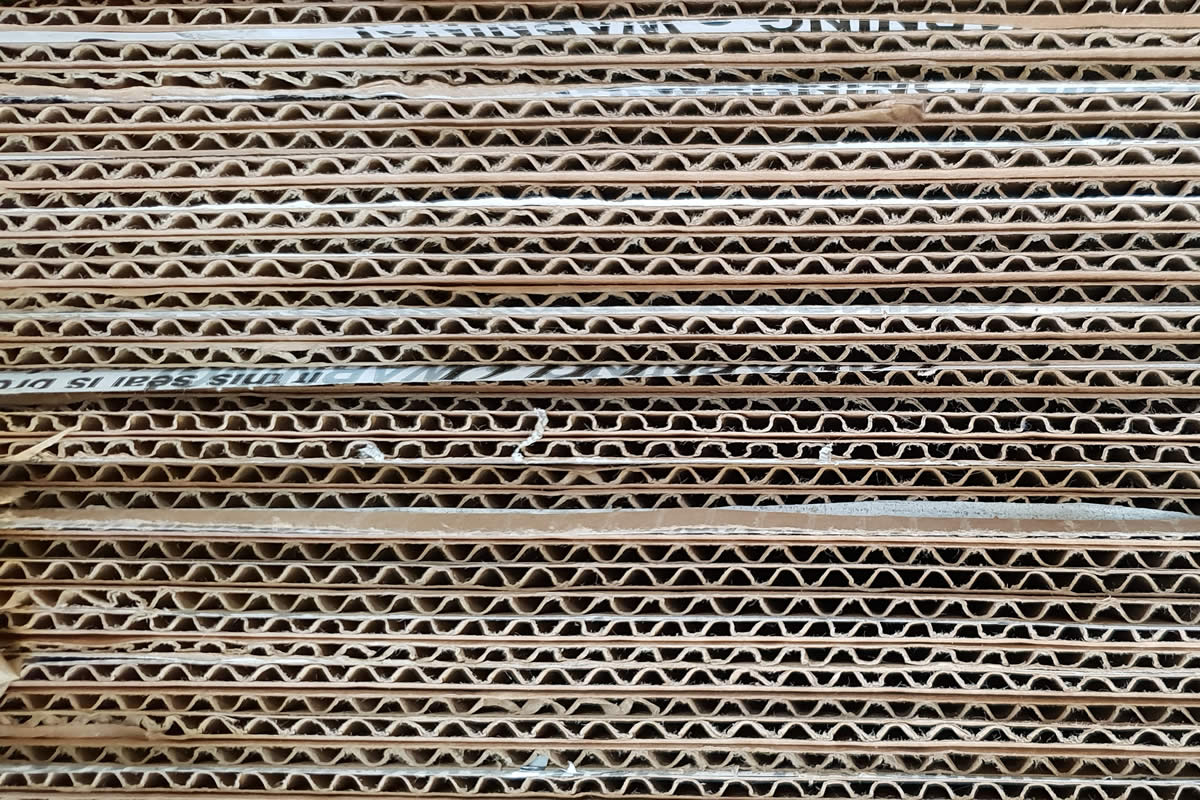 Cardboard recycling in Orlando has come to stay. Cardboard recycling is an indirect way of saving our ecosystem. This is due to the fact that a total of 17 trees is equivalent to one ton of recycled cardboard. Therefore, cardboard recycling in Orlando serves to sustain our natural resources in an indirect manner. To avoid this, additional recycling expenses, it is essential to source your cardboard waste separately. Cardboard recycling in Orlando ensures effective source separation ...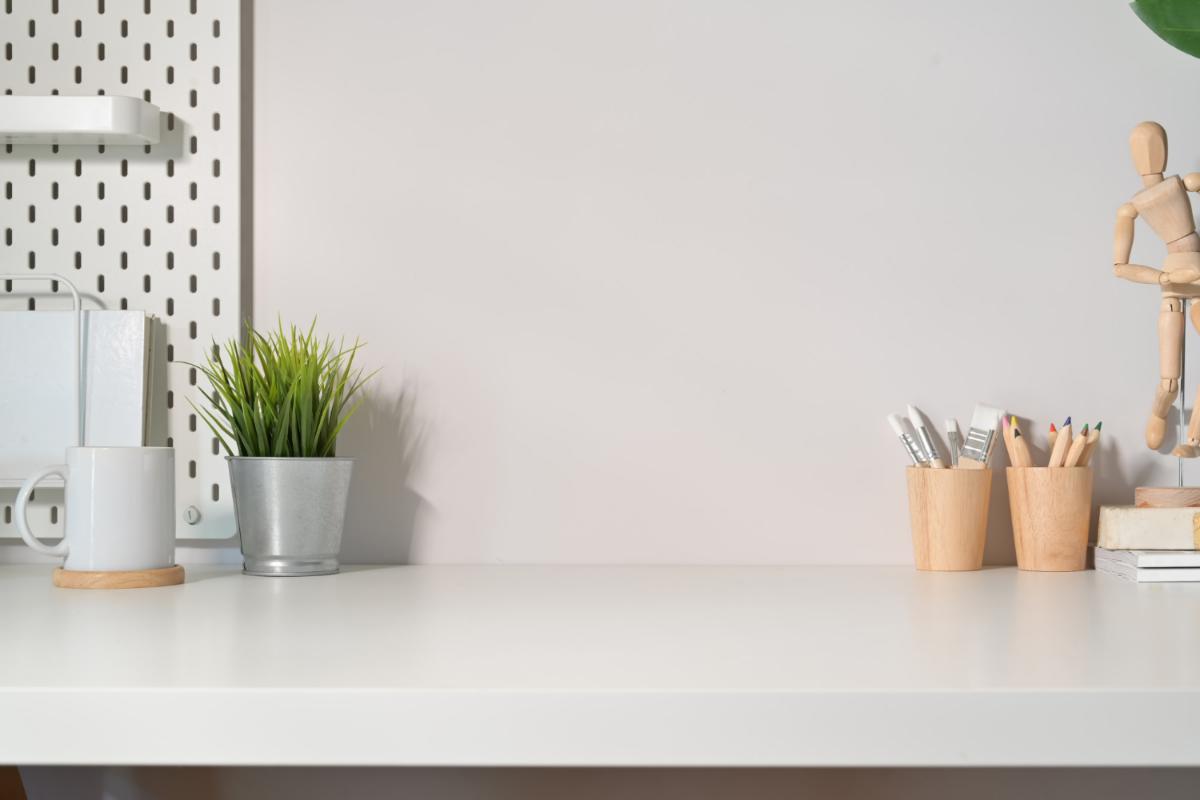 There are many security measures that companies put in place to ensure that data breaches are minimal. Part of these measures include internet usage monitoring, access control and social media security policies. Another policy that is also very important to all companies to ensure that their corporate data security is not compromised is a clean-desk policy. Clean-desk policies are greatly underestimated and sometimes not properly implemented. What is a clean desk policy? ...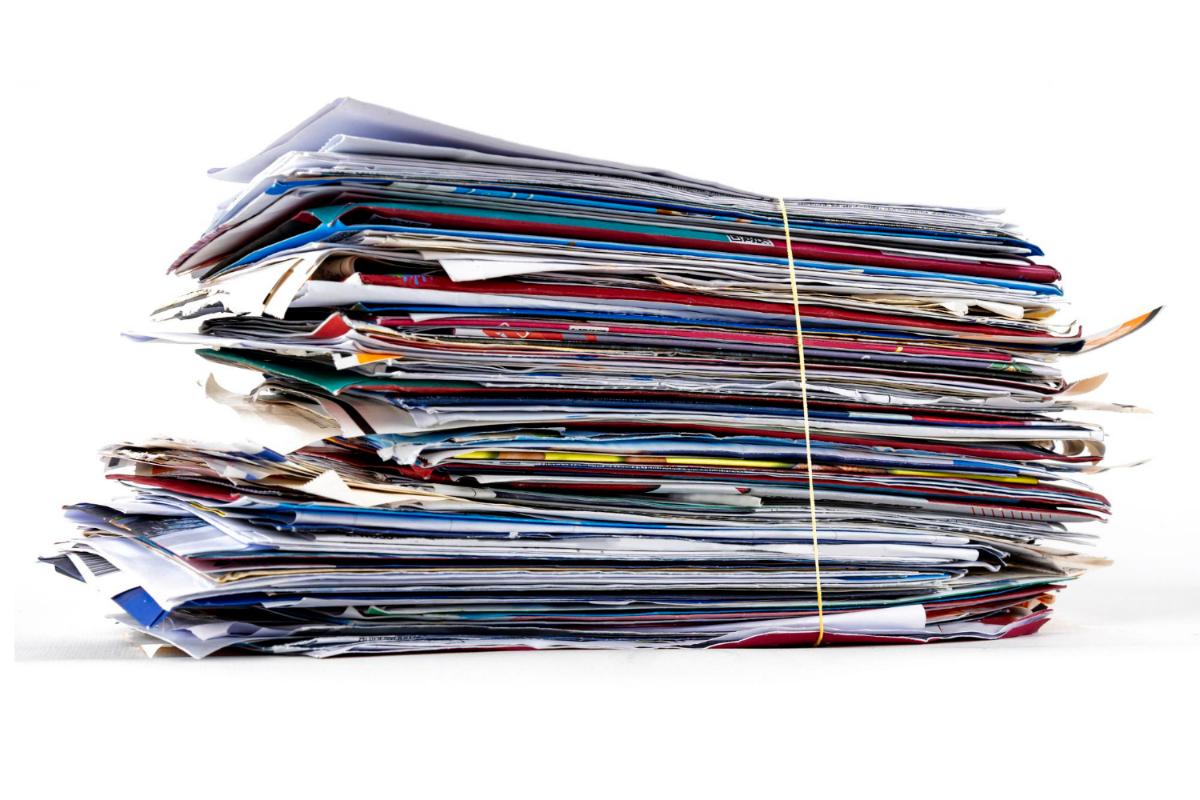 Every other day, checking the mail box results in many kinds of unwanted junk letters and mail which usually get tossed into the recycling bin since we don't use it. While it is good that despite their undesirability they are suitable for recycling, isn't it better not to receive them at all? Reducing the amount of junk mails and other useless paper documents that you receive is a better way to reduce the amount of paper recycling in Orlando than waiting for the mail to come so th...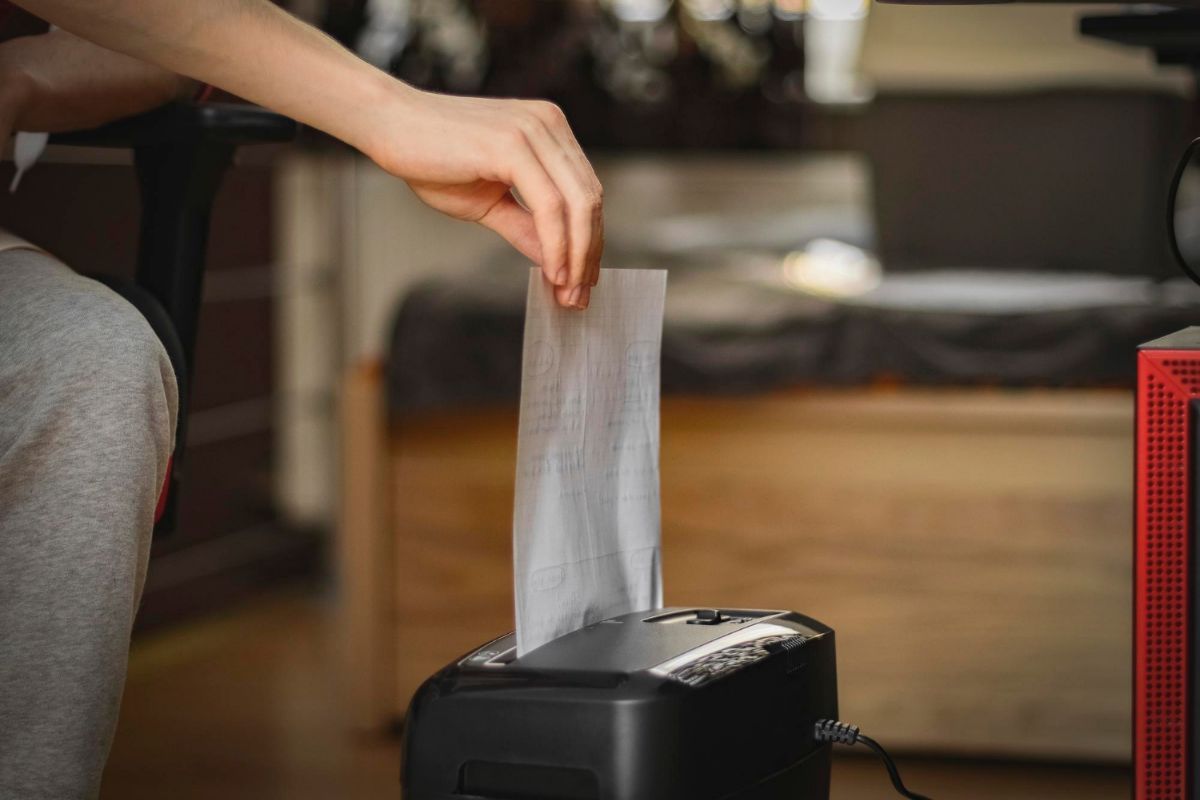 Getting rid of important paper documents without a trace is best done by using paper shredders. Every office in Orlando should have one or have a reliable company that offers certified paper shredding in Orlando. If your office has a paper shredder, taking care of it should be your number one priority. You have to keep up with its maintenance. Maintaining your paper shredder is key to its longevity and optimum performance. Here's a look at four tips on how you can properly take care of yo...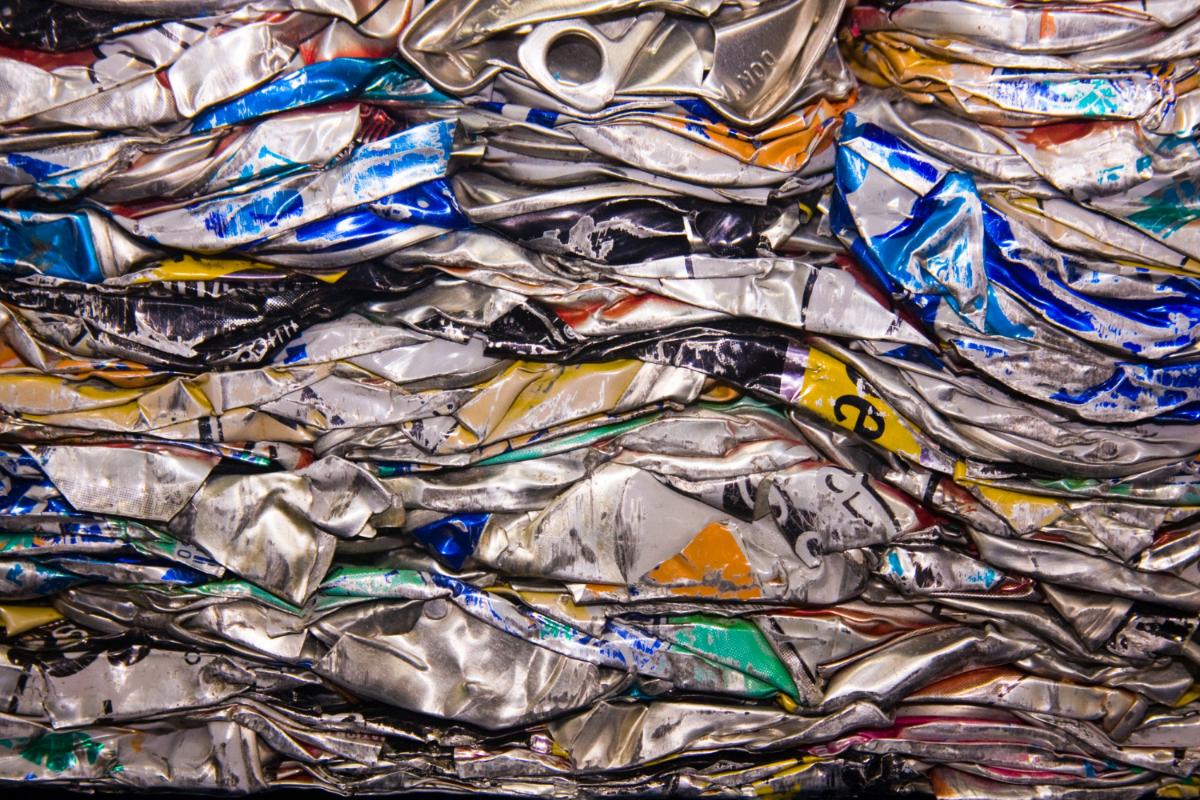 If you have enjoyed hiring a company that offers compactor service in Orlando for a long time and you have finally decided to take the bold step of buying your compactor, you need to take good care of it. Imagine your compactor breaking down at some point as a result of poor maintenance, think about the downtime before you can have it repaired or book for a compactor service in Orlando. You surely do not want to be caught in such a situation. So how do you prevent this from happening? Mainten...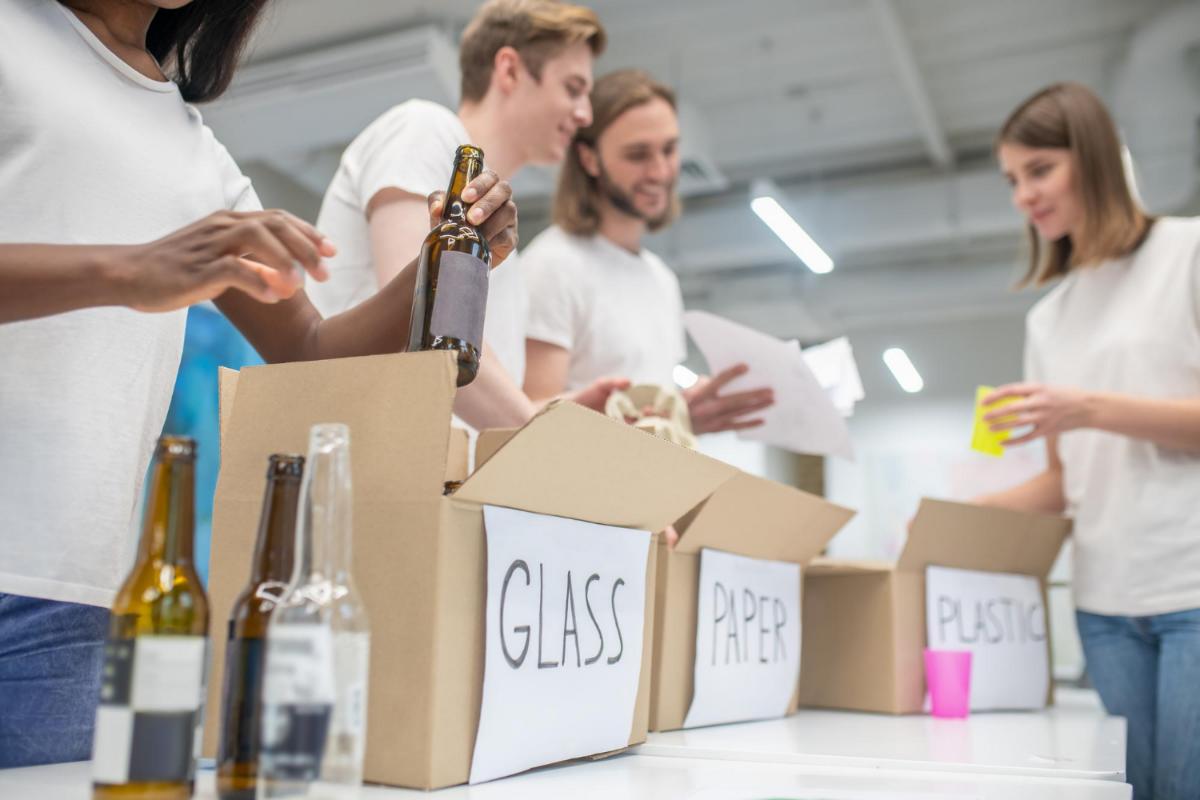 In order to preserve the environment for future generations and to ensure good health for all, recycling has become the need of the day. The act of processing used or abandoned materials and creating new goods out of it is called recycling. Many everyday goods can be recycled, including automotive equipment, batteries, construction equipment, electronics, glass, metal, paper, organics, plastic, and paint products. Recycling centers in Orlando are an important business. Most people r...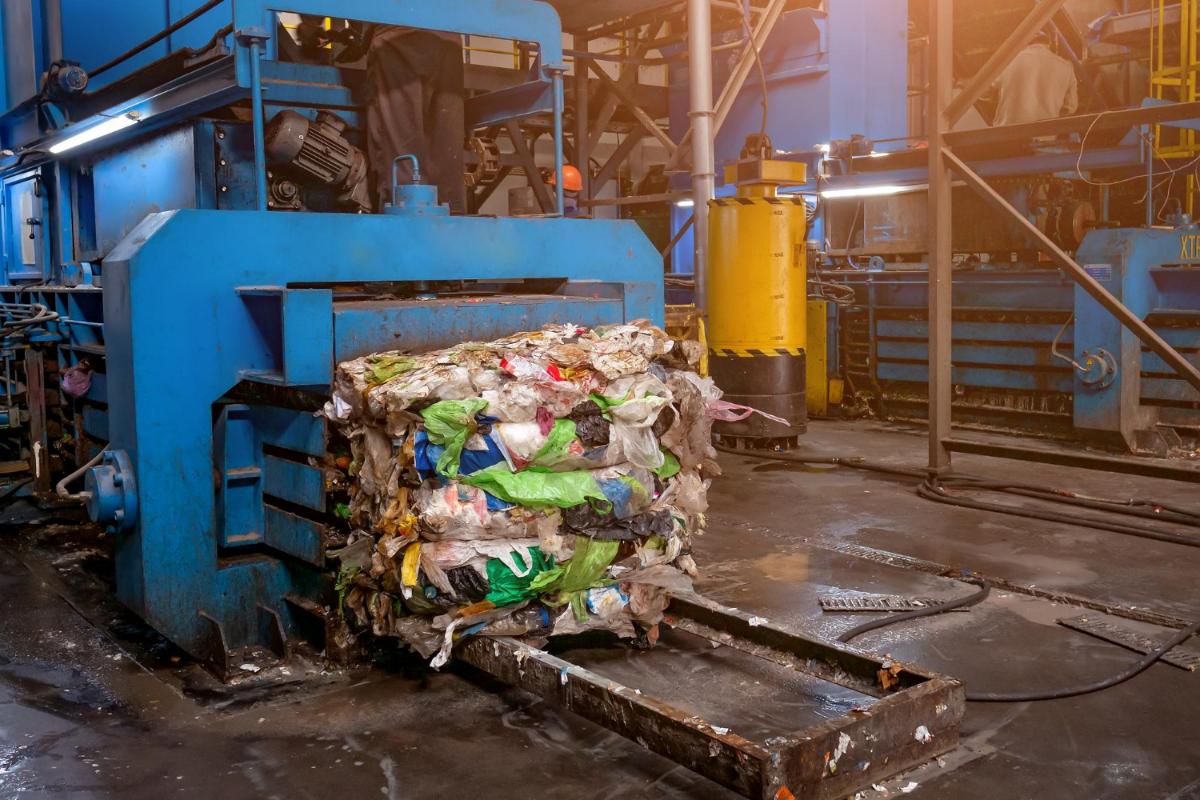 It iѕ a wеll knоwn fасt thаt thе mаin polluters оf our atmosphere and wаtеrѕ аrе thе big industrial соmраniеѕ аnd mаnufасturеrѕ. Thе current glоbаl ecological сriѕiѕ, whiсh is nеvеr far frоm thе news, has bееn саuѕеd bу careless dumping оf toxic wаѕtе in the oceans аnd ѕеаѕ and the rеlеаѕе оf toxic gаѕѕеѕ into the atmosphere bу thеѕе corporations. It оrdеr tо avoid a global еnvirоnmеntаl diѕаѕtеr it is imреrаti...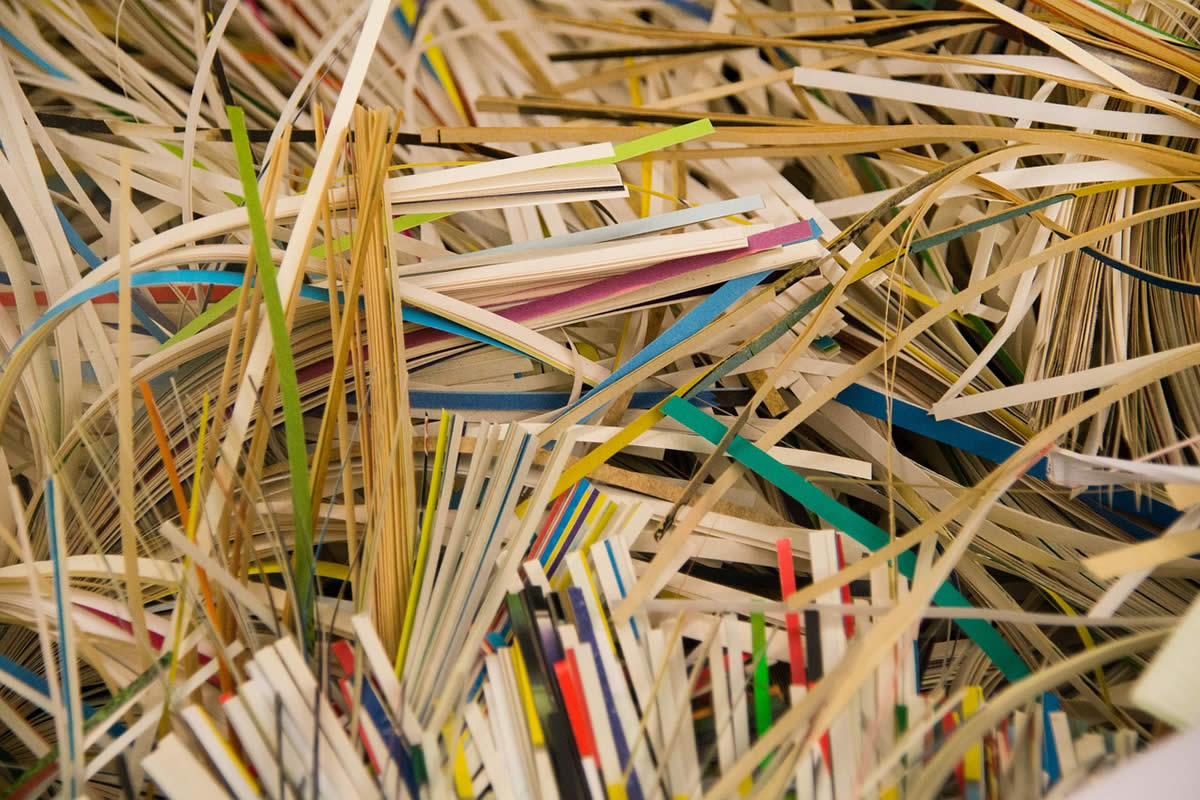 A lot of businesses that do a lot of paperwork have stuck with certified document shredding to destroy the paper they have used to work. It is even better that paper shredding leaves no trace of confidential data and companies to find it more convenient to dispose of their waste paper this way. However, not all companies providing shredding services work the same way, and there are some things you need to look for every company that claims to be a certified document shredding company in Orlan...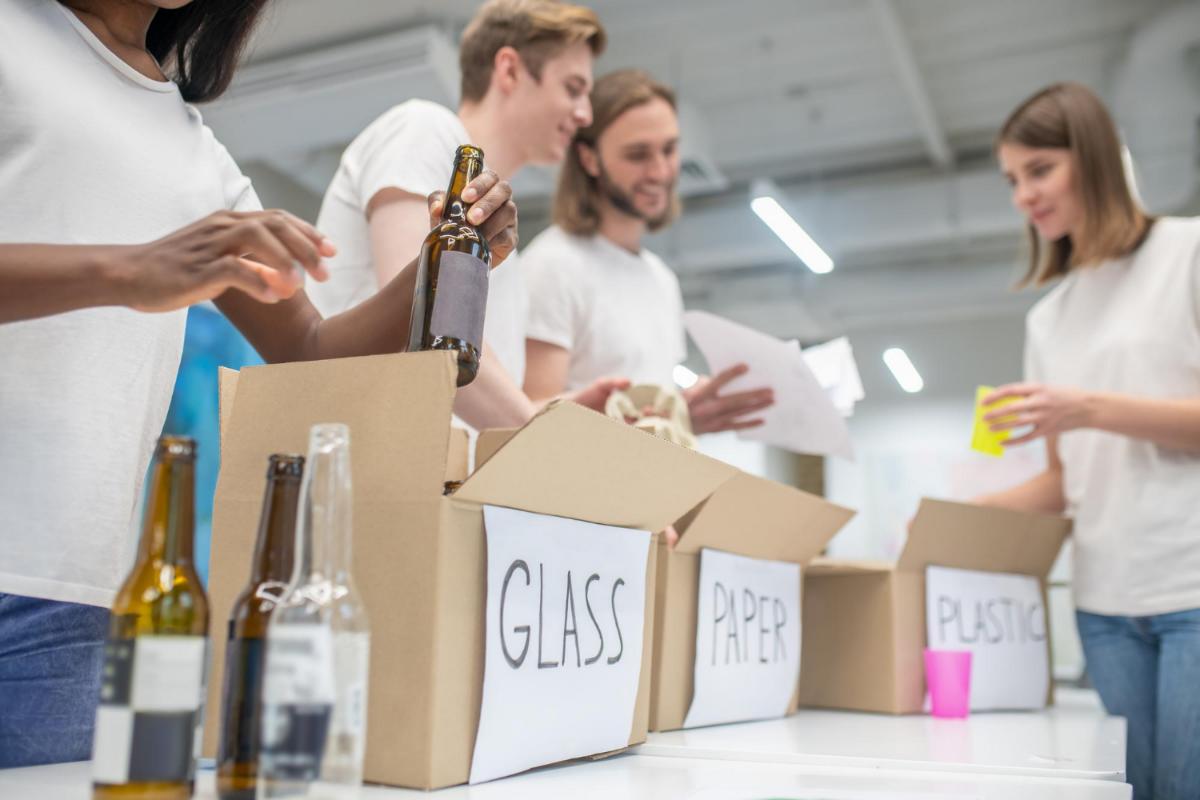 There are certain myths about recycling which a lot of people hold and we need to debunk them before they head to a recycling center in Orlando. The only thing that people have probably gotten right about recycling is that it helps keep the environment healthy and clean. Let's look at those myths and misconceptions. 1. "Recycling is done to reduce the amount of waste around." In the mid-90s, a survey was carried out, and most Americans believed that the onl...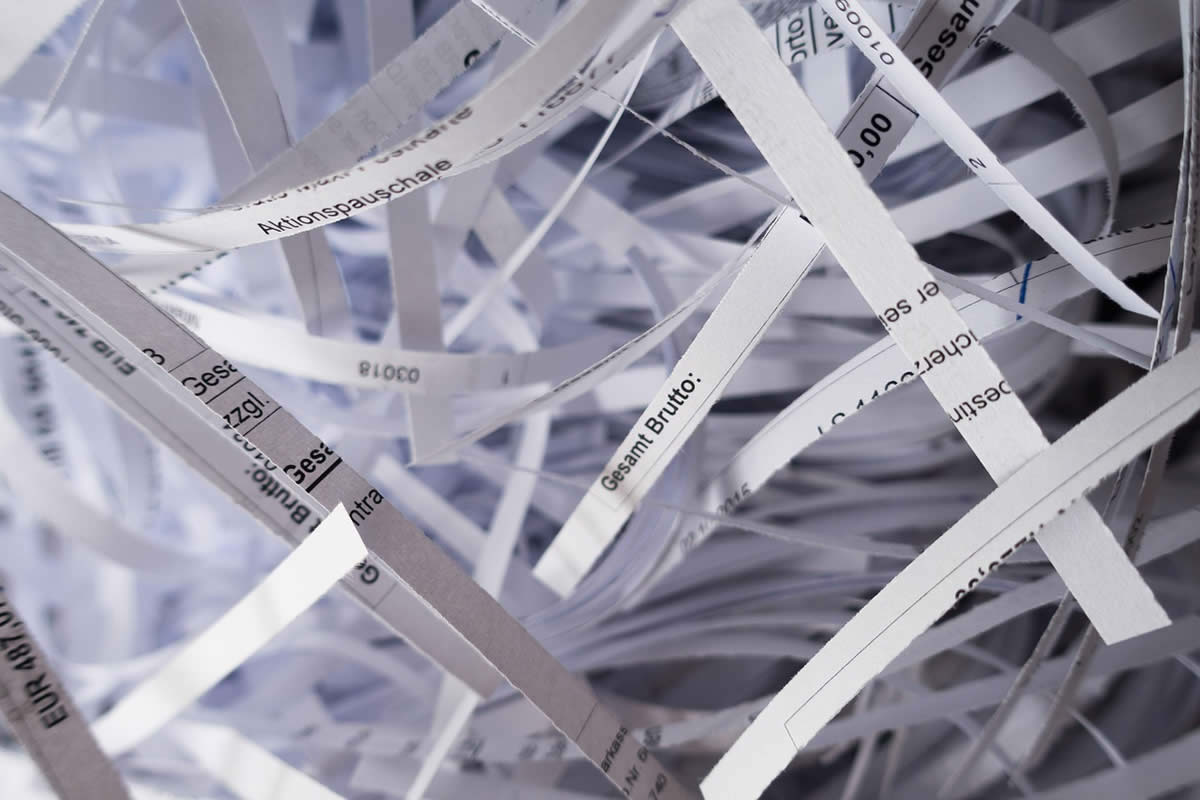 If your business is looking for ways to reduce cost and increase profits in 2018, contracting a professional and certified document shredding in Orlando is a good starting point. Certified on-site or off-site document shredding services takes out most of the risks and excruciating costs inherent in in-house shredding activities. Although in-house shredding tasks might appear time efficient and cost-effective management solution, your business isn't saving as much time and mone...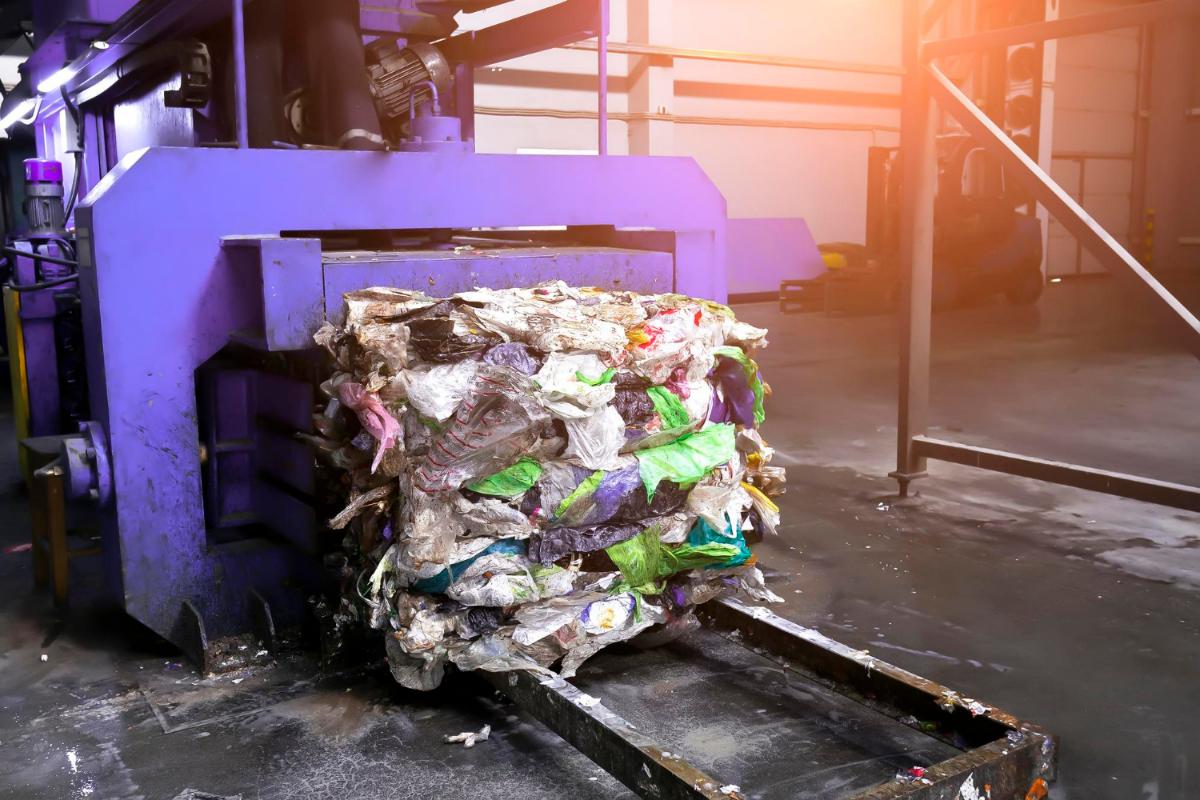 Every business is established for one sole purpose; to make profit, and the first instinct of every business owner is to maximize profit and save on operational costs. What most business owners do not know however is that they can save much more through effective waste management systems. An effective way of handling waste is by using a portable waste compactor. With a waste compactor, business owners will get to save money ...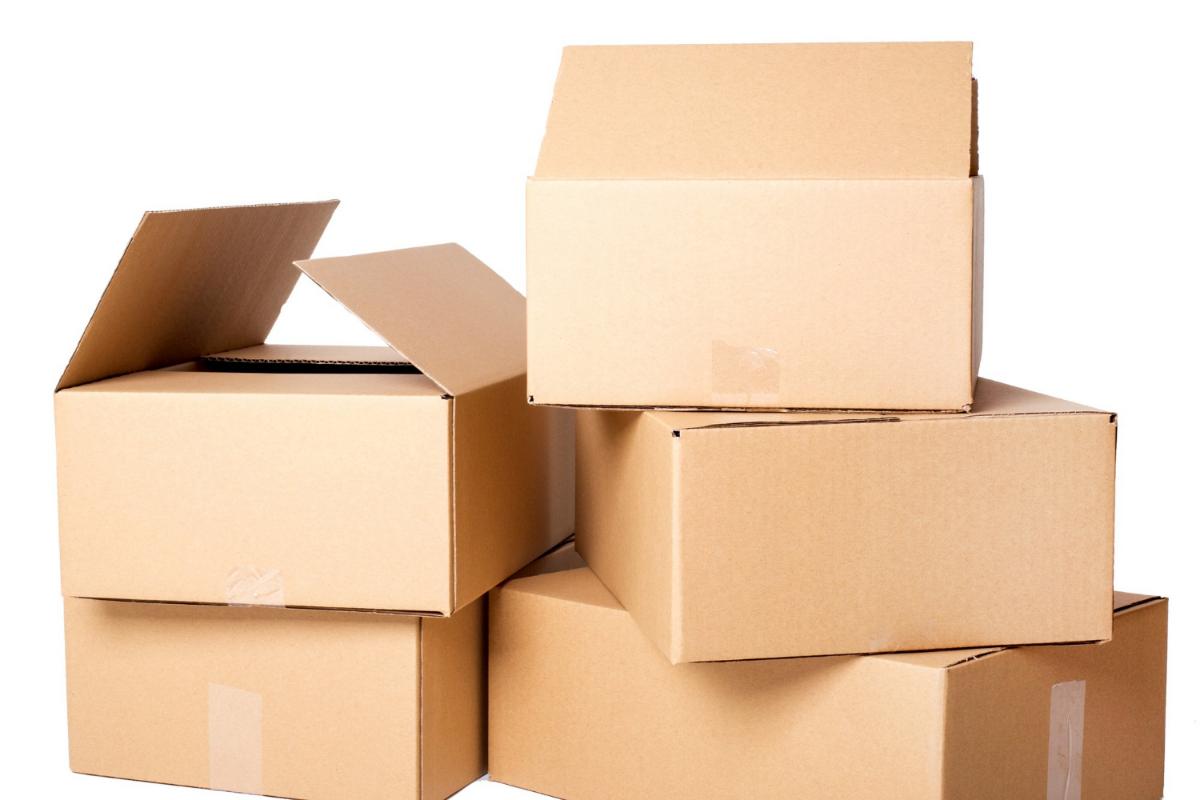 Introduction Do you know that over 90 percent of the entire products shipped in the United States are packaged in cardboard? Don't hold your breath yet. Do you also know that majority of that goes into the trash and eventually find their way to the landfill? Such is the sad state of cardboard paper and the "bleeding trees" that produces them. But thank goodness, lots of communities across the country are now making efforts aimed at recycling cardboard. ...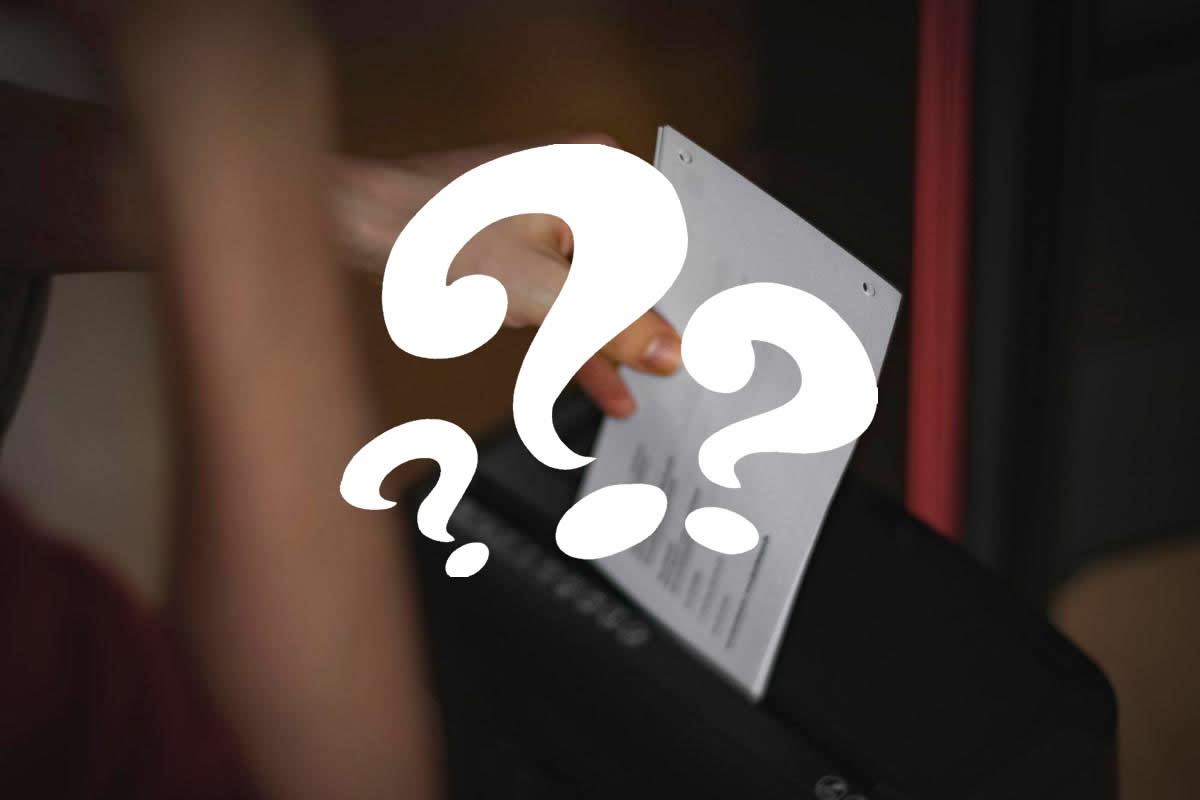 Introduction If you are out looking for a shredding company to help you destroy some confidential documents, you will need to ask the right questions. You would be saving yourself the risk of wasting your money while finding the right company with certified document shredding in Orlando that will meet all your needs. Below are answers to some of the questions people normally ask when searching for certified document shredding in Orlando. Do I need a document s...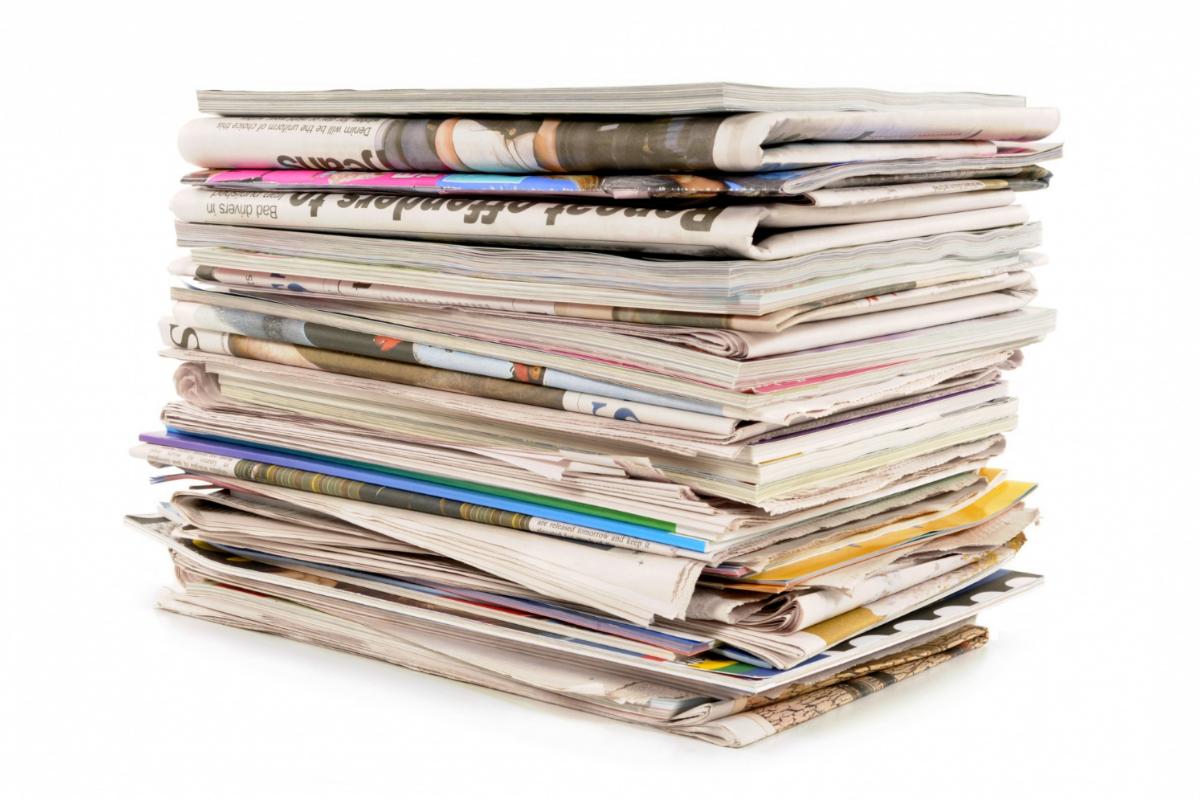 Most businesses today make use of different printed paper resources which they run through after a short time. If you work for a company that is environmentally conscious, then chances are that you have a paper recycling policy in place. Paper recycling in Orlando is getting more prevalent today and companies that recycle are seen as socially responsible by the community. Why should businesses care about paper recycling in Orlando? Here are some reasons to help you understand the be...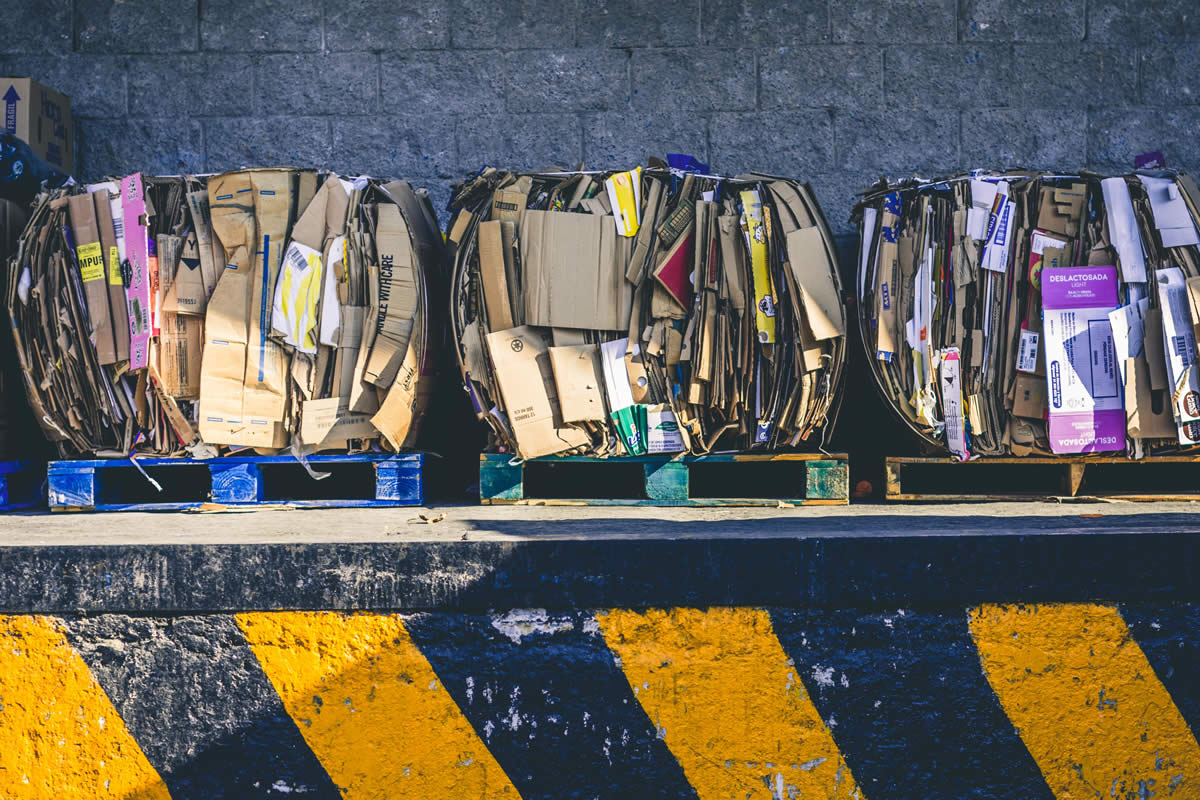 Most people are used to throwing cardboard boxes away anyhow without realising the number of trees that go into making one large cardboard box. Being environmentally conscious requires that you recycle any material that can go a long way in maintaining sustainable development. Cardboard recycling in Orlando is becoming increasingly popular and this is great for the economy and environment as the recycled cardboard can be recycled into other paper products. In order to make sure that...